Samsung Debuting Galaxy Gear Smartwatch at IFA to Battle iWatch?
Along with a new Galaxy Note 3 that's rumored to debut at the German-based IFA tech showcase, it appears that consumer electronics giant Samsung may finally be ready to show off a new smartwatch. Long rumored as the Galaxy Gear, Samsung's smartwatch would be launched ahead of Apple's fall iPhone refresh where it is speculated that the Samsung rival and maker of iDevices may reveal its own iWatch smartwatch as well as the wearable computing category begins to heat up.
Rumors of an IFA Samsung Galaxy Gear debut are being reported on Patently Apple.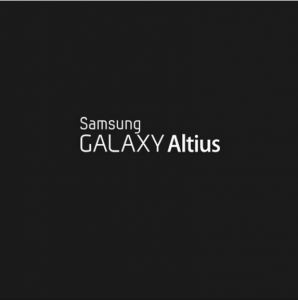 Details are still scarce about the Galaxy Gear at this time, but if Samsung is able to deliver the smartwatch in early September, it would beat Apple to market in this category. The device is likely to be an accessory for Samsung's line of smartphone, and the device's UI had leaked previously with the name of "Altius OS."
In addition to Apple and Samsung, Sony had also announced a second generation of its Smart Watch as well dubbed the Smart Watch 2 that's slated for availability this fall. Motorola had released, to limited success, a smart sports watch that pairs with Android phones, and Google, LG, and Microsoft are all rumored to be entering the smartwatch category with their own products in the future.
As the computing category is so new, it's unclear how the smartwatches will work. Whether they will be companions to a smartphone that requires a constant paired connection or if the smartwatch will work as a standalone product in lieu of a phone is unclear. We'll definitely have to see how the companies approach the new wearable computing market and implement a tech-centric concept of an age-old form factor.
There will be several challenges for this type of product. The first would be battery life as it's unlikely consumers will want to have to remove the device at the end of every day to charge and then put the device back on every morning. The second challenge would be creating a waterproof device so it could be worn everywhere without worry of damage.