Samsung Droid Charge Reveals Its Red Eye
There has been some speculation about whether or not the upcoming Samsung 4G LTE device for Verizon would come with the well known Droid branding. Well, that speculation can be put to rest because a new photo of the device, which will likely be called the Samsung Droid Charge, confirms that it will in fact be a Droid device.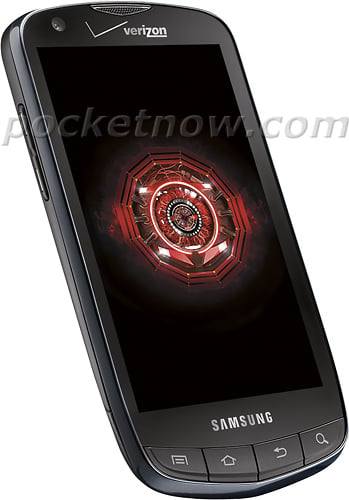 Pocketnow has stumbled upon a picture depicting the Droid Charge's unique Droid red eye meaning the Droid Charge will be the first Droid device not made by Motorola or HTC and apparently, the first Droid device not made by Motorola that employs a red eye as part of the branding.
The Droid Charge was originally debuted all the way back at CES in January with Samsung and Verizon confirming the specifications while neglecting to give it a name, release date or price. And while the name has officially been discovered, the release date and price remain unknown with April 7th being rumored as a possible launch date.
Last week, it appeared that an announcement was imminent but Big Red and Samsung have both remained mum.

As an Amazon Associate I earn from qualifying purchases.