Samsung Droid Charge to cost $299? Droid Incredible 2 priced at $199?
Droid-Life has gathered some intel, information supported by hard evidence we might add, that indicates that Verizon's upcoming Samsung Droid Charge and HTC Droid Incredible 2 could be price at $299 and $199 respectively.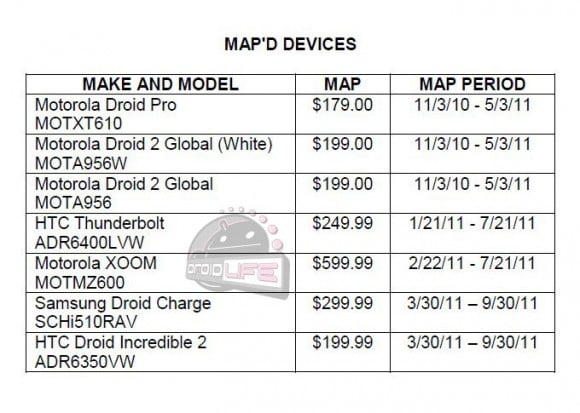 While this leaked chart indicates these will be the Minimum Advertised Prices for these devices, it would be pretty shocking to see the Droid Charge hit shelves for a price that expensive. $249, like the HTC ThunderBolt, seems like a better bet.
As for the Droid Incredible 2, $199 sounds about right, considering it is rumored not to come with 4G LTE capabilities.
According to a leaked Verizon road map, the Droid-branded Samsung Droid Charge will be coming to Verizon on April 7th followed by the Droid Incredible 2 which apparently will be hitting shelves on April 28th.