Samsung Exhibit 4G And Gravity Smart Hitting T-Mobile on June 22nd
T-Mobile has announced the release dates of the upcoming mid-level Android smartphones, the Samsung Exhibit 4G and the Samsung Gravity Smart both of which will be hitting the carrier on June 22nd.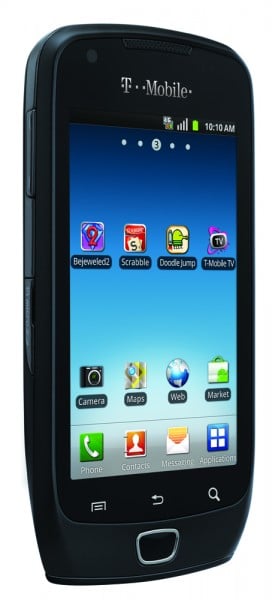 While the mobile carrier had announced the phones back on June 1st, they did so without revealing any release dates for the devices. Well, 14 days later, we have our date and those of you who have been looking for some quality mid-level Android solutions should be excited.
The Samsung Exhibit 4G is going to be powered by Android 2.3 Gingerbread and a single-core 1GHz processor and it will also have a 3MP rear camera with flash and a front-facing camera for video chatting purposes. It's going to cost you $80 after a $50 mail-in rebate. You'll also need to sign a new two year contract.
The Samsung Gravity SMART, it's going to be coming with Android 2.2 Froyo, 3.2-inch touch-screen display featuring Swype, a slide-out QWERTY keyboard, and a a 3-megapixel camera with LED flash.
You'll have a couple of options with the Smart including a Lunar Gray model that will cost $29.99 with a two-year service agreement and qualifying voice and data plan as well as Berry Red and Sapphire Blue colored devices that will cost $69.99 after a $50 mail-in-rebate.

As an Amazon Associate I earn from qualifying purchases.