Samsung Exhibit 4G for T-Mobile Gets Pictured (Images)
We know that the Samsung Exhibit 4G will be hitting T-Mobile on June 8th. We also know what's going to be on board the Exhibit when it arrives. However, up until today, we haven't known exactly what the Exhibit 4G would look like.
Pictures of the upcoming device have leaked today revealing a device that has some similarities to the Samsung Droid Charge. If you have a look at the camera on the back, you'll know what we're talking about.
By no means is the Samsung Exhibit 4G a high end device but it's certainly shaping up to be a pretty decent device for those that want to get the most out of their money. It'll have Android 2.3 Gingerbread and it will have support for HSPA+ reaching speeds up to 21mbps.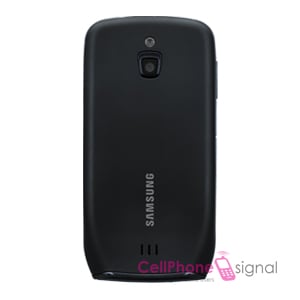 If the price is right, say right around $80, then this phone could definitely make a little bit of a splash for T-Mobile.
The Samsung Exhibit 4G has yet to be confirmed which means the June 8th date is still unofficial. It also means that there is no official price for this thing yet so keep your fingers crossed those of you who are hoping to get a speedy smartphone with great software on the cheap.
Via: CellPhoneSignal