Samsung Galaxy S5 ExpectMore Commercials Yield Lower Expectations
Like it or not, mobile gadget advertising has sometimes become as important as the features on the gadget itself. So much so that we'd all be puzzled if there wasn't a new campaign for each new device telling us what to think. And what's a new smartphone without a series of commercials to define the device and its features for us? Or, another way of looking at the same picture might be what's a new smartphone without a series of commercials to tell us what the manufacturer thinks best reflects the customers it is trying to acquire.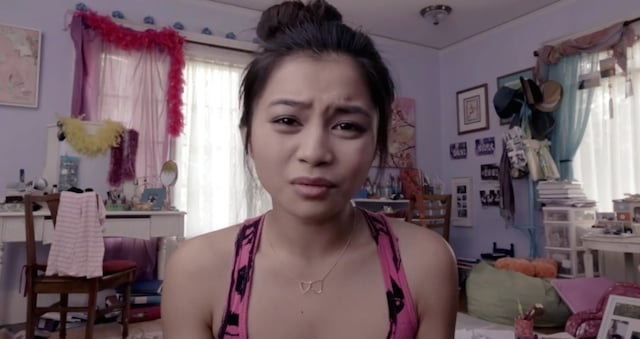 Samsung has come out with a series of new commercials in the Samsung ExpectMore campaign that aims to tout three distinctive features of the new Galaxy S5 smartphone. Those aims are largely met as Samsung features the water resistant qualities of the Galaxy s5, the Ultra-power saving mode, and Private Mode features. But in the process of hitting its target, Samsung might be creating some collateral damage by seeming to suggest its customers are klutzy, whiny, and not really on top of their game. Let's just say the young lady in one of the ads sums it up. She isn't looking for judgment but she makes it easy enough to dismiss her case.
Breaking from recent tradition, instead of putting down its chief competitor Apple's customers, Samsung inadvertently (at least I hope its inadvertent) satirizes its own by playing to the lowest common denominator for a few laughs. Previous Samsung advertising campaigns have made fun of Apple customers waiting in line to purchase a new iPhone and not having advanced features were a big success. Those commercials made iPhone users look like dorks and decidedly uncool in a world where Samsung customers were the smart ones.
But now Samsung has turned the satirical spotlight back on its own customers making them look just as uncool, and even more unsympathetic with their quirky behavior. Another problem is while these characters and their problems may be worth a few laughs, they come off as almost too real to be satire.
The first commercial is called simply Bathroom. It is all about the Galaxy S5's water resistant qualities. It features a young guy telling his friends that he's lost yet another smartphone by dropping it in the toilet. Meanwhile his friend looks on and says he goes to the bathroom all the time but still has his phone. Tough to tell if the friend has an S5 or not because the video doesn't show us that.
https://youtu.be/J2589c8hrbw
Next up is a commercial called Career. In we meet a career minded young man who basically needs some help in keeping his smartphone from running out of battery life. He loses his job when his battery runs out after taking a call from his boss while playing golf, and the boss thinks he hung up on him. The commercial promotes Samsung's Ultra-power saving mode that allows you to flip a switch to keep running when your battery is low.
https://youtu.be/gUJ0OmUshEg
And the last of this series of short commercials from Samsung is called Phone Flippers. It features a young lady who hates it when her friends flip through her pictures after she has given them her phone to look at a picture. She apparently has too many selfies in her photo library. Her whiny character makes this first-world problem sound extremely first-world.
https://youtu.be/DtvpiReBkCk
Samsung calls this particular campaign, ExpectMore, and that should be an easy theme to build an advertising campaign around. Samsung did pick three distinct features that the new Galaxy S5 offers and are well worth highlighting. Maybe Samsung is going after the self-absorbed, klutzy, and slightly off-kilter segment of the market with the new Galaxy S5. With these three commercials it certainly can't be said that Samsung is trying to give us an emotional feel-good moment about making an Galaxy S5 purchase.