Samsung Focus Flash Windows Phone Now $1 at AT&T
Looking to score a cheap Windows Phone Mango 7.5 device that isn't a year old? Well, then look no further than the deal that AT&T currently has going on for its Samsung Focus Flash which was released on November 6th, just a little over a month ago. As of right now, Ma Bell is offering up the Mango-powered phone for a mere $1 with the a new two year contract.
It's unknown how long AT&T plans to keep the phone at this price so if you're in the market for something like the Focus Flash, holiday gift or not, you'll probably want to act sooner rather than later.
The Focus Flash isn't going to blow anyone's mind, but it does come with some fairly solid specifications that make it an entry-level phone worth considering.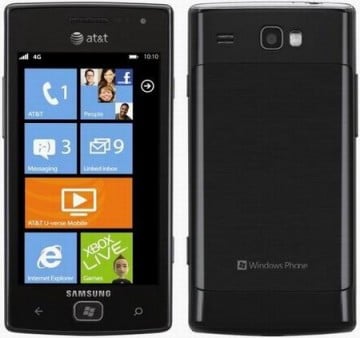 It features a 3.7-inch Super AMOLED display, a 1.4 GHz processor, a 5MP rear camera, and of course, Microsoft's latest and greatest piece of mobile software, Windows Phone 7.5 Mango.
If you're interested, you can find the offer here.
Via: PhoneArena