Samsung Formally Announces Galaxy Tab 3 8.0 and 10.1 With Intel
Android hardware-maker Samsung had formally announced two new models in its Galaxy Tab 3 lineup at the Computex tradeshow, weeks ahead of a separate media event scheduled in London. The Galaxy Tab 3 8.0 and the Galaxy Tab 3 10.1 will be joining the third generation Galaxy Tab 7.0 model, but this time at least the largest model of the range is powered by Intel's Atom processors, rather than the ARM-based Samsung silicon; Samsung has been quiet about the chipset in the 8-inch model.
The new models take a different design approach than the original Galaxy Tab 10.1 and the Galaxy Tab 2 10.1 models. This time, Samsung is using a similar design language that it had introduced on its Galaxy S3 and Galaxy S4 smartphones. The new slates have a physical hardware home button that's flanked on either side by a capacitive touch button. Essentially, you get a capacitive touch menu button, a physical home button, and a capacitive touch back button from left to right.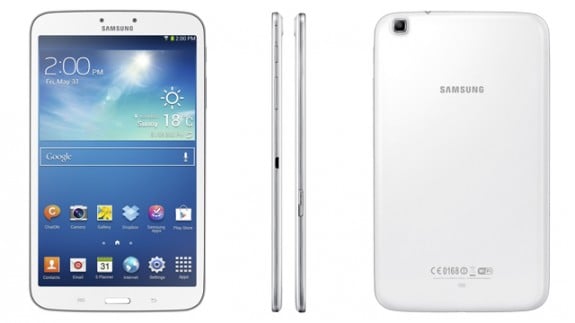 The Galaxy Tab 3 8.0 is similar in design to the recently launched Galaxy Note 8.0 tablet, but the tab range doesn't include Samsung's S Pen active digitizer. The slate, with the new button arrangement, is oriented more for use in portrait orientation, which would be ideal for reading and web browsing. The larger Galaxy Tab 3 10.1 is situated more for landscape use given the button placement.
A 1280 X 800-pixel display, 1.5 GB RAM, and 16 or 32 GB memory along with a storage card slot and WiFi, WiFi + 3G, or WiFi + 4G LTE configurations are available on the 8-inch model. Android 4.2 Jelly Bean, TouchWiz, GPS, WiFi, Bluetooth 4.0, and Samsung's proprietary apps are also present. The 8-inch model has a 5-megapixel 720p HD camera on the rear and a 1.3-megapixel front-facing camera.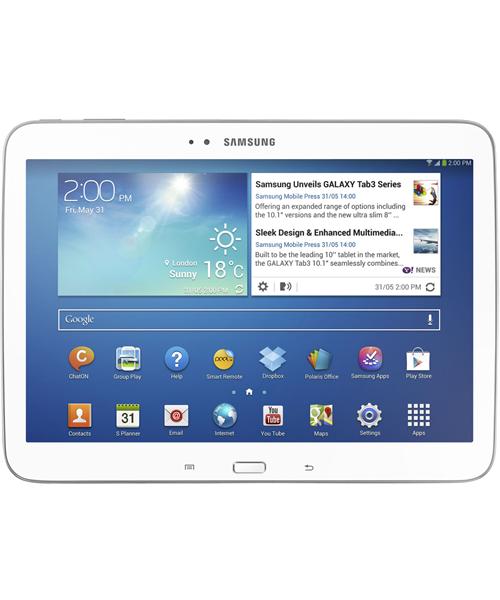 The 10.1-inch model has 1 GB RAM, 3-megapixel rear camera, 1.3-megapixel front camera, and similar specs as the 8-inch counterpart. The 10.1-inch slate makes use of an Intel Clover Trail+ Atom Z2560 chipset with either an Intel 3G or Intel 4G LTE modem.
Pricing and availability information were not released at the time. We can expect the tablets to be affordable mainstream slates that will be available before the end of the year.