Samsung Galaxy Gear 50% Off Firesale Ignites Gear 2 Rumors
Samsung is expected to make multiple announcements and reveal a few new products later this month at the annual Mobile World Congress event. From the Galaxy S5, new tablets, to possibly even wearable devices like a Galaxy Gear 2 or Glasses to take on Google Glass.
While Samsung's been busy teasing 9 features for the Galaxy S5 the company could also be preparing to release a brand new Galaxy Gear 2 smartwatch. We've heard multiple rumors of it being announced on February 24th, and now a firesale 50% price drop on the original is spawning more rumors of a Gear 2 coming soon.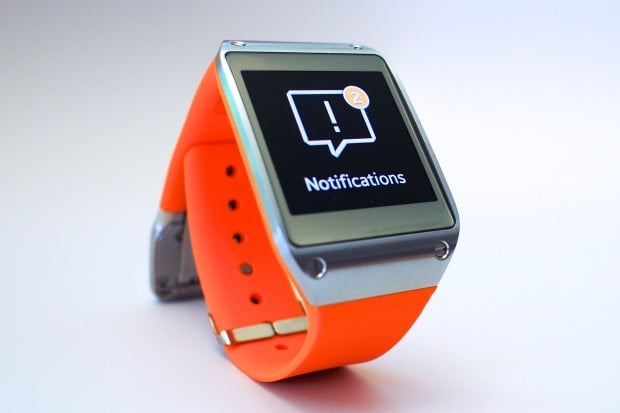 Earlier this month we confirmed reports that Samsung had dropped the price of its current smartwatch, the Samsung Galaxy Gear, by as much as $120 in an attempt to attract more customers and sell more of the inventory. There's been no hard evidence or leaks to confirm another is coming, but with the first essentially being a flop and overpriced, we're expecting a quick turn around for a second generation model.
Starting today in the US, Samsung has dropped the Galaxy Gear to 50% off, making it just $149 instead of the previous $299 asking price. Available in select stores like Best Buy, or from AT&T, now is the time to snag the wearable if you've been interested. However, AT&T is only offering $100 off, and not the 50% discount being provided by Best Buy.
Read: Galaxy Gear Review
The new $150 price point is where many expected it to be when first announced, not double, and is the same price as the extremely popular original Pebble Smartwatch.
With the Samsung Galaxy S5 confirmed for the February 24th event in Spain, along with hints of a new app all about being active in fitness and the outdoors, a companion Galaxy Gear 2 could certainly be coming. This recent string of price drops and firesale discounts on the original gives smartwatch fans hope, and we'll be live with more details from Samsung's Unpacked event come February 24th.