Samsung Galaxy Gear Review
The Galaxy Gear is Samsung's first foray into the wearable computing market, and Samsung is hoping that its first will beat Apple. However, is being first enough? And more importantly, will users find value in an accessory that costs as much as the phone that it's designed to work with on a two-year contract in the U.S.?
At its heart, the Galaxy Gear promises to simplify the lives of its users by having notifications, alerts, and messages streamed from the Galaxy Note 3 to the wrist via a Bluetooth 4.0 Low Energy connection. Pairing is easy through NFC, and the Galaxy Gear is elegantly crafted to feel at home on a man's wrist or woman's wrist thanks to a number of different colors you can choose from, but choose carefully as the whimsical wrist straps are not changeable and you'll have to pick your color choice at purchase.
The smartwatch category that the Gear appeals to is not a new one, and Samsung isn't the first company to launch a connected watch. To clarify, this path has already been walked by Samsung's and Apple's rivals in the path–Google-owned Motorola had pushed forth with a fitness MOTO ACTV; Sony already has a second iteration of its SmartWatch and small upstarts like Pebble are creating small hits. Can Samsung be the first big name success in the category, and is the Galaxy Gear ready to take over your wrist?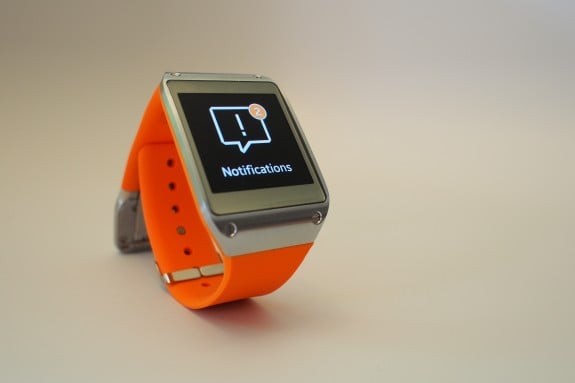 At launch, the Gear will only appeal to a limited audience as it is a watch with many potentials that is in large part hindered by compatibility issues. The Gear's $299 price tag doesn't help either when it only works with Samsung's most expensive phones and tablets–the $550 Galaxy Note 10.1 2014 Edition and the Galaxy Note 3, which retails for $300 itself on contract.
The company does promise that after a forthcoming software update, the Gear will play nice with older Samsung flagships, like the Galaxy Note 2, the Galaxy S4, and the Galaxy S3.
Samsung is allowing users a number of ways to interact with Gear–a side button can wake the watch up and launch S Voice, you can tap on the touchscreen to make selections or gesture the device with endless swipes, and you can also use it as a Bluetooth speakerphone thanks to built in microphones and a speaker on the clasp.
With the packed technologies inside Gear, there's a lot to look forward to –it's hardware offers software developers a lot of promise to re-imagine the computing experience once you interact with the 'computer'–the phone or tablet in your pocket or bag–through your wrist. The main way to interact with the Gear is through the high resolution 1.63-inch 320 X 320-pixel Super AMOLED display. The screen is bright and rich and will automatically turn off after a few seconds of inactivity and will automatically turn on when you hold your wrist up to check the time or alerts. This smart activation feature is achieved through accelerometer sensing.
And despite its small display real estate, tapping on the screen is actually nice and responsive, and Samsung has also included a number of gestures to navigate through the heavily skinned version of Android 4.3 that powers the Gear. Double tap with two fingers to call up the brightness and notifications volume menu, swipe down from the main screen will invoke the 2-megapixel camera on the wrist strap, swipe up and you will get the dialer so you can handle your calls in the same way as a Bluetooth speaker phone. Navigating through apps will require side swipes, and the watch does come with 4 GB of memory to store all your data and photos captured with the device.
In addition to telling time, the watch also supports notifications out of the box for a number of popular apps–Facebook, Google Hangouts, Google+, Twitter, Gmail, and Samsung's pre-loaded Email application. The problem with the display of notifications to your wrist–what many people will buy the watch for–is that it only works well for some apps, but not for others. For example, notifications for Gmail and Facebook will alert you that there are notifications awaiting your attention, but won't show you what the notification is–for that, the watch will direct you to pull your phone out of your bag.
Other apps, like the Samsung email app, handle notifications better and will give you a pretty lengthy message preview and then direct you to view the rest of the message on your phone, a better way for notifications. As a result, I now use the Samsung Email app more than the Gmail app because it integrates better with the Gear for notifications.
To combat the jarring way that the Gear handles notifications, Samsung at least is building in what it calls a Smart Relay feature. With Smart Relay, if you start to view the notification–or notification alert–on your wrist, and you go to pick up your phone, the Galaxy Note 3 will open the specific app and message so you can get directly to the message when you pick up your paired Galaxy Note 3–no unlocking, no opening the app manually, and no scrolling to the specific message; everything is automatic, which is nice and cool.
And images captured with the Gear's 2-megapixel camera is surprisingly good. We didn't expect much from the Gear's camera, which by default shoots in a square resolution format perfect for Instagram, but the results were actually quite pleasant. Pictures had good detail, and the autofocus camera did a good job for the most part. Still, a wrist-mounted camera is still awkward to shoot and Samsung is appeasing privacy freaks by not allowing Gear owners to disable the shutter sound so you can't covertly be a creep and snap an unknowing shot of someone when you're not supposed to. As a result, the Gear is less James Bond and more of a fun toy for you to chase the kids and pets around on a sunny afternoon.
The following images were captured with the Gear's camera. In good lighting, the camera handled perfectly, though in mixed lighting conditions, poor dynamic range means you'll lose details in shadows and highlights.
Those who don't like the square aspect ratio can also switch to a cropped 4:3 aspect ratio for images by toggling the settings. Though the Gear has 4 GB of on-board storage, you can also transfer your captured photos as you shoot them to your paired Note 3 or Note 10.1 2014 Edition, or you can turn off automatic transfer of images and do a manual transfer at the end of the day. I opted for the latter method and could go for a full day without having to worry about recharging either the Gear or the Note 3 with heavy photo shooting.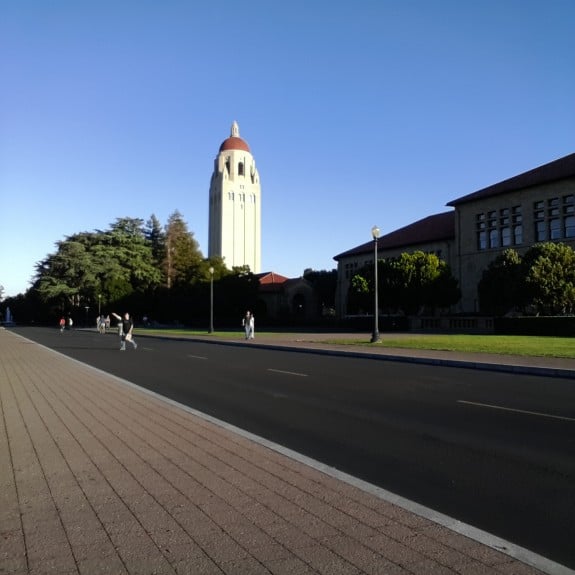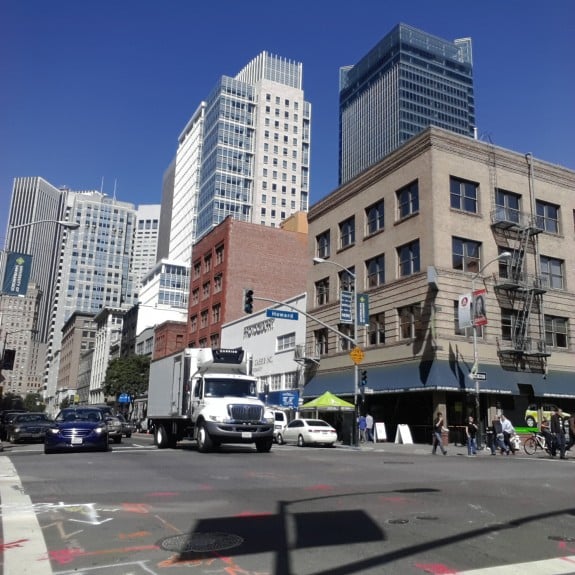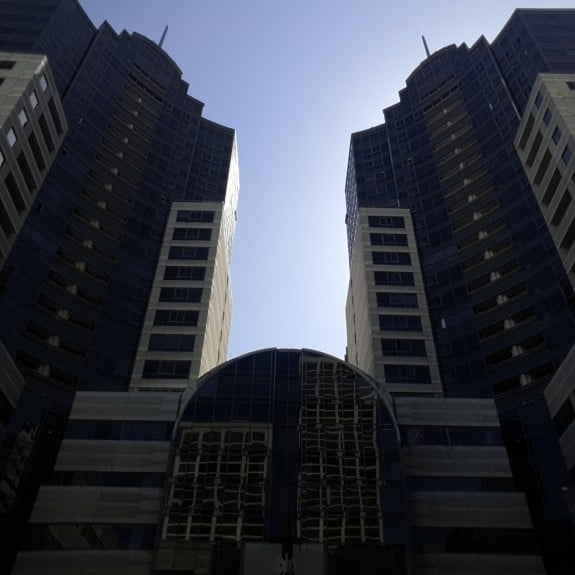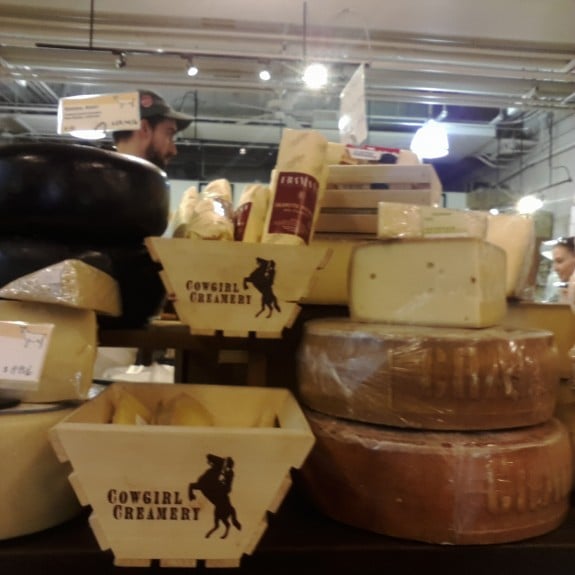 The camera is an autofocus one, so to shoot, all you have to do is tap on the screen and the shutter will automatically activate, with shutter sound and all. There is no tap to focus, so you can't choose your focus point manually. There is, however, an option as well for macro mode, surprisingly enough, for those who like to get up close and personal with flowers, bees, and bugs.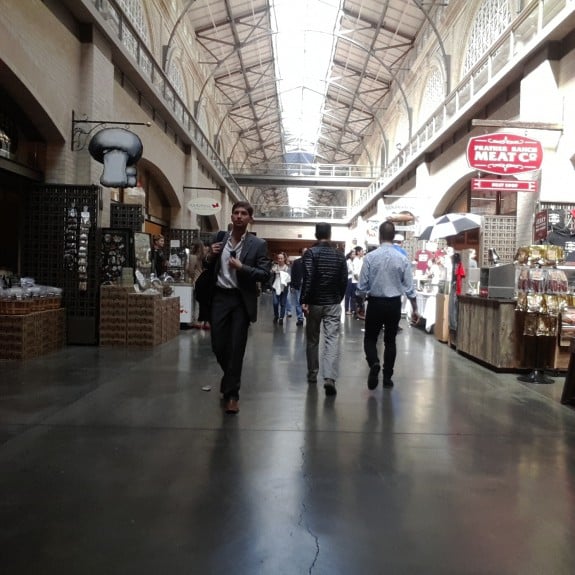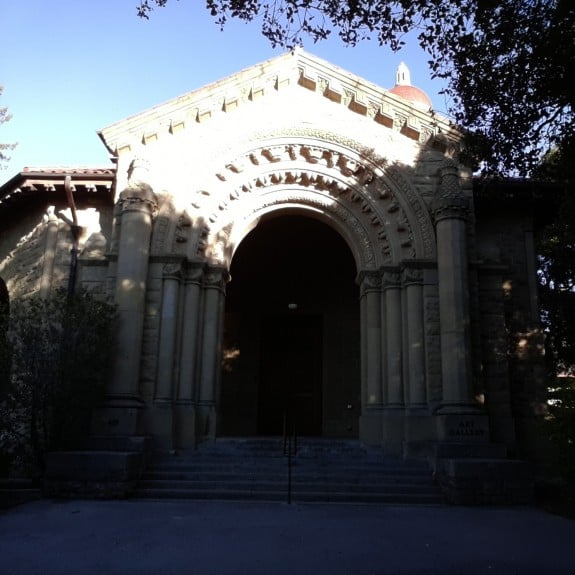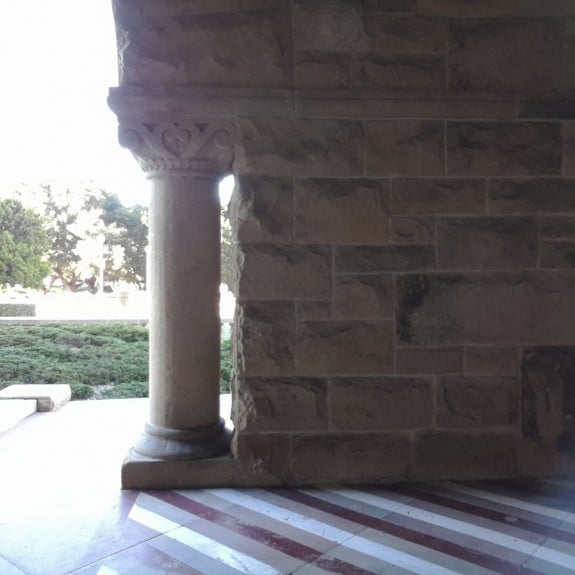 READ: Galaxy Note 3 Review and LG G2 Review—Be sure to check out our reviews of these two phones to compare image samples taken with a regular smartphone and those taken with the Galaxy Gear's 2-megapixel camera.
The Galaxy Gear can also record video clips, also in a square aspect ratio, for 15 seconds at a time. Video quality is nothing to write home about, and unfortunately as you can't upload pre-recorded clips to Instagram (Instagram requires you to record live video as the moment is happening to upload and share), this feature seems less useful in reality.
Overall, the Galaxy Gear is a solidly built smartwatch, and one that takes a lot of inspiration from high-end Swiss watches. From the elegant deployment clasp rather than just a simple buckle on the strap, to a hefty weight and stainless steel finish, the Gear is comfortable, and playfully elegant in its design. Still, for a $300 watch–or double what Pebble is charging for its e-ink based smartwatch, the Gear could benefit from better craftsmanship. For one, though the four exposed screws on the watch's face gives the Gear an industrial and rugged appearance, the screws don't line up properly and makes it look rushed and not designed properly, especially for those who are switching from a regular watch.
And though the Gear pairs nicely with a number of Samsung apps–Email, S Health for pedometer tracking, and contacts–third-party apps are still lacking about a week since the device officially debuted in the U.S. and a few weeks out from the international availability date. Samsung promises that more apps are on the way, and developers only need to make a few simple tweaks in their codes to make their Android apps compatible with Gear, which should help spur up the Gear's support of third-party apps. However, at this time, the Gear lacks a compelling purpose.
Without that one killer app, one does wonder about the future of Gear and the wearables category in general–why does it exist? If I still have to whip out my phone to see the full notifications–as the Facebook experience on Gear shows–why do I need a watch for that? If the Gmail app says, hey buddy, you've got a message, but doesn't show me what that message is about, I still have to make the gamble on taking out my phone–it could either be an important work email from my boss or it could be spam. In the latter case, I had wasted more time looking at the Gear, deciding in my mind to check my phone, and then pulling out my phone, than I would have spent just by bypassing the Gear all together and looked at my phone.
At this time, the Gear is an elegantly appointed smartwatch, but one that doesn't add much more value than the $150 Pebble. You get similar alerts for notifications while you gain a camera and speakerphone capabilities, but the value proposition isn't there just yet. The Gear feels like a smartwatch with a lot of potential and the same amount of unrealized promise right now at its price point.