15 Samsung Galaxy Lollipop Details You Need to Know
Samsung's Android 5.0 Lollipop release is underway for a number of  Galaxy smartphones and today, we want to take a look at the most important things Galaxy smartphone and tablet users need to know about the company's progress with its Android 5.0 Lollipop update.
When Google announced the arrival of its Android 5.0 Lollipop upgrade back in November, many companies spoke up about plans to update their devices. Samsung did not. Instead, Samsung chose to remain silent until the month of December when it started pushing out one of the first major Android 5.0 Lollipop upgrades to the Galaxy S5.
Shortly after the Galaxy S5 Lollipop update's arrival, Samsung finally spoke. The company confirmed Android 5.0 Lollipop updates in early 2015 for the Galaxy S5 LTE-A, Galaxy Note 3, Galaxy S4, and Galaxy Note 4.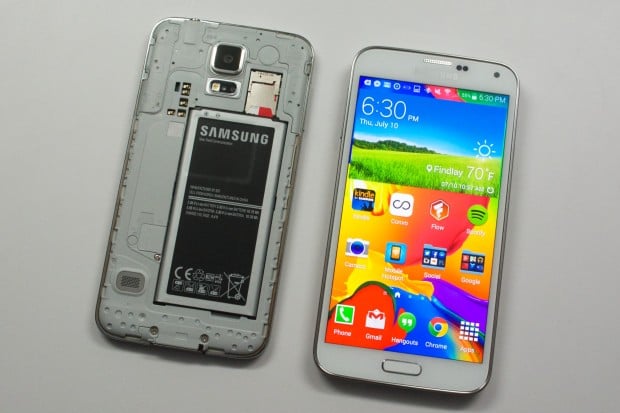 In the weeks since that initial announcement, we've seen a ton of new Galaxy Android 5.0 Lollipop updates push and we've seen a ton of new details emerge on the stage. For the average person, trying to keep track can be a time consuming and often frustrating task.
Today, we want to simplify things a bit and bring you a massive roundup of all the important details. This Galaxy Android 5.0 Lollipop roundup takes a look at the progress some of these current Galaxy Android 5.0 updates have made and it looks to the future at some of the updates that are just over the horizon. Our goal is to set the stage for those of you currently without access to Android 5.0 Lollipop. Here are 15 things you need to know about the Galaxy Lollipop release in the U.S. and elsewhere.
U.S. Galaxy S5 Lollipop Release: 3/5
The Samsung Galaxy S5 Android 5.0 Lollipop update is making progress in countries around the world and particularly in the United States where the update's landed for three out of the five major carriers. Sprint, T-Mobile and Verizon have all pushed out the update leaving AT&T and U.S. Cellular as the only carriers yet to move out new software.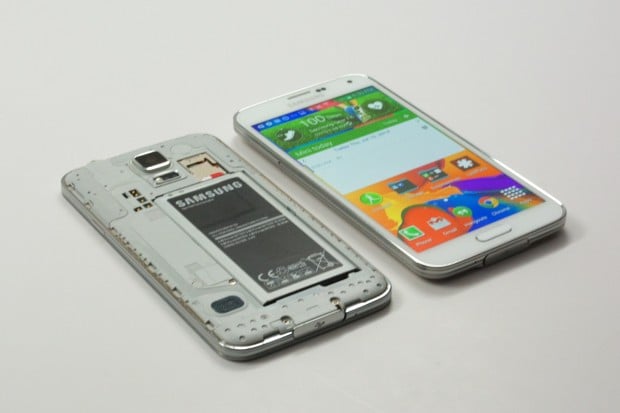 It's still not clear when AT&T and U.S. Cellular plan to move their updates out and neither carrier is known for announcing specific Android update release date details ahead of time.
T-Mobile's Galaxy S5 Lollipop update is the latest firmware to move out to the public and like the other two, it brings a ton of new features and enhancements to Galaxy S5 users including Wi-Fi Calling 2.0.
Smaller Carriers Still Silent
Smaller Galaxy S5 carriers remain silent. Carriers like MetroPCS and Cricket have yet to announce any details and they, like these other major carriers, probably won't until they're ready to push the update to the public. Again U.S. carriers almost never reveal release dates prior to the actual roll outs and that goes for smaller carriers like these as well.
New Galaxy S5 Lollipop Update Imminent
At least one Galaxy S5 Lollipop release outside the U.S. should be imminent. Several days ago, French carrier SFR announced plans to push the update out before the end of the month. Specifically, the carrier said that it would roll the Galaxy S5 Lollipop update out in late February. This is great news for SFR Galaxy S5 users and it's great news for other Galaxy S5 users in Europe because it means that a wider push should be getting closer.
More Releases Planned
Most carriers remain silent, even the ones that typically aren't silent, but we have seen at least one important Galaxy S5 Lollipop detail emerge in recent days. Canadian carrier Rogers claims that it will start pushing the Galaxy S5 Lollipop update out in February or March. What this also means is that we could see a widespread Canadian Galaxy S5 Lollipop push in March.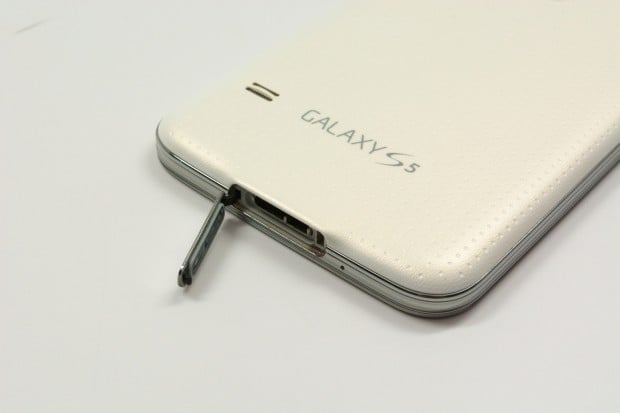 Historically, Samsung Canada's pushed out its major Android updates to Canadian carriers at the same time. So users on popular carriers like Virgin, Bell and WIND could potentially see their update roll out in and around the same time that Rogers makes it software available to the public. Canadian Galaxy S5 users, like French Galaxy S5 users, will want to keep an eye out moving forward.
Galaxy Note 4 Lollipop Update Making Progress
The Samsung Galaxy Note 4 Lollipop update may have lagged behind the Galaxy S4 and Galaxy Note 3 Lollipop updates but its caught up in a big way during the month of February.
First, we saw it land for the international Exynos variant stationed in Poland. Just a day after the start of that roll out, the Galaxy Note 4 Lollipop release spread to another variant in South Korea. And then, just a short time ago, the Galaxy Note 4 Lollipop update started pushing to the Snapdragon 805 powered international variant in Germany. The device is also known as the SM-N910F.
There's still a long ways to go though. The update is still very limited though we have seen it roll out to the two most popular international variants, a sign that Samsung's going to start making a furious push. Typically, Samsung waits a couple of weeks before pushing its updates out to a number of random and unpredictable regions.
Confirmed For A Few Carriers
We haven't seen any Galaxy Note 4 Lollipop details emerge for the United States though we have seen a few carrier confirmations emerge out of the international community.
French carrier SFR claims that it will start rolling the Samsung Galaxy Note 4 Lollipop update out in February though it hasn't provided an exact date. The company's early release dates serve as ETAs and not concrete release months. As is the case with all carriers, the release date is dependent on internal testing behind the scenes.
Canadian carrier Rogers also recently confirmed a Galaxy Note 4 Lollipop update though its a little less specific. The carrier says that while the update will indeed coming at some point in the future, its release is "To Be Determined." That's a sign that a roll out is still probably weeks away.
Other carriers remain out of the picture, at least for the moment, which means that releases for many Galaxy Note 4 users could still be several weeks, or perhaps months, away.
Galaxy Note 3 Lollipop Update Finally Moving
The Samsung Galaxy Note 3 is finally making some headway as we push deeper into the year. Two weeks after the update first started rolling out to the international variant, we now know that the Galaxy Note 3 LTE, also known as the SM-N9005, is starting to get the Android 5.0 Lollipop update in the United Kingdom, Hungary, Czech Republic, Germany, Switzerland, Austria, and Romania. This progress is a great sign for owners of the company's international variants.
Confirmed for One U.S. Carrier
Galaxy Note 3 Lollipop updates for carrier-branded remain unconfirmed save for one in the U.S. As we've noted, Sprint's website reveals that the company is working on a Samsung Galaxy Note 3 Lollipop update behind the scenes. Sprint's not talking about this update quite yet but it's clear that it will arrive at some point down the road.
Galaxy S4 Android 5.0 Lollipop Update Heating Up
Samsung's Galaxy S4 Lollipop update is really starting to pick up the pace this week.
The company's Galaxy S4 Lollipop update has landed for owners of the GT-I9500 in select regions and for owners of the Galaxy S4 LTE-A, a device that's only available in a few countries. The Galaxy S4 Lollipop update has not landed for the GT-I9505, though it appears that that could change sometime in the near future.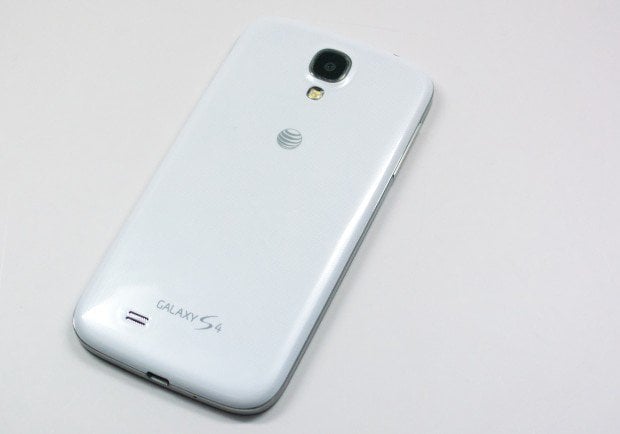 According to Optima Magazine in Italy, the Galaxy S4 GT-I9505 Lollipop update is currently in service centers in Germany ahead of its public release for Galaxy S4 users. And according to a German Android-centric blog, German Samsung service centers are putting the software on board Galaxy S5 models sent in for repair.
Carrier Confirmations Non-Existent
Unfortunately, carriers in the United States and around the world remain silent about the Galaxy S4 Lollipop update. It's clear that Samsung is focusing on the international roll out first before moving to more prominent carrier-branded devices.
Those who own the Galaxy S4 in the United States and elsewhere can expect a massive Android 5.0.1 Lollipop update that's about 1GB in size. Galaxy S4 owners currently getting the update say that the update takes 3GB of free space to install. That's a ton given that the Galaxy S4 only comes with 16GB or 32GB of storage in the U.S.
Galaxy Note Edge Lollipop Update Rolling Out
The Samsung Galaxy Note Edge Lollipop update is rolling out to the SM-N915G in Australia. The update is over 1GB in size and it's currently available to Galaxy Note Edge users OTA and through Samsung Kies. Like all previous versions of Samsung's Galaxy Android 5.0 update, the Galaxy Note Edge Lollipop update delivers massive changes to the device including the new Material Design. It also delivers one other notable change.
According to SamMobile, the update brings a mute mode to the Galaxy Note Edge. This is huge because Google, by mistake or by design, did not include this in its Android 5.0 Lollipop firmware. The company's Android 5.1 Lollipop update is expected to remedy this problem though it looks like Samsung may have taken it upon itself to fix the issue ahead of time.
Galaxy Note 2 Lollipop Release Possible
The Galaxy Note 2 appears to be inching closer to reality now that Samsung Poland's confirmed the update for arrival. The confirmation came in the form of a tweet and it comes just a few weeks after regional wings, including Samsung Denmark, surprisingly confirmed a Galaxy Note 2 Android 5.0 Lollipop update for arrival.
Other Galaxy Android 5.0 Lollipop Updates
In Samsung's initial batch of Galaxy Android 5.0 Lollipop upgrade confirmations, the company announced that it would be rolling out an Android 5.0 update for the Galaxy S5 LTE-A. In the weeks since, we've seen a few other Galaxy Android 5.0 Lollipop updates confirmed though none of them have release dates quite yet.
By our count, Samsung's regional carriers or carrier partners have confirmed updates for the Galaxy S5 Active, Galaxy S5 mini, and Galaxy Alpha. Oddly enough, we have yet to see anyone confirm Android 5.0 Lollipop updates for Samsung Galaxy tablets.
Galaxy S6 Android 5.0 Lollipop Update
The Samsung Galaxy S6, Samsung's new flagship that's expected on March 1st, should join in on the fun. Galaxy S6 rumors indicate that the new device will have Android 5.0 Lollipop on board and that it will feature a new, stripped down version of TouchWiz.
If true, this will be of great interest to current Galaxy S users because Samsung has a tendency to deliver new software features to older devices months after their initial release.
Android 5.0 Lollipop Problems
Samsung Galaxy S5 users who have upgraded to the Android 5.0 Lollipop update are complaining about a host of problems including bad battery life. While we've put together a list of fixes to help curb some of the more common issues, Galaxy S5 users continue to complain about Lollipop bugs and performance problems.

As an Amazon Associate I earn from qualifying purchases.