Samsung Galaxy Lollipop Release: What We Know So Far
As we move away from the Android 5.0 Lollipop launch date, we're starting to hear more about Samsung Galaxy Android 5.0 Lollipop update plans. Today, we want to breakdown everything we know, so far, about Samsung's Android 5.0 Lollipop update pipeline including details about the Galaxy S5, Galaxy Note 4, and more.
Earlier this year, Google took the stage at Google I/O 2014 and announced a slew of new products including Android L, its replacement for Android 4.4 KitKat. At the time, the company showed off a number of new features including Android L's Material Design that delivers massive changes to the look and feel of the Android operating system. The company did not, however, confirm an Android L release date.
After a bit of a wait, Google finally confirmed the Android L and Android L release alongside its brand new Nexus 6 smartphone and new Nexus 9 tablet from HTC. Android L is called Android 5.0 Lollipop and it's going to be hitting Nexus smartphones and tablets during the month of November. November 3rd, at this point, is all but confirmed for Nexus devices.
Nexus devices aren't the only ones getting Android 5.0 Lollipop though. Several companies including HTC, LG, Motorola, and Sony have confirmed upcoming Android 5.0 Lollipop releases for their devices. While those releases are still weeks if not months away, the companies have made it a point to keep customers in the loop in the build up to release. Samsung, the world's largest Android manufacturer, simply hasn't done that.
Samsung, maker of popular devices like the Galaxy S5 and Galaxy Note 4, hasn't revealed any official Android 5.0 Lollipop update release details for Galaxy smartphones and tablets. That hasn't stopped information from leaking to the surface though.
Over the past few weeks, we've seen Galaxy Android 5.0 Lollipop information emerge and today, we want to take a look at everything we think we know so far. These details will help prepare Galaxy smartphone and tablet users for Samsung's Android 5.0 announcement and the eventual Android 5.0 Lollipop release for a slew of Galaxy-branded devices.
Galaxy S5 Android 5.0 Lollipop Update All but Confirmed
While nothing is confirmed just yet, we fully expect Samsung to release a Galaxy S5 Android 5.0 Lollipop update. SamMobile already leaked an early version of the update so unless something goes horribly wrong in testing, it looks like Samsung is planning to deliver Google's new update to Galaxy S5 users.
The update has not been released to the public because it's extremely buggy and still in its early stages. The update, which can be seen in the video above, should still serve as the foundation for Samsung's Galaxy S5 Android 5.0 update and numerous other Lollipop updates for Galaxy devices. The updates should come with some remarkable changes including many of those seen in the video leak.
Galaxy Note 4 Android 5.0 Lollipop Update Teased?
Earlier this month, we spotted what appeared to be a Galaxy Note 4 Android 5.0 Lollipop tease from Samsung Mobile. Samsung still hasn't commented on the tease or the photo that was included in its tweet. The photo, which can be seen below, suspiciously includes lollipops, or, the name of Android 5.0. It's a mystery that still hasn't been solved.
The arrival of a Galaxy Note 4 Lollipop update does make sense though. The device is one of a few already running Android 4.4.4 KitKat and it's the most current flagship smartphone in the company's arsenal. New Galaxy smartphones tend to get upgraded first and tease or not, the Galaxy Note 4 should be among the first to Samsung's Android 5.0 update.
Samsung's photo caused quite a stir but nothing is confirmed. Yet.
Galaxy S5 Lollipop Release Date Rumored
In addition to the Galaxy S5 Android 5.0 Lollipop leak, we've seen several pieces of Galaxy S5 Android 5.0 Lollipop release date information emerge as well. An early rumor from SamMobile put Samsung's first Android 5.0 updates in November or December. Those updates are said to include the Galaxy S5. A new rumor from the same site is even more specific though.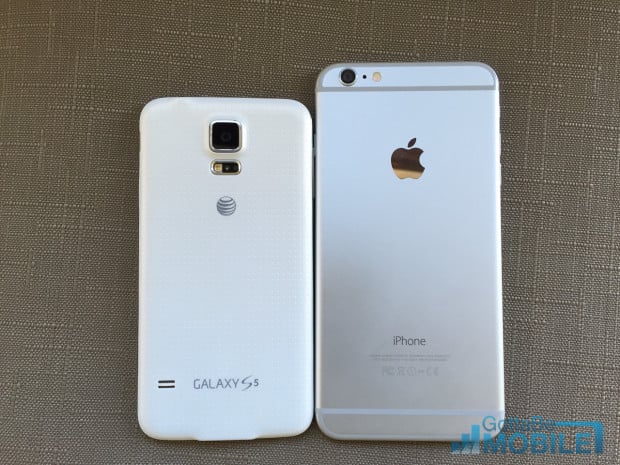 According to SamMobile, Samsung is targeting December for a Galaxy S5 Android 5.0 Lollipop release. A specific release date was not given though that doesn't come as much of a surprise. Software release dates are dependent on internal testing and internal testing can often go bad forcing a delay. Samsung itself has encountered numerous delays in the past and it's possible that it will encounter bumps in the road here with Android 5.0.
The timing, if true, would represent a much faster release than Samsung's Android 4.4 KitKat push which took place in January after Android 4.4 KitKat's release in November of 2013.
Galaxy Note 4 Lollipop Release Date Rumored
Early Android 5.0 Lollipop release date rumors also put the Galaxy Note 4 Android 5.0 Lollipop release date in November or December, no specific date known. This date also makes sense given Samsung's history of rolling out Android updates for current smartphones within several weeks of each other. The Android 4.4 KitKat update, for instance, hit the Galaxy Note 3 in January and the Galaxy S4 in February.
These release dates could pertain to the international variants of these devices. Carrier models, at least ones outside of the United States, typically are very slow to major Android updates for Galaxy devices. Samsung's Android updates, unlike Apple's iOS updates, are staggered and take place over the course of several months rather than over the course of a day.
How Samsung Works
So far, these are the only Android 5.0 Lollipop details to leak for Samsung smartphones and tablets. But that doesn't mean they'll be the only Android 5.0 Lollipop updates.  While we don't know too much about Samsung's plans, we do know how Samsung works when it comes to Android software updates. Here's a look at what we know.
In the beginning, we usually hear a smattering of release date rumors. Those have already started. Next, we tend to see carriers, usually carriers outside of the United States, confirm Android updates well in advance with vague timing. In the days after that, we see one of two things. Either we see an update quietly start rolling out ahead of an announcement or we get an official announcement declaring the roll out.
After that, Samsung works behind the scenes with carriers all over the world to deploy its Android software upgrades. Some regions take longer than others with major markets like the United States typically getting the update first.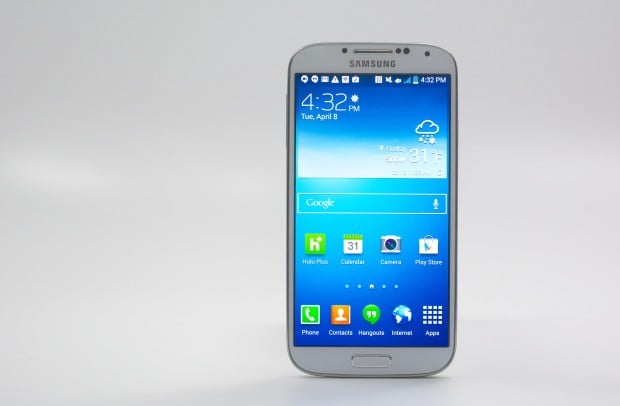 Unlike HTC, Samsung doesn't have an official policy when it comes to the length of software support though it tends to stick to an unofficial, two year (24 month) mark before killing off support for major upgrades. Not bug fixes, major upgrades.
What this means is that devices like the Galaxy S3 and Galaxy Note 2 are sitting in very gray areas when it comes to Android Lollipop while devices like the Galaxy Note 3 and Galaxy S4 are in much better shape.

As an Amazon Associate I earn from qualifying purchases.