Samsung Galaxy Note 10.1 Comes With 50GB Free Dropbox Storage
Samsung's latest tablet comes with a free incentive for Dropbox users in the form of free storage.
Samsung's partnership with Dropbox gives new Galaxy Note 10.1 owners 50GB of free Dropbox storage for two years. Such a plan would typically cost $100 per year, but Note 10.1 users get it for free.
To get the free storage users simply need to sign into Dropbox when setting up the device. Alternatively, after they set up the device, users can launch the pre-installed Dropbox app to get the free storage. After two years users will have to pay to continue using their extra storage space, or risk losing their content.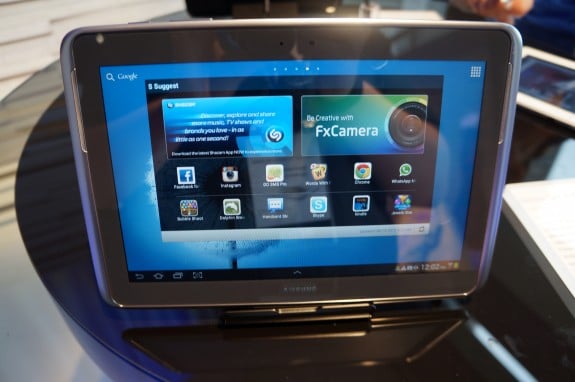 The deal is the same as the one Samsung included with the Galaxy S III. Unfortunately, both AT&T and Verizon blocked the deal on their networks. T-Mobile and Sprint still received the extra storage space, however. Thankfully, the carriers can't block the service on a Wi-Fi only tablet like the Galaxy Note 10.1.
The extra Dropbox storage is great for tablet users so they can store their important files in the cloud without taking up space on the tablet. Users either need to download the files or have a mobile hotspot to access the files, but since most modern smartphones have built-in hotspots, that shouldn't pose a problem for most users.
We hope Samsung continues this trend of offering free Dropbox storage with new devices. Cloud storage is always nice to have, and it's nice that Samsung is working with an established cross-platform service instead of creating its own like Apple. Apple's iCloud is nice in some ways, but Dropbox is easier for simple file storage.

As an Amazon Associate I earn from qualifying purchases.