Samsung Galaxy Note 12.2-inch Tablet Release Inches Closer
Lately there's been several reports and rumors regarding Samsung getting into some larger tablets, beyond the traditional 10-inch slates Apple and everyone else offers today. Just like Toshiba, Samsung is preparing a new 12.2-inch Galaxy Note tablet with its popular S-Pen stylus and all.
While most reports have only been rumors of a crazy big tablet with an insane screen resolution, today the new Galaxy Note 12.2 passed through the FCC according to SamMobile, which confirms that Samsung at least has another tablet in the works. It sounds like the release, and more details are inching closer to becoming a reality. After recently being spotted for some Bluetooth certifications, clearing the FCC is a bigger task, and brings us on step closer to a release date.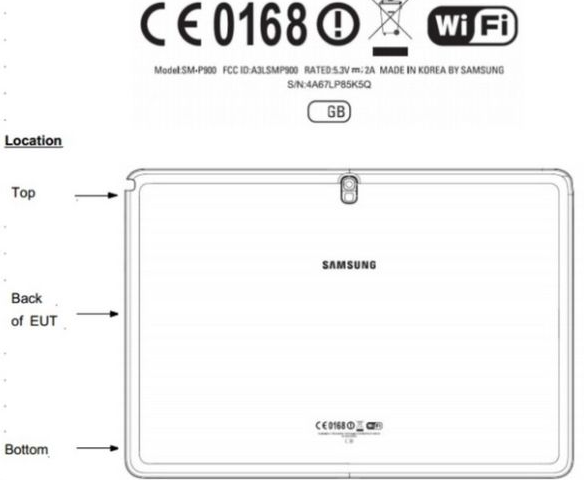 Reports have suggested Samsung is aiming to release the larger than usual 12.2-inch tablet early next year and take the Android tablet market by storm, and we could see it arrive alongside the often-rumored Galaxy S5 smartphone. If it follows the recent Note 10 2014 edition, the specs should top-tier as well.
With a rumored 2560×1600 display, Qualcomm Snapdragon 800 processor (or Exynos 5420), 3GB of RAM, and Android 4.4 KitKat all on board, this could be the tablet to buy early next year. However, most iPad Air reviews praise the device for being thin and having small bezels, and if Samsung wants to compete they'll need to do the same with the new Note, which could be a challenge with a screen of that size.
Read: Toshiba Excite 13 Tablet Review
Most big tablets haven't done well in the US, but with Samsung offering this and rumors of a 13-inch iPad Max in the works, things could finally be changing. It certainly won't be portable, that's for sure, but Samsung hopes this will take over consumers livings rooms, offices, and workspace. We'll have to wait and see what they offer. If all goes as planned we could have a busy February full of new Samsung hardware.

This article may contain affiliate links. Click here for more details.