Samsung Galaxy Note 3 Accessories Revealed
Today Samsung announced some new Samsung Galaxy Note 3 Accessories along with the Samsung Galaxy Note 3 phablet smart phone. Here we offer all the options and accessories users can get with the new smart phone.
In our run down of options and accessories we'll show off the Samsung Galaxy Gear smart watch, the S View cover, Flip Cover and other cases they'll offer in a number of color options available on the phone.
Users will have to wait till October to enjoy the phone and these accessories.
Samsung Galaxy Gear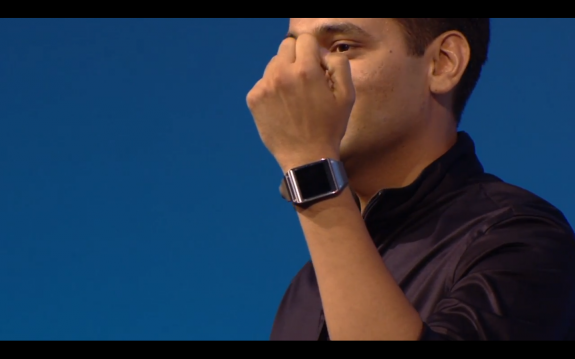 We learned about the much awaited Samsung Galaxy Gear along with the Galaxy Note 3. It will work with the Note 3 and other Samsung Galaxy smart phones. The smartwatch connects to the phone via bluetooth.
Users can receive and make calls without taking their phone out. It connects and sends the voice from the call and to the call. One can use it for S-Voice commands.
Samsung Galaxy Note 3 Covers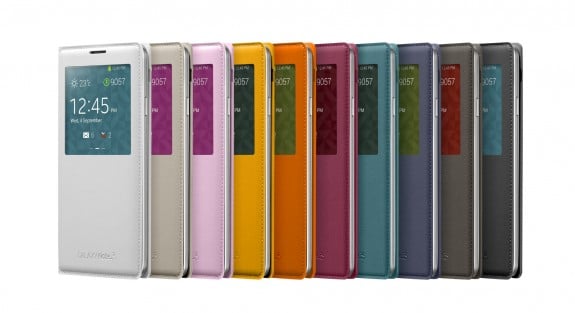 The Samsung Galaxy Note 3 comes with a cover called the S View cover that lets users use their phones without even opening the cover. They will come in colors matching the huge array of phone colors. One of them includes a cutout where users can see important details like the time, caller ID or text messages. Flip it open and the phone wakes up. Close it and it goes to sleep and shows the limited data. The cover also protects the phone from scratches while in a pocket.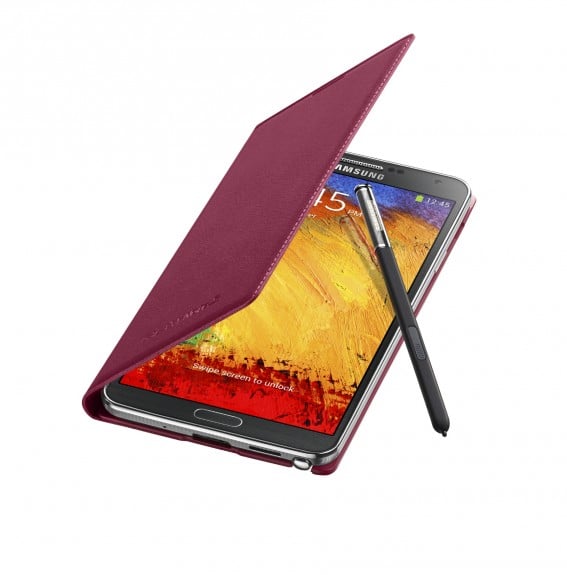 The Flip Cover doesn't offer the opening, and likely will cost less, much like the Note 2 covers.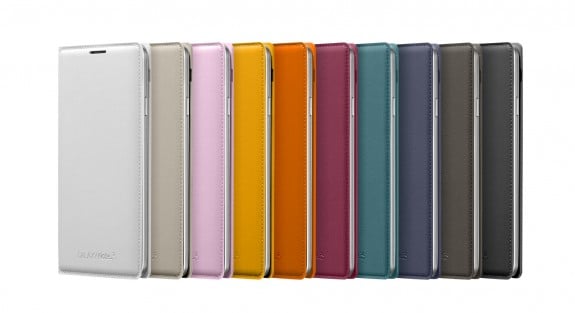 We also learned about some hard covers designed by Moschino in bright and shiny metalic colors. The colors include electric red, metalic orange, glittery green, satin yellow, chrome gray and midnight blue. Samsung seems to want to make a phone for every outfit with more color options than almost any other phone.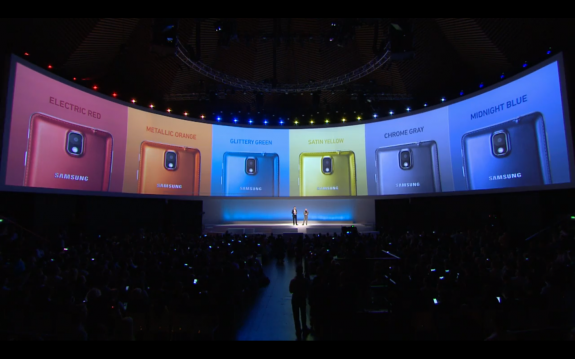 Samsung Galaxy Note S Pen
The Samsung Galaxy Note's S Pen comes with the phone, but functions like an accessory, making inking easy on the phablet. The S Pen fits into a silo on the phone. Take it out and create beautiful drawings, intricate diagrams and write more accurately than typical passive touch styli.
Samsung includes a function called Air Command that makes the pen useful no matter what app the user runs. Tap and hold to see all the functions it performs.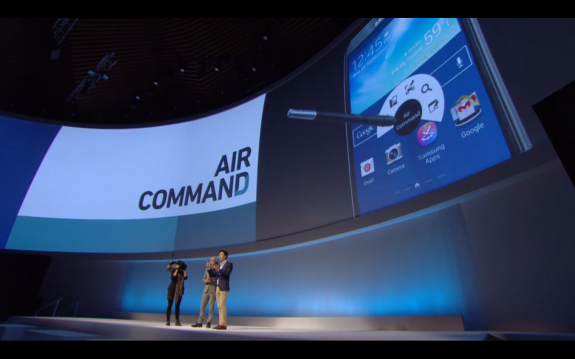 The announcement described the new S Pen as having "heft, but not weight." Users can also get replacements in case they lose theirs.
Samsung Galaxy Note 3 Color Options
The new Samsung Galaxy Note 3 will come in a bunch of colorful options. Users can get the Note 3 in three faux leather options with white, pink and black. Samsung flashed images of other colors that we expect to also shop in October or possibly later.
Other Accessories
Samsung offers a number of other accessories that should work with the Galaxy Note 3, including their AllShare Wireless Hub that lets users stream media to a TV. They all sell charging docks, extra batteries and more. Samsung offers various cables to charge their phones, connect to displays and docks for desk or car.

As an Amazon Associate I earn from qualifying purchases.