Samsung Galaxy Note 4 Release Date Confirmed
The Samsung Galaxy Note 4 release date is confirmed for the fall and it will arrive on all four major carriers in the United States in October as Samsung looks to compete with the iPhone 6 release date that's expected to touch down in September.
Today, Samsung executives took the stage and confirmed the all new Samsung Galaxy Note 4, a high-powered successor to last year's Galaxy Note 3. As expected, the company confirmed the Galaxy Note 4 specs and the all important Galaxy Note 4 release date, setting the device up for a fall showdown with the iPhone 6 from Apple.
The Galaxy Note 4 is a high-powered large screen smartphone that comes with many of the bells and whistles that popped up in rumors ahead of its launch. We also saw Samsung confirm the Galaxy Note 4 release date in the United States though it will be hitting the market a little later than expected with a release now confirmed for October.
Samsung today announced that the new and improved Galaxy Note 4 release will hit the U.S. sometime in October on AT&T, Sprint, T-Mobile, Verizon, and U.S. Cellular. These are the same five carriers that launched the Galaxy Note 3 a year ago and the Galaxy Note 2 two years ago so their presence comes as no surprise.
U.S. carriers are expected to announce specifics in the near future and we've heard that consumers will be able to try the Galaxy Note 4 in carrier stores later next week though the specifics of that initiative remain unclear.
Samsung also announced that the Galaxy Note 4 release date for global markets will land in October though the company was not specific about the exact window. What this means is that the United States could perhaps be among the first markets to receive the new Samsung Galaxy Note 4 release when it arrives this fall.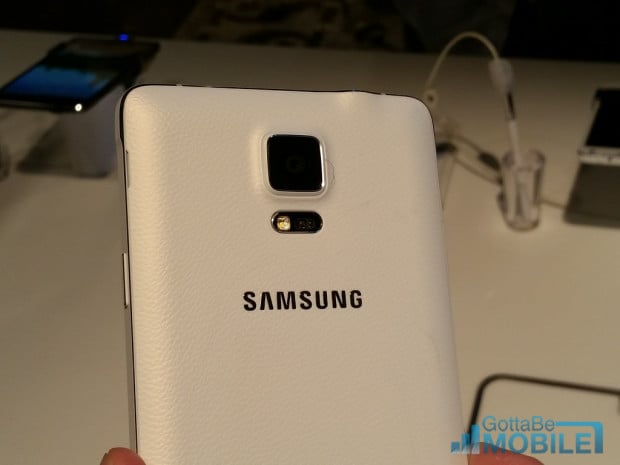 With a Galaxy Note 4 release date now confirmed for October, it could be that the iPhone 6 beats it to market. Apple's iPhone 6 is expected to arrive on September 9th with a release date rumored for mid-September and specifically, the week of September 15th. Apple is known for releasing its iPhones about two weeks after announcement and September 19th fits the company's criteria.
The iPhone 6 though will be facing a tough competitor in the Galaxy Note 4. Samsung's brand new Galaxy Note 4 comes with a number of high-powered features including a 5.7-inch QHD display, speedy processor, improved S Pen, new software, a design that combines a textured back and a metal band, new cameras, and more.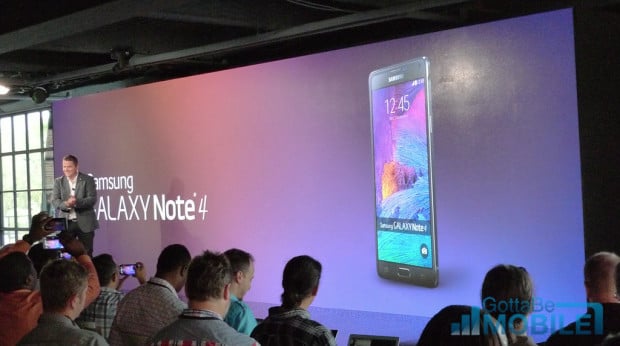 Samsung revealed that it will come in four new colors including "Charcoal Black," "Frost White," "Bronze Gold," and "Blossom Pink." It's not clear if all of those colors will reach the United States though Samsung has been known to offer exclusive colors to carriers and retailers. The Galaxy Note 4 price is also unknown though it's expected to command a $299.99 price tag in the United States.
The company's brand new Galaxy Note 4 will be joined by several new products including a new VR headset called Gear VR and another Note variant dubbed Galaxy Note Edge. Galaxy Edge features a curved display which will help consumers differentiate between it and the Galaxy Note 4. The Galaxy Note Edge release date is also unknown though Samsung confirmed a vague release window.
Its new Galaxy Note Edge with curved display will come in "Charcoal Black" and "Frost White" and it will be available in select markets sometime later this year. Samsung marketed the Galaxy Note 4 as its flagship so it appears that the Galaxy Note Edge will take a back seat to the Galaxy Note 4 in the company's quest to take on Apple and the iPhone 6.

As an Amazon Associate I earn from qualifying purchases.