Samsung Galaxy Note 7 Release Date Breakdown
The Samsung Galaxy Note 7 is officially available in the United States as of August 19th. Here, in an effort to help those looking to buy Samsung's next big thing, we break down the launch and release date with details, pricing, color options deals and more for potential buyers.
Samsung took the stage in New York and officially unveiled the new Note 7 on August 2nd. Offering a big display with tons of features we know and love from the Galaxy S7, but with everything that makes the Note lineup great. Combining the Note 5 and Galaxy S7 into one bigger, better, more powerful and more capable Galaxy Note 7.
Read: Galaxy Note 7 vs Moto Z: What We Know
As expected the new Galaxy Note 7 has double the storage, with 64GB by default, a micro-SD slot, water resistance, and is completed by a new Iris eye scanner for world-class security. Just to name a few of many new features. Pre-orders arrived early for some, and everyone else can order it now or head to a store of choice and grab one right now.
Last year the Note 5 arrived to plenty of excitement and lots of success, but many were frustrated by the lack of storage and the small battery. Now, with the new Galaxy Note 7 we have a similar awesome design and a new curved screen, but there is plenty of storage and the biggest battery of any Note to date, coming in at 3,500 mAh. That all said, here's what you need to know.
Last week T-Mobile started charging pre-orders and sending out shipping notices, and the same thing happened on Verizon. It looks like those two carriers started shipping early, with both AT&T and Sprint delivering the phones today, August 19th, which is the official launch date.
Samsung Galaxy Note 7 Release Date
The Samsung Galaxy Note 7 release date is officially August 19th. Right now all major carriers have the phone not to mention it is available from Best Buy, Amazon, Samsung.com, Target, Staples, Sam's Club Walmart and select other locations. Users can walk in and get it right this minute.
As for Europe, the Note 7 will be released on September 2nd and pre-orders kicked off on August 16th. That is good news considering the Note 5 was never released for that region. We're also hearing many carriers will be shipping orders on the 20th, ahead of September 2nd.
This is one of the earliest release dates in history for the Note series, similar to last year when it was made available one week after being announced. The fact that Samsung's able to do this with three color options on such a powerful phone, and with a curved screen, is pretty impressive.
New reports from the Korea Herald state that a Chinese version of the Galaxy Note 7 will have 128GB of storage and 6GB of RAM for improved performance and multitasking. It will be released soon, but don't expect it to be available anywhere else. Reason being these specs match many other phones in the region, which was needed to be competitive. The market isn't nearly as saturated in the U.S. with those kind of options.
U.S. Carriers
All major carriers in the United States have the phone as of the 19th, but stock may be limited. In fact, one AT&T store near me only had two available in-store. They're all offering deals and incentives, so make sure to ask for a free SD card or Gear Fit 2.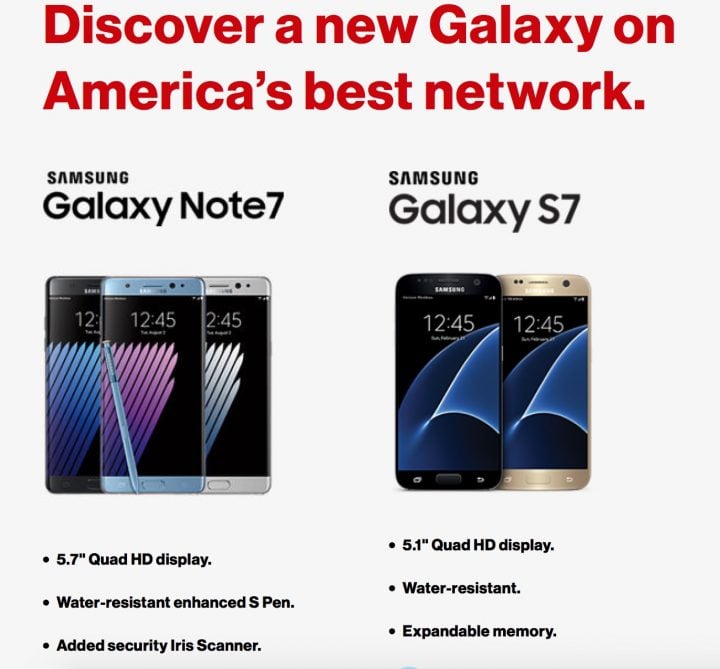 As for smaller carriers, we have a few details but not all. We know US Cellular will have the phone, Cricket, MetroPCS and others could join them as well. Stay tuned for more details.
Galaxy Note 7 Pre-Orders
On August 2nd Samsung confirmed pre-orders would be available starting August 3rd from almost all partners. As expected, some US carriers will offer it early and have some special deals to entice buyers. T-Mobile is getting in on it early by starting them the night of August 2nd, and offering a free 256GB micro-SD card, among other things.
As an added bonus, those who buy the Samsung Galaxy Note 7 before August 28th can get a free Samsung Gear Fit 2, or a 256GB micro-SD for all the storage users will ever need. This deal is from Samsung, and all partners are offering it as well, as in all carriers in the US. Meaning it will be well worth it to pre-order or be an early buyer, as a 256GB micro-SD card isn't cheap.
Best Buy is offering the same, and promises to have the free goodies available in-store, rather than waiting for them to be mailed like the others.
Galaxy Note 7 pre-orders are now shipping from all major carriers in the United States. Here are links to buy the phone from each major carrier and pricing for those interested. Get yours today.
It's worth mentioning that AT&T has the highest price, but also offers the most monthly payment choices. Sprint has a 2-year agreement where the phone is free after a $349 main-in-rebate, and all of the monthly payments get the phone in users hands for free. T-Mobile was asking $69 up front but has since removed that option and are issuing refunds to anyone who paid it.
The best route is likely AT&T for cheap monthly payments, or T-Mobile for the outright cost. We're also seeing deals from Best Buy and other stores. AT&T will not sell the phone outright, without an account, so keep that in mind.
Galaxy Note 7 Colors
The Galaxy Note 7 will be available in a new sleek all Black color option, Silver Titanium, then a two-tone Coral blue and Gold. There is also an all-gold model for select markets, but we're not seeing that in the US yet.
For now all carriers in the United States are offering Black, Silver and Blue, with the gold model clearly missing from the choices. That being said, it will likely be an exclusive from select stores or arrive at a later date for those who want that color option. The Blue and Gold looks neat, but also purple at times. The all-black model is sleek and probably our favorite.
Galaxy Note 7 Price
AT&T confirmed pricing first, then all carriers quickly released information for buyers. Of course monthly payments all differ slightly, but they're about the same across the board. Interested customers will be able to purchase the phone with 30 payments of $29.34 using AT&T Next or 24 payments of $36.67 for AT&T Next Every Year. That comes out to about $880 from AT&T. So this certainly isn't cheap.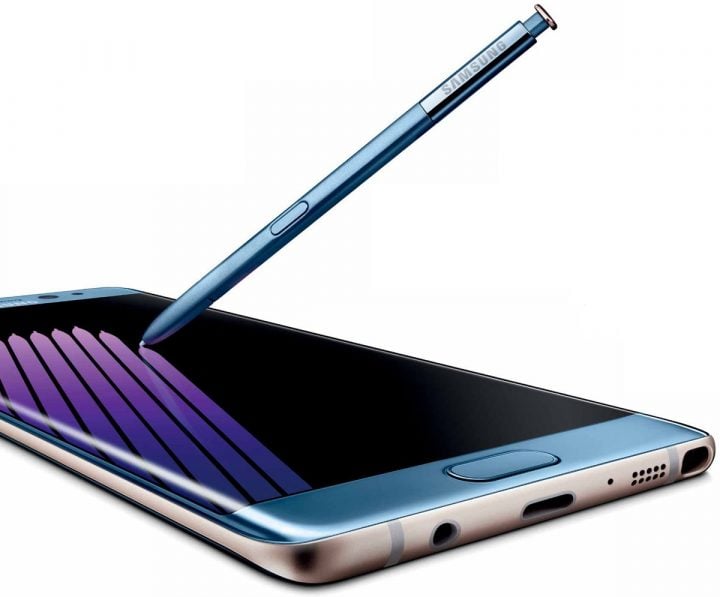 Other carriers are all offering prices with monthly payments above $30, with the phone being $849 outright or $869 from Verizon, and $880 from AT&T. It isn't a cheap phone, but it has a lot to offer and is one of the most powerful and well-rounded devices on the market today.
Now that pre-orders are shipping out users can snag their phone and free 256GB micro-SD card or Gear Fit 2 using Samsung's promotional website. Are you getting the new Note 7? Let us know in the comment section below.