Samsung Galaxy Note In Stores Today (And Already Rooted!)
If you didn't pre-order the Galaxy Note for AT&T to wait until you could actually touch the phone in a store, today is the day. It's available for sale at AT&T locations nationwide.
You probably won't encounter a crazy long line of people camping out overnight, but if you're lucky you might find a line of people getting an early start at camping out for the iPad 3 so you can recreate Samsung's Super Bowl commercial.
The Galaxy Note costs $299 with a two-year contract and has three things going for it: the screen, the speed, and the stylus. We gave it an Editors' Choice award in our full review.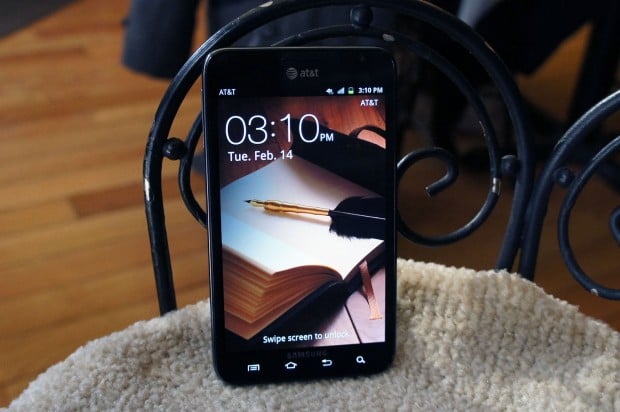 If you think the 5.3-inch display might be too big for you, head to the store and take a look. It may well be too big for some, but the GNote is also light and comfortable to hold.
The dual-core processor and 1GB of RAM mean it can handle any app you throw at it, including games like Grand Theft Auto III. And thanks to the screen size you'll enjoy playing it without squinting.
And, while you can completely ignore the S Pen if it offends, you'll miss out on some nice functionality if you do.
For those of you who like a bit more control over your Android experience will be glad to her that there's already a root for the device. Thank you, xda! This isn't the same root for the model that debuted overseas a few months ago — there are slight differences that mean you can't use the same one. This root is specifically for the AT&T version in the States.
Read our full review of the Galaxy Note here. If you're drooling in anticipation by the end of it get yourself to the nearest AT&T store. If you start dancing along the way you might inspire other people on the street to join you.
https://www.youtube.com/watch?v=CgfknZidYq0

This article may contain affiliate links. Click here for more details.