Samsung Galaxy Player 3.6 Review: First Impressions
This week Samsung launched their new Galaxy Player 3.6, a smaller version of the non-phone Android devices they introduced to the U.S. last fall. The Player 3.6 runs the Gingerbread variant of Android and works just like a smartphone with the exception of making calls or having a connection to cellular data. It costs $149 and is available in Best Buy right now.
The idea behind the Galaxy Player isn't new — Archos and Philips have both introduced Android-driven media players — but Samsung brings a few features to the table that those other companies don't. The main ones being the ability to connect and communicate with other Samsung products, like televisions and cameras.
Those are nice additions, but the core of this device is playing media. Music is the big one — video and games on the 480 x 320 resolution display are okay but not stellar — and so far I'm liking what I hear. The quality is on par with the iPod touch, which won't impress audiophiles but is fine for most mainstream users.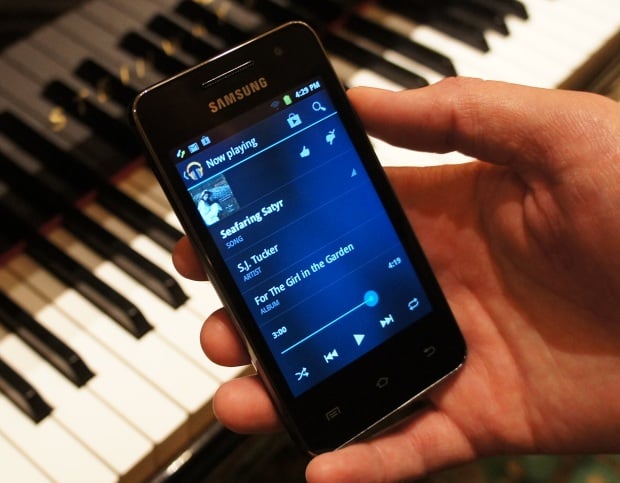 One thing I do wish the Player had is hardware buttons for pause/play and skip. It is a media player, after all. I know Android is all about minimizing buttons, but this isn't a high end phone.
Samsung didn't pre-load many music focused apps, not even Google Play Music. It does come with an FM Tuner app that delivered decent signal even in midtown Manhattan. One of the apps it does come with points to another big focus for the product: TextPlus. A big target market for non-phone mobile devices like these is kids, and what do kids use to communicate? Texts.
So far performance is good and I've noted no lag or hangups. M y next test is to download some games.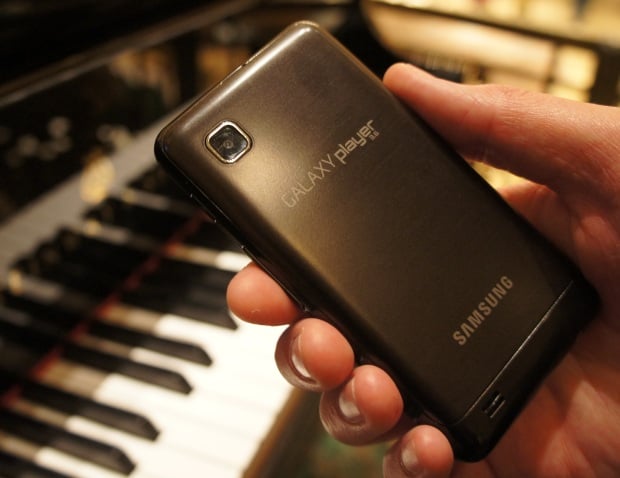 So far the Galaxy Player 3.6 is shaping up to be a nice entrant into the Android-driven media player category. It isn't the pinnacle of anything — and wouldn't be for $149 — but it's also not some cheap piece of throwaway tech.
What do you want to know about the Galaxy Player 3.6?