Samsung Galaxy Round May Bring Flexible Galaxy Note 3 to Life
Smartphones with flexible and unbreakable displays are coming soon, and with recent LG announcements hot on Samsung's heels we're now hearing their first product with a flexible display could be announced as soon as later this week. The report claims it will be the first flexible display smartphone to market and will be produced by Samsung, not LG.
We've been following this news of a bendable Galaxy Note 3 for quite some time but new reports today by Forbes have surfaced stating that the flexible device from Samsung will be named the Galaxy Round, and could be announced sometime later this week. With LG just detailing their version recently, Samsung is looking to beat them to the punch and actually launch a product onto the mainstream market.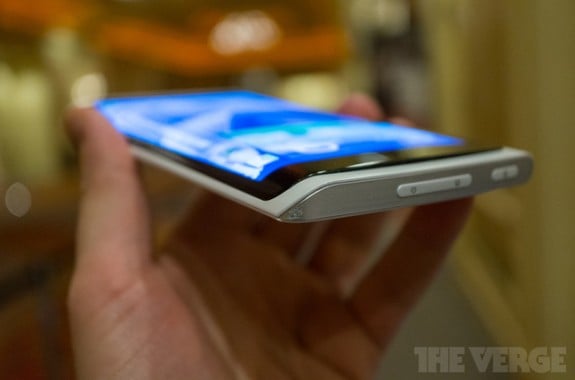 We've seen countless flexible display devices from Samsung at CES and trade shows over the past few years, but it appears they'll finally be releasing a product with this promising technology. After many reports suggested the Galaxy Note 3 would be the first with such features, that obviously didn't happen. However, Samsung could have a very similar device with their YOUM bendable tech soon enough.
News out of South Korea has the Samsung Galaxy Round coming in with some pretty impressive specs too. Talks of the flexible display coming in at 5.7-inches and still 1080p full HD, just like the current Note 3, and the device is rumored to sport the same 2.3 GHz quad-core Snapdragon 800 processor. Sounds a lot like the special limited edition Note 3 we've heard various reports on recently.
That sure would be an impressive device having the latest and greatest mobile technology all packed into a smartphone with a curved display. It will also come at a high price, with estimates starting around 1 million won, or approximately $933 USD.
The device likely won't be bendable by users, and instead have a unique shape with a curved and rounded display or other fancy features, but these are all still just rumors for now. If these reports are accurate we'll know everything about the flexible Samsung smartphone later this week. I don't know about you guys, but I'm still waiting for that transparent smartphone we heard about earlier this year.