Samsung Galaxy S Aviator is the First 4G LTE Phone on US Cellular
The Samsung Galaxy S Aviator is the first 4G LTE phone to launch on US Cellular.
It joins the Samsung Galaxy Tab 10.1 4G LTE, which launched in March alongside the US Cellular 4G LTE network.
The Galaxy S Aviator is a US Cellular version of the Droid Charge, one of Verizon's first 4G LTE phones.
The Aviator has a 4.3-inch Super AMOLED Plus display, 8MP rear-facing camera, front-facing webcam, and runs Android 2.3.6 (Gingerbread).
The phone also has access to the Google Play Store, but its 1.4GB of internal storage limits the amount of media you can load on the device.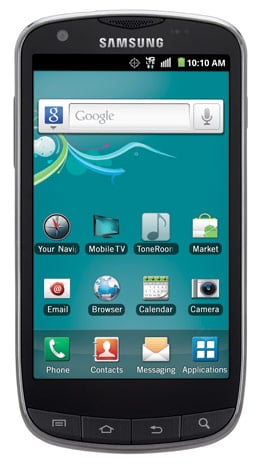 The Galaxy S Aviator will cost $199.99 after a $100 mail-in rebate, so users will have to pay $299.99 up-front. Select 4G LTE cities will sell the phone for $199.99 up-front with a $100 mail-in rebate bringing the price down to $99.99, but only for a limited time.
US Cellular provides 4G LTE coverage in cities in Iowa, Maine, North Carolina, Oklahoma, Texas, and Wisconsin. This map will show you which cities have access to the network.
The carrier plans to bring 4G LTE to more cities in Illinois, Maryland, Missouri, New Hampshire, Oregon, Tennessee, Vermont, Virginia, Washington, and West Virginia during the second half of 2012.
While the Galaxy S Aviator will be great for users that have access to LTE, there are better choices for US Cellular customers that only have 3G service.
The carrier also has the Samsung Galaxy S II, which is a newer Samsung phone with a larger display,  faster processor and 16GB of internal storage. The Galaxy S II costs $30 more, but is definitely worth the extra price if you don't need or can't access the US Cellular's 4G LTE network.

As an Amazon Associate I earn from qualifying purchases.