Samsung Galaxy S II 4G Coming To Virgin Mobile November 15
Virgin Mobile recently announced the lastest 4G WiMAX phone to come to it's Beyond Talk Plans, the Samsung Galaxy S II 4G.
The Samsung Galaxy S II 4G will sell for $369.99 with no annual contract starting on November 15. Plans for the smartphone start at $35 per month which gives the user 300 voice minutes, unlimited texting, and unlimited data connection.
The Virgin Mobile Samsung Galaxy S II 4G is the same phone that Samsung debuted as its flagship phone last year. It has a 4.52-inch display with an 800×480 resolution and an 8MP camera. The original model came with either 16GB or 32GB of storage space, though it's not clear how much storage Virgin Mobile's version will have.
It's also not clear if the Virgin Mobile version will use a 1.5 GHz dual-core processor, or a 1.2 GHz dual-core processor. Either way the chip is likely last years' version.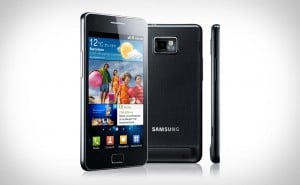 While the Galaxy S II originally shipped with Android 2.3 Gingerbread the Virgin Mobile will have Android 4.0 Ice Cream Sandwich. There's a chance Samsung will bring Android 4.1 Jelly Bean to the phone, though it seems unlikely. The Galaxy S II will likely remain on Ice Cream Sandwich for the foreseeable future.
The Samsung Galaxy S II 4G is only the second 4G phone to come to Virgin Mobile. The first such phone was the HTC EVO V which the carrier sell for $239.99 online.
Virgin has other great phones to offer for users who won't need 4G on their phone. The carrier offers a 16GB iPhone 4S for $649.99, and an 8GB iPhone 4 for $549.99. The MVNO's Android lineup is much less expensive, however. Virgin Mobile also sells the HTC One V for $149.99 and the Samsung Galaxy Reverb for $199.99.
Anyone looking for a great Android phone on a prepaid plan without 4G should also look into buying an unlocked LG Nexus 4 and a SIM card from a carrier like Simple Mobile, Straight Talk, or Red Pocket Mobile.

As an Amazon Associate I earn from qualifying purchases.