Samsung Galaxy S II Big Home Update Brings Larger Icons
Samsung is prepping a software update for the company's second generation flagship Android smartphone, the Galaxy S II, which will deliver some new features to help with accessibility. The first feature of the update will be about accessibility and will help those who may have vision problems be able to see the home screen better. The update dubbed Big Home will increase the size of the home screen icons by 30%, making each icon on the home screen larger. Instead of fitting four icons horizontally in the dock bar at the bottom of the home screen, Big Home's increase in icon size will make three icons fit that space. On top, a 3 X 3 grid of icons can accommodate up to 9 additional shortcuts or widgets.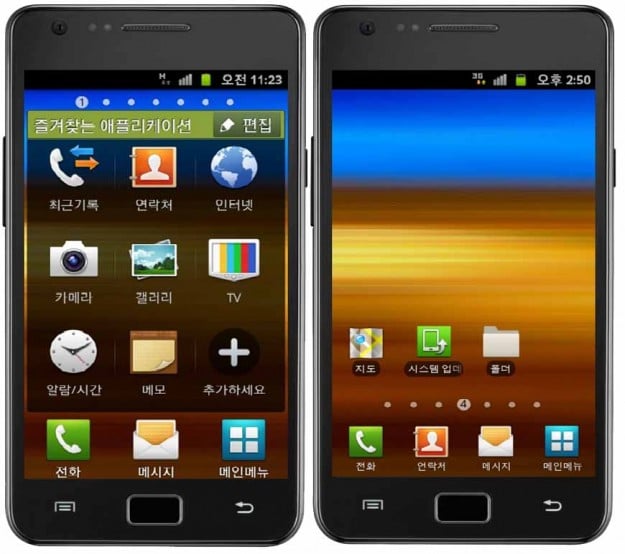 The next feature of the update called FOTA, or firmware over the air, will notify users when new updates are available and will allow users to download maintenance updates directly on the Galaxy S II rather than going through Samsung's desktop Kies software for updates.
Via: Sammy Hub

As an Amazon Associate I earn from qualifying purchases.