Samsung Galaxy S II U.S. Launch Event Delayed by Hurricane Irene
You may have heard. There is a hurricane called Irene that is poised to slam into the East Coast. Tech events are not immune to the elements and it appears that Samsung's Galaxy S II event that was scheduled to take place on August 29th in New York City has been pushed back to August 30th because of the hurricane. So, we won't be seeing the Galaxy S II launch on Monday but Tuesday instead.
One day is nothing. We've already waited this long, we can wait one more day.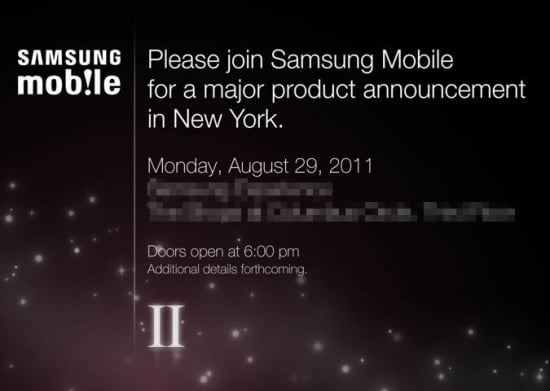 For those of you who are going to be in Irene's path up the coast, earlier today we detailed some useful ways to use tech to better prepare you for the hurricane's arrival. If you find yourself in the crosshairs, you might want to take a look at that.
And for those of you interested in the Galaxy S II, we'll be at the event in New York City on Tuesday covering the Galaxy S II's launch live so be sure to check back in with us on the 30th. In the meantime, you might be interested in a group photo of the AT&T, Sprint and T-Mobile devices that leaked out today.
Stay safe everyone.

As an Amazon Associate I earn from qualifying purchases.