Samsung Galaxy S III Accessories Including C-Pen Are Now On Sale
Accessories for the Samsung Galaxy S III are already on sale, weeks before the phone itself is available in Europe.
According to CNET UK, online retailer Mobile Fun is already selling a number of accessories for the Galaxy S III, though none of them have a scheduled shipping date. Among the accessories are the C-Pen stylus, a flip cover, a WiFi streaming dongle, and a couple of docks.
The C-Pen stylus, is a Samsung-designed stylus, but it doesn't work like the S-Pen stylus on the Galaxy Note. The C-Pen stylus is a capacitive stylus similar to the variety of styli available for the iPad, iPhone and every other capacitive touchscreen device. Unfortunately the stylus won't work on any device. It looks to have a smaller point than most other capacitive styli. Mobile Fun sells the C-Pen for £20 (about $32).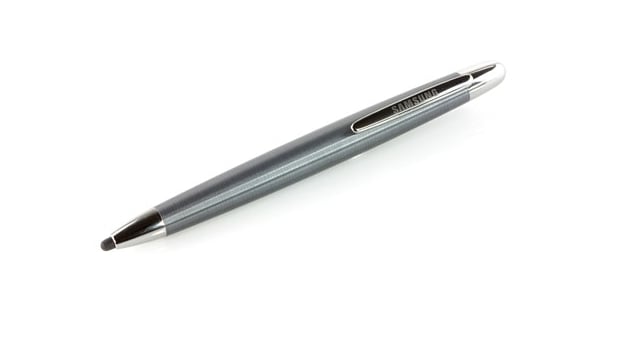 The online retailer also has the official Samsung flip cover on sale for both the white and blue versions of the Galaxy S III. Whereas most phone flip covers serve as cases that cover the entire phone, the Galaxy S III flip cover replaces the battery door, essentially making it part of the phone. It seems a bit odd, but it's the same way flip covers work on Samsung's Galaxy Note. The flip covers sell for £30 (about $48).
Other accessories include a "Holder and Battery Charger" (£35), WiFi Display Hub (£75), and a desktop dock (no price announced).
We've recently seen cases for the Galaxy S III from third-party case makers. As the phone's release gets closer we expect to see a flood of accessories.
Noticeably absent from the collection of accessories is the Samsung S Pebble, the ridiculous MP3 player that syncs to the Samsung Galaxy S III. We still don't know when the accessory will ship or how much it will cost.

As an Amazon Associate I earn from qualifying purchases.