Samsung Galaxy S III Coming To MetroPCS
Samsung's flagship Android phone will soon make its way to yet another U.S. carrier.
MetroPCS now has a teaser page for the Samsung Galaxy S III on its website along with a contact form so users can find out when the phone is available. The contact form also gives users a chance to win a Galaxy S III when it's available.
Unfortunately the teaser website doesn't say when the Galaxy S III will land on the prepaid carrier, just that it's coming sometime in the near future. The website also lacks a price for the Samsung smartphone. We assume the phone will cost a few hundred dollars, at least.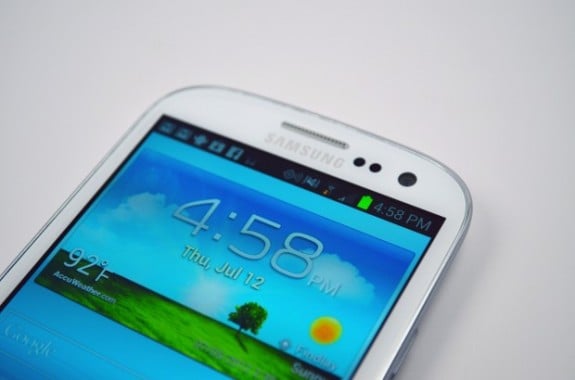 The Samsung Galaxy S III on MetroPCS will take advantage of the carrier's 4G LTE network which covers a surprising number of cities including New York City, Philadelphia, Boston, Las Vegas, and San Francisco.
MetroPCS currently has a special 4G LTE plan with costs just $55 a month for unlimited talk, text, and data. The plan is a limited time offer, but the carrier hasn't put an end date on it yet, so we imagine it will extend to the Galaxy S III when it comes to market.
When it launches on the network the Samsung Galaxy S III will be the most advanced Android phone on MetroPCS. The highest-end phone on the carrier at the moment is the Samsung Galaxy S Lightray 4G which is just a rebranded Samsung Droid Charge. Other 4G LTE Android phones on MetroPCS include the LG Motion 4G, Hauwei Activa 4G, and the Samsung Galaxy Attain 4G.

As an Amazon Associate I earn from qualifying purchases.