Samsung Galaxy S III Will Launch on Time in U.S. Despite Apple's Patent Battles
It was reported earlier that Apple wanted Judge Lucy Koh to add the Galaxy S III to her docket in the company's patent dispute with Samsung Telecommunications America. Apple is already waging a patent war with Samsung Mobile on a number of Android devices made by the South Korean manufacturer, alleging patent infringement, and the iOS-maker wanted to add the Galaxy S III, Samsung's latest flagship to the list. In essence, Apple wants to ban the import of the Galaxy S III into U.S. soil much like what it had done with HTC with the HTC One X and the HTC EVO 4G LTE. However, in a decision late Monday, it looks like Samsung has won an early battle in a long-standing war waged with Apple as Judge Koh said she will not examine the merits of the Galaxy S III case, securing a safe and timely launch of the smartphone come June 21st on three major carriers–AT&T, Sprint, and T-Mobile.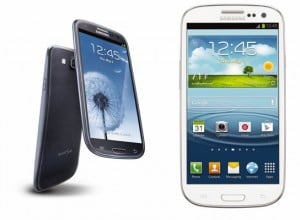 Reuters reported that Koh didn't dismiss the claims Apple is making against the Galaxy S III. If Koh had accepted Apple's request to hear claims, that trial would be set for this week. In addressing the court, Apple's attorney claims that Samsung is always ahead of the system, releasing new phone before the courts have time to examine patent violations for older models. It's unclear if Apple will still pursue claims against the Galaxy S III at a later point.
Apple has been engaged in a patent dispute with major Android smartphone manufacturers, but it seems that lately the company is turning to import bans