Samsung Galaxy S III Wireless Charger Delayed Until September
While the Samsung Galaxy S III release date has been made official for May in the UK and June in the U.S., one piece of it won't be hitting shelves until September. The wireless charging kit that Samsung debuted last week has been delayed and it won't be arriving when the Galaxy S III launches.
UK retailer Mobile Fun confirmed the bad news to SlashGear saying that the device won't be arriving until months after the actual phone launches.
Samsung has thus far remained mum about the reasons for the delay.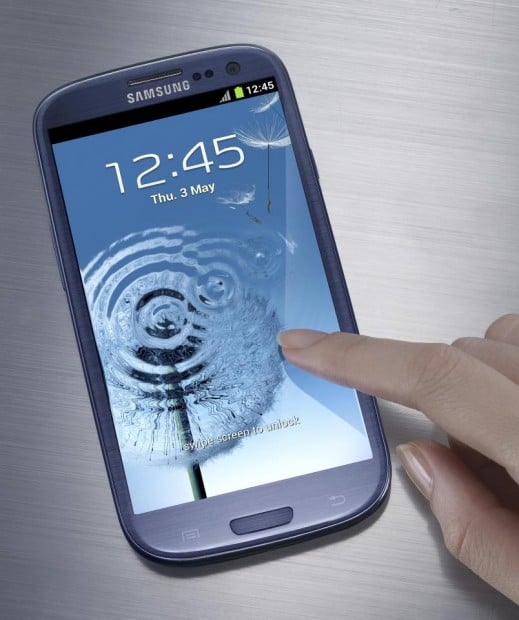 Read: Why I'm Not Buying the Samsung Galaxy S III.
The charging kit was revealed last week at Samsung's Galaxy S III event in London and it was clearly one of the more intriguing accessories for the Android smartphone. Samsung was light on the details but we know that the kit includes a cradle and a replacement rear battery cover that attaches to the device.
Samsung did not show off the device at the event.
Read: Samsung Galaxy S III U.S. Predictions.
Of course, this delay doesn't necessarily mean there won't be a wireless charger out before September rolls around. Apparently, Mobile Fun is trying to find third-party alternative to the official version in an effort to please those that will be buying the Galaxy S III.
The Samsung Galaxy S III is set to go on sale on May 29th in Europe and it will be coming to the United States during the month of June. No American carrier has confirmed the device as of yet but all of the big name carriers in UK will be carrying the new smartphone.
Pre-orders for the device have already begun in the UK.
The Galaxy S III is Samsung's latest smartphone and it features a spacious 4.8-inch Super AMOLED HD display, an impressive 8MP camera with loads of features, a massive 2100mAh battery, and Android 4.0 Ice Cream Sandwich.

As an Amazon Associate I earn from qualifying purchases.