AT&T Galaxy S4 Active Launch Imminent
A new video posted to YouTube points to AT&T launching a device tomorrow that's able to handle being submerged into large quantities of water, a description that sounds awfully like the Samsung Galaxy S4 Active.
The video depicts a smartphone being dropped into a glass of water, with the smartphone in question looking identical to the official Samsung Galaxy S4 Active that made its debut earlier this month. The Galaxy S4 Active is essentially a variant of the popular Galaxy S4, though it includes a metal rear and tactile buttons on the front. These hardened materials are in contrast to the plastic that's used in the Galaxy S4.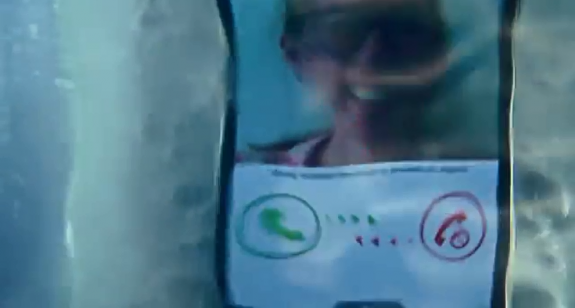 Prior leaks had indicated that the device would make its appearance at AT&T on June 21st so if it is the Galaxy S4 Active that's making its debut tomorrow on AT&T, that date seems to have been moved up. Whatever device it is, AT&T's video clearly indicates that they'll be sharing more about it tomorrow.
https://www.youtube.com/watch?v=SR1tCDxqS2Y?feature=player_embedded
In addition to being waterproof, the device is also dust and sand proof, making it the perfect device for users who want the power and features of the Samsung Galaxy S4 without its standard build quality.
Read: Rugged Samsung Galaxy S4 Active Coming to U.S. This Summer
The top-notch build quality and materials of the Galaxy S4 Active do come at a price. Instead of the 13 megapixel camera the Galaxy S4 ships with today, Galaxy S4 Active users have a camera that's only 8 megapixels.
The Galaxy S4 Active comes with its own Aqua Mode that hasn't been seen in other Galaxy S4 models since none of them are waterproof. With it, Samsung claims that users will be able to take better photos underwater. Users also have the ability to turn on the device's built-in flash simply by pressing and holding the volume key.
All of that will come featured in a device whose internal specifications match those of the Galaxy S4 for the most part, including a 1.9 GHz quad-core processor, a 4.99 inch 1080P display and 16 GB of on-board storage with the option to add more via a microSD card slot. Rumored pricing had pegged the device at coming in at around $199.

This article may contain affiliate links. Click here for more details.