Samsung Galaxy S4 Ads Mock iPhone 5, Highlight Smart Features
Samsung, debuted three new advertisements showcasing features from its Galaxy S4 devices just in time for college graduation season in the United States.
Though each advertisement focuses on an enhanced lifestyle motif, the subliminal message of these new ads seems to be that the iPhone – and those who think it's innovative aren't on the cutting edge of the smartphone industry.
Read: Samsung Galaxy S4 Review
In fact, at one point, an older gentleman is heard asking one of the younger attendees at a graduation party if "some smartphones are smarter than other smartphones", all the while he and his wife are holding Apple's iPhone 5.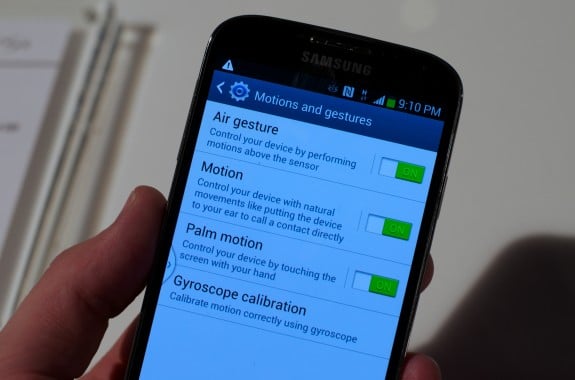 In Grad Party, a large crowd of young students are seen conversing and mingling with the parents and grandparents of a few students who've just recently graduated. Throughout the video, watchers are treated to a large helping of the software features included by default in the Samsung Galaxy S4 including the use of Air Gestures to answer text messages and calls, S Beam to share recently taken photos instantly, and Drama Shot for capturing pictures. At the tail end of the advertisement the graduate can be seen showcasing the device's built in remote capabilities using WatchON.
https://www.youtube.com/watch?v=WARI_7c-Ofc
Grad Photo takes a short look at how the enhanced software of the Galaxy S4 can help make photo taking at events much easier. In this ad, a family's Kodak moment is ruined when their view of their son receiving his college diploma is blocked by another graduate pulling a prank. His mother is then seen using the device's Eraser Shot option, to remove the prankster from her prized photo, directly from her device then fist bumping her daughter and being declared 'cool' by a bystander.
https://www.youtube.com/watch?v=W5TZQZFjEIo
The last of the new commercials, Easy Mode takes a look at the options new smartphone users have to make adjusting to the features and options of the Galaxy S4 easier. After being asked if he's considering switching to the Galaxy S4, an older gentleman is then informed that he might want to take a look at a mode that "should make things just a little bit easier". The older gentleman then asks if the option is called "easy mode" in a sarcastic tone, after which a Galaxy S4 owner replies dryly, "yes."
https://www.youtube.com/watch?v=LCZ6W5gydRk
With the smartphone industry now standardizing around a core set of hardware specifications like quad-core processors and high-definition screens, Samsung and its fellow rival HTC are beginning to create exclusive software features that they feel will enhance user's lives and lure them away from blindly buying devices from other brands.
In our review of the Samsung Galaxy S4 we found the software enhancements onboard the device to be, very useful once enabled.

As an Amazon Associate I earn from qualifying purchases.