Samsung Galaxy S4 Mini Coming to the US Next Month
Samsung has announced that the Galaxy S4 mini will be hitting the US next month, and will be available on AT&T, Verizon, Sprint and US Cellular. Further details weren't provided, as Samsung is letting the carriers decide for themselves when to release the phone and at what cost and color options, but we should at least look forward to a November US launch of the Galaxy S4 mini.
Consumers should also look forward to the new device being a bit cheaper than the Galaxy S4 itself, seeing as how it's being marketed as the younger brother to the flagship smartphone. It seems like a great device for those who want the flagship phone experience, but don't want to spend a lot of money to get it. However, the Galaxy S4 mini comes with slightly slower internals and a smaller screen.
It has a 4.3-inch Super AMOLED display with a 960×540 resolution. On the inside, it has a 1.7 GHz dual-core processor with 1.5GB of RAM, which will still be plenty fast for most users looking to save a buck. It also has 16GB of internal storage, but that can be bumped up using a 64GB microSD card.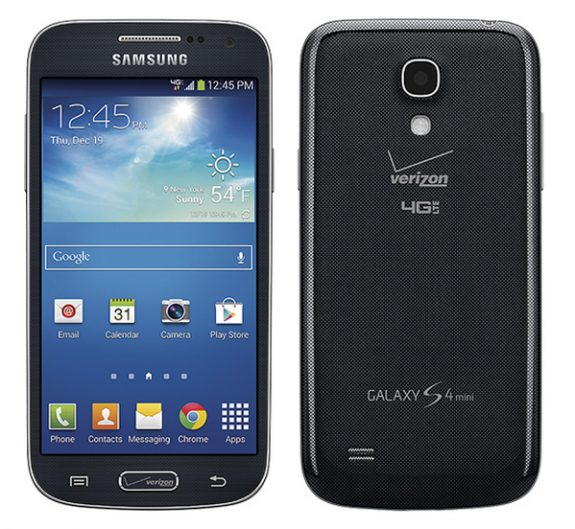 The Galaxy S4 mini was announced back in May and is the Galaxy S4's cheaper and slightly slower alternative. It's been available outside the US since that time, but it'll finally be making its way to the States at some point next month. We're not sure what price points will look like, but seeing as how the Galaxy S3 mini is selling for $0.99 at AT&T right now, we're guessing the Galaxy S4 version won't be as cheap — possibly around $99 after signing a two-year contract.
The device leaked earlier this month on Verizon, AT&T and Sprint, so we're certainly not surprised to see that these carriers will officially be getting the smaller phone come next month, and if the leaks are any indication, the AT&T model will come in a pink variant, while Verizon and Sprint will get black and white versions it looks like.
It definitely took a while for the device to hit Stateside, considering that it initially launched earlier this summer, but nonetheless, consumers will finally have a shot at getting a flagship alternative for less money.

As an Amazon Associate I earn from qualifying purchases.