Samsung Galaxy S4 Price Confirmed, U.S. Pre-Orders Start in April
The first Samsung Galaxy S4 pre-orders start on April 16th and could line up with a May 1st AT&T Galaxy S4 release date.
AT&T announced this morning that the Samsung Galaxy S4 pre-orders will start on April 16th and the Samsung Galaxy S4 will retail for $249 on AT&T with a two-year contract.
Shoppers looking for the latest AT&T Galaxy S4 pre-order information can sign up for email alerts from AT&T, though there is no information on when the Samsung Galaxy S4 pre-orders start on the 16th.
The AT&T announcement comes as Samsung Galaxy S4 pre-orders start today in the UK for a late April Galaxy S4 release date.
AT&T Galaxy S4 Release Details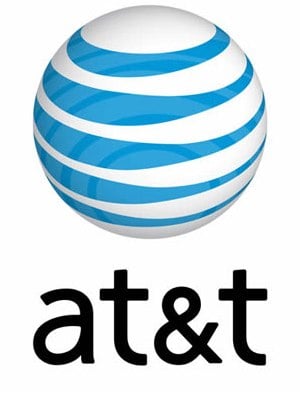 There is no confirmed AT&T Samsung Galaxy S4 release date, but the timing of the announcement and the start of pre-orders point to a possible release date on May 1st.
T-Mobile announced it would carry the Galaxy S4 on May 1st earlier this week. It is not out of the ordinary for T-Mobile and AT&T to get a flagship device like this on or near the same release date.
The Smasung Galaxy Note 2 pre-orders on AT&T started a month before the device release on AT&T, so it is possible that AT&T won't make the May 1st release that T-Mobile is gunning for.
The Samsung Galaxy S4 release is also coming to Sprint, Verizon Wireless and Cincinnati Bell, though none of these carriers are currently taking or talking about Galaxy S4 pre-orders or release date details.
With this new information in hand it's almost confirmed that the U.S. Samsung Galaxy S4 release date is coming in May, which will put even more pressure on the HTC One.
Samsung Galaxy S4 Price
The Samsung Galaxy S4 price on AT&T is a bit of a surprise considering the Galaxy S4 will compete with the iPhone 5 that starts at $199.
There is a chance that AT&T is carrying a 32GB model for $249, but Samsung offers 16GB, 32GB and 64GB versions of the Galaxy S4. The estimated retail value of an off-contract Galaxy S4 in the U.S. is $649 — the same as the 16GB iPhone 5.
The $250 Galaxy S4 price tag is not set in stone for all carriers. The T-Mobile Galaxy S4 carries an up front cost of $99 with users paying $20 a month for the next two years, but there is no contract for service. If the T-Mobile Galaxy S4 works on AT&T's network it may be cheaper to pick up the phone from T-Mobile and pay monthly for the device there while using relying on AT&T's larger 4G LTE network for service.
We don't know the pricing of the Verizon Galaxy S4 or Sprint Galaxy S4, so there is hope that Samsung will offer up a $199 Galaxy S4 on at least one carrier.
Room for Galaxy S4 Deals
It's possible that this higher Samsung Galaxy S4 price opens the doors to faster and deeper discounts on the Samsung Galaxy S4 at third-party sellers.
Outlets like Amazon Wireless, Radio Shack, Best Buy and Walmart are known for cutting the price on Samsung branded smartphones like the Galaxy S3 and Galaxy Note 2.
The Samsung Galaxy Note 2 received a $200 discount within two months of the official release, cutting the price to $99 for new customers. The AT&T Galaxy Note 2 dropped as low as 99 cents for a refurbished model within 5 months of release.
While Samsung Galaxy S4 price is set at $249 for early adopters, Samsung's reported strategy to move 100 million Samsung Galaxy S4 devices will likely lead to some swift Samsung Galaxy S4 deals.
Read: Samsung Galaxy S4 vs. Sony Xperia Z
The Samsung Galaxy S4 is a new flagship smartphone with a 5-inch 1080P Super AMOLED display and quad-core Snapdragon 600 processor. The Galaxy S4 features a 13MP rear facing camera, a 2MP front facing camera and includes an IR port to control TV and other home entertainment devices.
Samsung uses sensors inside the Galaxy S4 to deliver Air View, a touch free way to control the display and motion control that lets users swipe their hand over the device to answer calls and scroll. The device also offers a motion + eye tracking control fro scrolling.  The Galaxy S4 runs Android 4.2.2 with a TouchWiz overlay and includes Multi-Window View to let users run two apps on the screen at once.

As an Amazon Associate I earn from qualifying purchases.