Samsung Galaxy S4 Release Date Confirmed for Sprint And T-Mobile
Today both Sprint and T-Mobile confirmed the Samsung Galaxy S4 release will take place on their respective networks by the end of April.
The Samsung Galaxy S4 will come to Sprint on April 27 for $249.99, and pre-orders for the smartphone begin tomorrow, April 18. Like the HTC One, however, Sprint will offer a $100 discount to new subscribers interested in the Galaxy S4. New Sprint customers will only have to pay $149.99 for the new Samsung flagship phone.
New customers who switch their phone number to Sprint (which is likely most smartphone users) will receive another $100 of Sprint credit on top of the discount on the phone. The $100 will apply to the user's account, which should cover at least one month of service.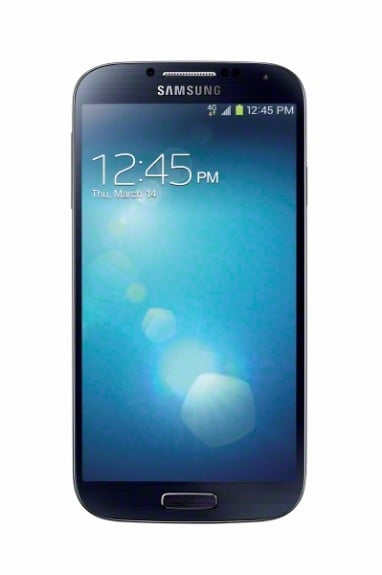 Sprint will carry both the White Frost and Black Mist color options of the Galaxy S4.
In addition to Sprint, T-Mobile confirmed that it will start carrying the Samsung Galaxy S4 on April 24. The date was already known for the carrier. Today's announcement comes with a price, however. The Samsung Galaxy S4 will cost $149 on a T-Mobile Simple Choice Plan.
T-Mobile Simple Choice Plans start at $50 a month and users will have to pay additional fees per month to pay off the price of the phone (unless they pay full retail at first). There's no details on how much users will have to pay over time, but for the iPhone 5 T-Mobile charges $20 a month for 20 months. The Galaxy S4 plans are likely similar.
The Samsung Galaxy S4 will come to seven U.S. carriers in the next few weeks. AT&T recently announced the phone will come to its network on April 30. With Today's Sprint and T-Mobile announcements Verizon is the only carrier that hasn't announced a release date for the smartphone yet.
The Samsung Galaxy S4 is available in 16GB, 32GB and 64GB sizes, it is not clear which size Sprint and T-Mobile are selling at the prices mentioned above.
The Galaxy S4 features a 5-inch 1080p display, a 13MP camera and Android 4.2.2. Jelly Bean. It also includes a number of unique software features such as the ability to use both cameras at the same time, Group Play and eye scrolling.

As an Amazon Associate I earn from qualifying purchases.