Galaxy S5 Android 5.0 Lollipop Release Date Narrows
A carrier that recently announced that its Samsung Galaxy S5 Android 5.0 Lollipop release is "coming soon" has narrowed down its Galaxy S5 Lollipop release giving Galaxy S5 users on that carrier, and perhaps an entire nation, insight into one of the biggest software releases of the year.
Back in December, Samsung started rolling out the Galaxy S5 Android 5.0 Lollipop update for the first time. The initial roll out consisted of a few different devices in just a few regions around the world. Over time, the Samsung Galaxy S5 Lollipop release has spread to several new devices in a number of different regions including the United States.
Samsung's expected to make a strong push in the weeks ahead. Carriers continue to confirm Galaxy S5 Lollipop release details ahead of time and today, we've discovered an update release window for one Canadian variant.
A few days ago, Rogers Canada noted that its Galaxy S5 Android 5.0 Lollipop update would be "coming soon." The carrier recently narrowed the release to one of two months, February or March, in an update to its software upgrade page. The carrier does not outline a specific Samsung Galaxy S5 Lollipop release date and it's quick to note that while it makes sure that these dates are as accurate as possible, there's always a chance that things could change.
This timing is important not just for Galaxy S5 users on Rogers Canada but for all Galaxy S5 users in Canada. In the past, we've seen Samsung Canada and its carrier partners push out their updates in close proximity to one another, sometimes on the same day. So while Rogers' information doesn't confirm a release window for users on a carrier like Bell, it does help to put things into perspective. At the very least, it's a sign that Canadian carriers are working with Samsung behind the scenes.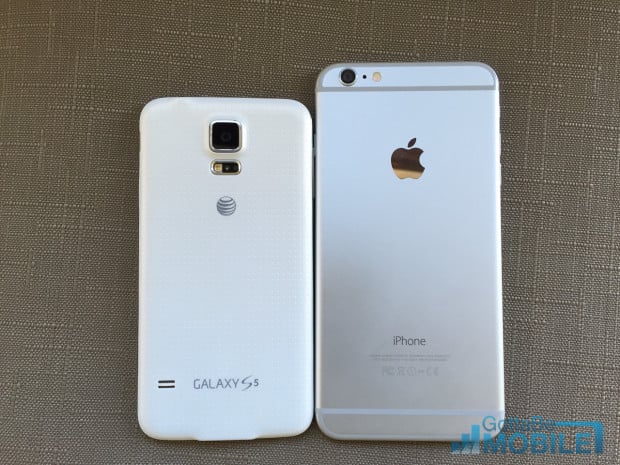 Rogers also confirms Android 5.0 Lollipop updates for the Galaxy S5 Active and the Galaxy Note 4 though release dates for those software updates are listed as "TBD" or "To Be Determined." Rogers, like many international carriers, updates its Android upgrade page quite often so we should see those "TBD" listings turn into release windows in the days and weeks ahead.
These new Galaxy S5 Lollipop release details come on the heels of a release in another country in North America. The Galaxy S5 Lollipop update is now available in the United States though the software remains limited to the Sprint and Verizon versions of the Samsung Galaxy S5. It's still not clear when AT&T, U.S. Cellular and T-Mobile plan to roll their updates out though major U.S. carriers typically cluster releases within a few weeks of each other.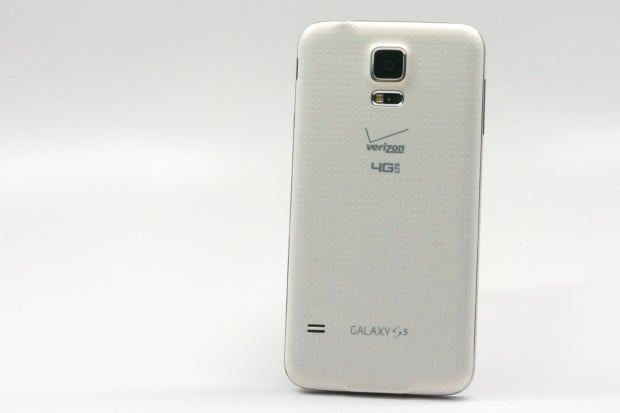 The Samsung Galaxy S5 Android 5.0 Lollipop update is just one of several currently available for Galaxy devices. Samsung's currently rolling out Android 5.0 upgrades to the Galaxy S4 and the Galaxy Note 3 though those updates are far more limited than the Samsung Galaxy S5's. The Galaxy S4 Android 5.0 update only recently started picking up steam. It, like the Galaxy Note 3 Lollipop update, is expected to move out at a faster pace in the weeks ahead.
We're also expecting a number of other Galaxy Android 5.0 Lollipop updates to start rolling out in the first half of the year. Samsung's confirmed "early 2015" upgrades for the Samsung Galaxy Note 4 and the Samsung Galaxy S5 LTE-A. The Galaxy Note 4 Lollipop update appears to be imminent though Samsung still hasn't confirmed any specific timing.
French carrier SFR says that it will start rolling the Galaxy Note 4 Lollipop update out in February. SFR and Rogers are among a select number of carriers that have chosen to relay Android 5.0 Lollipop release details early.
Samsung is also expected to roll out Android 5.0 Lollipop updates to the Galaxy S5 mini, Galaxy S5 Active Galaxy Note Edge, Galaxy Alpha, and the aging Samsung Galaxy Note 2. It's not clear when any of those updates might roll out though it's safe to assume that they will start pushing after Samsung gets its flagship Android 5.0 Lollipop updates pushing en masse.