Samsung Galaxy S5 Camera Set to Take Center Stage
While the Samsung Galaxy S5 won't arrive until early 2014, we've already received countless details regarding what to expect from the new flagship smartphone, and one important aspect that will probably take center stage is the camera.
There's been talk of super HD displays, industrial designs with brushed aluminum or metal for the chassis, and of course 64-bit quad or 8-core processors, but one area that Samsung is aiming to make huge improvements on is the camera, starting with the Galaxy S5. Rumors say it will be a 16 megapixel sensor, and more news today confirms that Samsung's biggest focus moving forward is smartphone cameras and optics.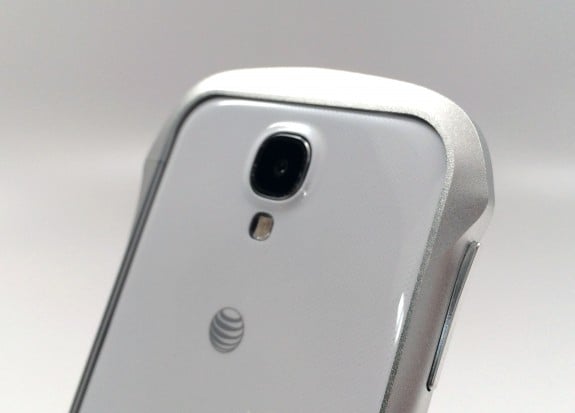 This week multiple sources including ETNews confirmed that Samsung's Imaging and camera division will be merged into the mobile department. Rather than focus solely on cameras, or even Galaxy Cameras, the two teams will combine to offer the best camera experience to date, all starting with smartphones. They're the future, as we already know, and the on-board cameras keep getting better and better, and Samsung wants to lead the charge.
Nokia has the Lumia line and even a 41 megapixel cameraphone, and Samsung doesn't want to sit back and watch this all happen. LG's recent G2 is the first smartphone with a 13 megapixel camera featuring Optical Image Stabilization, which is excellent, and we're expecting many of these types of features to roll into the Galaxy S5 and beyond. The company confirming the camera and mobile divisions will merge a confirmation of exactly that.
The goal is to "integrate the technical know-how of the two business divisions" which will help create the best smartphones cameras, which will help differentiate Samsung from the rest of the mobile market. Whether that be Apple, Sony, and even LG. HTC has the UltraPixel camera, Motorola now has the ClearPixel sensor, and Samsung's just sitting back, but not anymore.
Read: Samsung Galaxy S5 Display Could Feature Big Upgrade
It isn't all about smartphone either. While they want to offer the best camera on a smartphone, they also will use the power from the mobile division on the camera market. "We will transplant the brand, sales networks, software competency and manufacturing competitiveness of the Wireless Business Division into the Camera Business Division." — said Samsung.
Samsung's launched several cameras as of late running Android, and even the Galaxy S4 Zoom with a 16 megapixel camera attached to the back, so this certainly isn't a surprise. Seeing them blend both divisions into one seems like a great move, and should benefit its camera business and help progress in the mobile sector.
With all that being said, the Samsung Galaxy S5 is shaping up to be one of the best smartphones to date and will surely be an impressive smartphone, and the device to beat in 2014. The 16 megapixel ISOCELL camera technology will be combined with a 2560 x 1440 resolution of unknown size, possibly an all-new aluminum or metal design, Samsung's 64-bit processor running Android 4.4 KitKat, and we're still hearing the new device could come equipped with a fingerprint sensor like the iPhone 5S and HTC One Max.

As an Amazon Associate I earn from qualifying purchases.