Samsung Galaxy S5 Deals Deliver Big Savings on Release Weekend
Today is the official global release date for the Samsung Galaxy S5 when shoppers can head into nearby retail stores and carriers shops, or pick up Samsung's "Next Big Thing" online from a variety of sources. If you're looking for a Galaxy S5 deal, we have you covered.
For consumers in the United States there's a wide array of different places to pickup the new smartphone. Whether that be from carriers, Best Buy, Walmart, or even online with Amazon and other services. However, before you get started we have all the details you need to know, where to get it, and a round-up of the best deals available today.
Read: Galaxy S5 Release Date: 11 Places to Buy the Galaxy S5
Normally buying a smartphone during the first week of release you can expect to pay full price, or the usual $199 with a new 2-year contract agreement from US carriers. However, Samsung's Galaxy S5 is being offered from multiple outlets at a discount, with promotions, and other incentives to get consumers on board.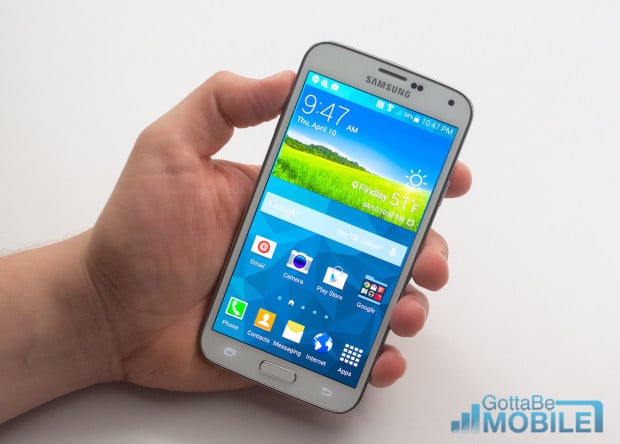 The Samsung Galaxy S5 is available on all five major US carriers at launch, and we expect others on board in the coming months. If you want to buy the Galaxy S5 today you can from Verizon, T-Mobile, AT&T, Sprint or US Cellular.
Before prospective buyers walk into a nearby AT&T or Verizon store and sign away a 2-year agreement and grab it for $199, you may want to consider tons of other options and Galaxy S5 deals available as of today. One in particular is the Verizon Wireless Buy One, Get One Free. As long as you buy one Galaxy S5 for $199 with a new 2-year contract, if a friend or significant other signs a 2-year plan too, they'll get one free. This is one of the best deals around, and you can even split the cost and pay $99 each. Below are a few great deals worth hearing about before you make your decision.
Read: 50 Galaxy S5 Tips, Tricks & Hidden Features
In our link above we went over everywhere you can buy the new phone, and below is a list of some awesome deals you'll need to know about.
Galaxy S5 Deals
Everyone seems to be getting in on the "Galaxy S5 deals" in an attempt to lure additional customers, new contracts, or just consumers walking through their stores. Whether that be Verizon, AT&T, Target, Walmart, Costco and tons of other outlets. Amazon even had a $99 deal that only lasted a few hours, but you get the idea.
Verizon BOGO
Like we mentioned above, Verizon is offering an excellent Buy one get one free deal for the Galaxy S5, and even the new HTC One M8. As long as both owners sign a new 2-year contract agreement, one of the devices is absolutely free. Friends can split the cost, pay $99 a piece, and essentially get two Samsung Galaxy S5 phones from Verizon Wireless for just $199 with new 2-year contracts. ($199 after $50 mail-in-rebate.)
Walmart for $168
Since Walmart is everywhere, you knew they'd have a deal to get customers in the door. Just as expected the Galaxy S5 from Walmart is $168.88 with a new 2-year agreement. However, users will need to note this deal only applies to Verizon or AT&T customers, and is valid in-store only. Head to your local Walmart and grab one today for over $30 less than carriers are asking.
Sam's Club for $164
Sam's Club may not be as popular as Walmart and just like Costco you need a membership, but if you're a Sam's Club member you may want to head in and get the Galaxy S5 from them instead. They're specifically targeting Walmart by offering it for less, and announced the Galaxy S5 can be found in-stores only for just $164. Making it one of the better deals around.
There's no details on the Galaxy S5 online from Sam's Club, and this is in-stores only. We're not sure if this is carrier exclusive like Walmart, so head into a nearby location. Sam's Club also has a trade-in deal, as well as partnership with SquareTrade offering a protection plan and next-day replacements.
Samsung Galaxy S5 Unboxing
Sprint Free Galaxy Tab 3 7-inch
We're not going to include any carriers in this round-up, because they aren't really deals. AT&T, T-Mobile, and Sprint are offering $0 down (with 12 or 24 monthly payment) options. Getting users the smartphone for free out of the door, but you'll still pay $650 or so after the 2 years of payments.
Sprint does have a free Samsung Galaxy Tab 3 7-inch for all Galaxy S5 buyers on a Framily plan though. It isn't the best tablet around, and certainly isn't an iPad Mini, but free is free.
Target
Of course nearly everyone will be offering those traditional "trade-in" deals. Wanting your old Galaxy S III or iPhone 4, which will then give you money off of the Galaxy S5. Target is promising $100 for any smartphone they allow, which is most phones that aren't too old, or most iPhones, making the Galaxy S5 just $99.
RadioShack
Just like Target, RadioShack will be offering the Galaxy S5 for the same $199 price on a 2-year contract as almost everyone else, but of course they'll also be doing the trade-in promotion. For smaller stores this is a growing trend, and RadioShack is one of many that will take your old Galaxy S3, Galaxy S4, Note II, or even that HTC One from last year and give you cash-back towards your shiny new Samsung Galaxy S5. Head into a nearby store for more details.
US Cellular $50 Google Play Gift Card
While the site doesn't specifically mention it, we've been told US Cellular is offering a $50 Google Play gift card with the purchase of the Galaxy S5 and a 2-year contract for $199. Use that for games, apps, movies, or even Google Music. This should still be available, but make sure you check first before assuming it will still be offered. This could be exclusive to stores too, but check online for more details.
Costco Deal and Accessories
As usual, Costco is offering the Samsung Galaxy S5 for a small discount ($10) off, but the better aspect of buying from their warehouse is the accessories pack. Like we've seen with countless phones at Costco users will get a charger, screen cover, or some sort of neat accessories pack usually worth $50 or so absolutely free. Of course the phone is still $189 with a 2-year agreement.
Best Buy 20% off Accessories
Best Buy was offering $10 gift cards for those who pre-order, but that's over now the device is readily available in stores. However, Best Buy still has an excellent online option where users who buy a new phone (and sign a contract with AT&T, Verizon, or Sprint) also get 20% off select accessories. Not $20, but 20%. Meaning if you buy the Galaxy S5 you can get a pretty nice discount on a $200 pair of Bose Headphones, or even a speaker dock like the Beats Pill.
Ebay for $629
Last but not least, another eBay Daily deal is going on presumably for today only offering the Samsung Galaxy S5 completely unlocked (carrier free) for only $629. Most carriers are asking $199 with a 2-year contract, or $649 outright. Meaning this is a slight discount for those who want to purchase the Galaxy S5 without signing a contract. Don't buy outright from Best Buy, they add a $100 for no reason, and want $749.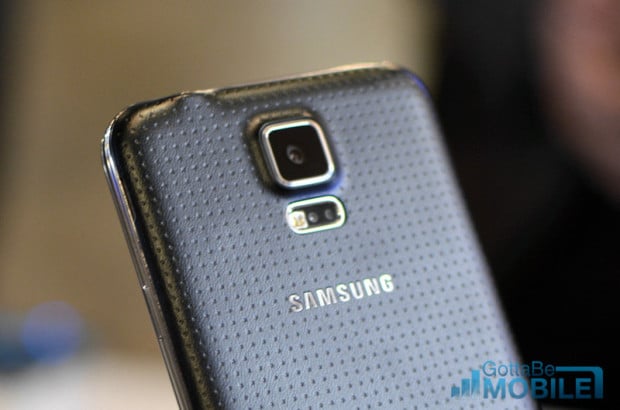 The Samsung Galaxy S5 is an excellent smartphone full of new features, a great camera, and is water resistant to boot. If you're still interested in protecting that new phone you buy with the links above, check out our Best Samsung Galaxy S5 Cases.
These are a few of the most important and best deals for the Samsung Galaxy S5 we've found so far, and check back as we'll be adding more as they arrive.

As an Amazon Associate I earn from qualifying purchases.