Galaxy S5, iPhone 5s Deal Cuts Prices Amidst iPhone 6 Rumors
With Samsung Galaxy S5 Prime, Galaxy Note 4 and iPhone 6 rumors swirling, Verizon has put smartphone shoppers in a tough spot. In honor of Mother's Day, the carrier is offering an iPhone 5s deal, a Samsung Galaxy S5 deal and a Samsung Galaxy Note 3 that might be too good for some consumers to pass up.
As we inch deeper into 2014, we're starting to hear a lot of chatter about upcoming smartphones. Rumors suggest that Apple is planning an iPhone 6 for later this year complete with a new design and bigger screen. They also suggest that Samsung may be planning to release a Galaxy S5 "Prime" or a high end version of the model that currently sits on shelves.
Unfortunately, carriers and retailers in the U.S. aren't making things easy on those that are tempted by the likes of the iPhone 6 and Samsung Galaxy S5 Prime.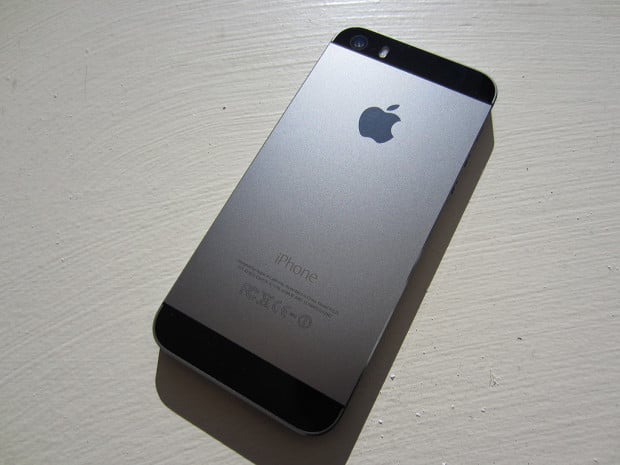 The iPhone 6 and Samsung Galaxy S5 Prime may not be on shelves but there isn't a shortage of top notch devices. Devices like the iPhone 5s, Samsung Galaxy S5 and HTC One M8 are calling out to consumers. And while these devices are typically some of the most expensive, we've seen a number of deals emerge as rumors swirl.
Starting today, Verizon is hosting deals on the iPhone 5s, Samsung Galaxy S5, HTC One M8, and the Samsung Galaxy Note 3 to celebrate Mother's Day. While deals on Android smartphone are common, iPhone 5 deals are extremely rare so this is a sale that smartphone shoppers are going to want to key in on.
Verizon's iPhone 5s deal chops the price in half and knocks it down to $99.99 on-contract. The carrier also knocks $100 off the prices of the Samsung Galaxy S5, HTC One M8 and the Samsung Galaxy Note 3. What this means is that the Galaxy S5 price is currently $99.99 on contract, the HTC One M8 price is $99.99 on-contract, and the Samsung Galaxy Note 3 price is now $199.99 on-contract.
Of course, Verizon's price cuts aren't permanent, they're temporary. The deal is going to last through May 12th which means that those in the hunt are going to need to decide within the next two weeks. For many, this is going to be a tall order given how many rumors are swirling around.
Rumors suggest that the iPhone 5s will be getting replaced by a new iPhone 6 later on this year. While the iPhone 6 release may not come until the fall, the device is expected to be loaded up with new features including a larger, higher resolution display. iPhone 6 rumors peg the display at 4.7-inches and assert that Apple could be working on a larger 5.5-inch iPhone to pair with it.
Apple's new iPhone is expected to be thinner than the iPhone 5s, sport an improved camera and processor, and potentially offer users a sapphire display for better protection. All of those could be incorporated into a brand new design that several mockups have seemingly teased ahead of time.
Those looking into the Galaxy S5 not only have to contend with rumors of a larger iPhone 6 but also whispers about a brand new Galaxy S5 model that could arrive in the United States later this year.
According to AsiaToday, Samsung is indeed working on a premium version of the Samsung Galaxy S5 and the device could land on shelves sometime in and around the month of June. The site claims that the device in question will feature a QHD display and that the device won't be limited in scope and will arrive to target the premium market in the United States and in Europe. It does not single out any carriers.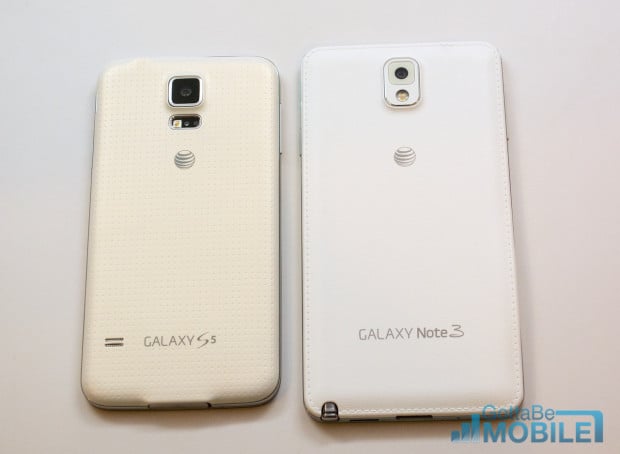 A recent benchmark helped to ignite the rumors and today, the model number shown in that benchmark emerged in a shipping manifest. The SM-G906 is apparently on its way out of Korea for R&D (Research and Development) purposes.
Here is what this "Galaxy S5 Prime" is thought to have on board:
5.2-inch Display with 2560×1440 QHD Resolution
Android 4.4 KitKat
3GB of RAM
16MP Rear Camera/2MP Front Camera
2.5GHz Qualcomm Snapdragon 805 Quad-Core Processor
Nothing is set in stone but buying the Samsung Galaxy S5 right now could potentially lead to buyers remorse for at least some Verizon customers.
Prospective Galaxy Note 3 buyers must also contend with rumors of a Samsung Galaxy Note 4. Rumors suggest that the device will arrive this fall, possibly in September, a deliver a brand new form factor to the market. Galaxy Note 4 rumors are persistent and hint at some major changes including a three-sided display, a new processor, and more.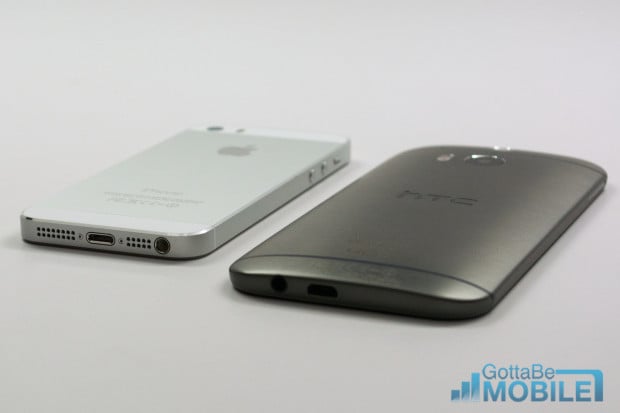 The HTC One M8, HTC's current flagship, is expected to be joined by an HTC One mini 2 later on this year but it's not clear if the company will release another high-end model to replace the current version.
Well known HTC ROM developer and leakster LlabTooFeR offered a cryptic response when asked about a high-end HTC competitor for the rumored Galaxy S5 Prime so it's possible that we could see something emerge later this year.

This article may contain affiliate links. Click here for more details.