Galaxy S5 Launch Date: Early Look at What Not to Expect
As we head into the new year, Samsung Galaxy S5 rumors will continue to swirl, continue to rule out features and continue to build on one another before Samsung announces the eventual successor to the Galaxy S4. A Galaxy S5 launch date has been rumored and is inevitable and here, we take a look at our expectations for the upcoming launch.
While nothing is set in stone, it's clear that Samsung is developing a new Galaxy S smartphone, a smartphone that will replace the current Samsung Galaxy S4 on shelves. The Galaxy S is the backbone of Samsung's success in the mobile world and it's the company's best chance at toppling the iPhone 5s and the 2014 iPhone, rumored to be a big screened iPhone 6.
What's not clear though is what this Samsung Galaxy S5 will entail. Every year, we've seen Samsung make some big time improvements to its Galaxy S. With the Galaxy S3, it was the addition of a sleek new design and a host of TouchWiz software features. With the Galaxy S4, it was another screen size bump, a new 1080p panel, a better processor, a better camera, and more. So any Galaxy S5 will feature upgrades, it's just a matter of figuring out what those upgrades are.
Rumors suggest that they could include a 64-bit processor, 16MP camera sensor, 5-inch display with 2560 x 1440 resolution, Android 4.4 KitKat, and a new design that could either be made out of metal, plastic or both. Of course, we won't officially know until Samsung decides to announce the Galaxy S5 and unfortunately, even that is up in the air at the moment.
Galaxy S5 whispers have converged on the early part of 2014 though we haven't seen any specifics other than one rumor suggesting a reveal at Mobile World Congress in Barcelona at the end of February. With launch date rumors in flux, we felt it appropriate to offer our expectations and analysis on the Galaxy S5 launch and here, we take a look at what we don't expect from the rumored, and likely, Samsung Galaxy S5 launch date.
No U.S. Galaxy S5 Launch Event
Rumors currently point to a Samsung Galaxy S5 launch date taking place at the end of February, at Mobile World Congress 2014. We're skeptical, given that Samsung has shied away from trade shows and given that hosting its own event provides the company with flexibility when it comes to deadlines. It can pick its own venue, locale, and dates.
That said, it could be that Samsung does, at least, return to Europe for the Galaxy S5 launch. The Galaxy S3 was announced in London, the Galaxy S4 in New York City earlier this year, so perhaps it decides that Spain, or some place else will be the host. What we can say, with certainty, is that there will be some kind of U.S. launch event, even if the event takes places in lands far away.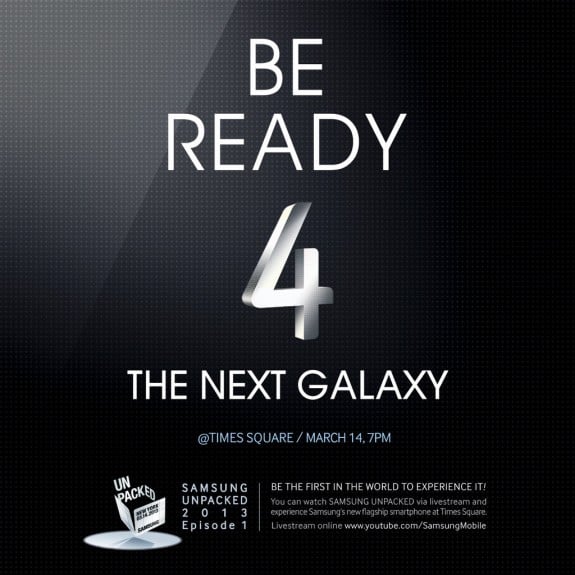 Samsung has put a great focus on the U.S. market and rightfully so. Its a market that boasts millions and millions of smartphone users. By announcing the Galaxy S5 at a European tradeshow, Samsung hampers its ability to tap into the U.S. market and resonate with consumers there. Galaxy S5 rumors will do their part but some kind of launch or announcement in the United States will help immensely.
In the past, we've seen Samsung host satellite launch events and we could certainly see the same thing here. Perhaps, it will allow New Yorkers or residents of another major hub go hands-on with the device as well. That was an excellent gesture by Samsung and one that consumers appreciated.
If the Galaxy S5 launch does take place in the land of Messi, bull rings, and tapas, don't expect Samsung to stay quiet in the United States.
Launch That Isn't Weeks Before Release
Prospective Galaxy S5 buyers should not expect a launch date that is also a release date. Typically, Samsung announces a device about a month or so ahead of the release date so that it can make final arrangements with carriers and its supply chain manufacturers. Don't expect anything different from the Galaxy S5 launch date which, in our mind, will be weeks away from the actual release.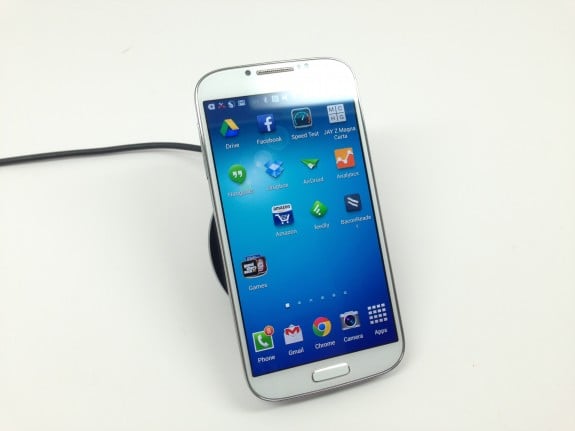 Samsung hasn't been able to mimic Apple's two week time frame between iPhone launch and iPhone release and while it would love to follow that path with the Galaxy S5, we just can't see that happening, especially in the United States where carriers are typically behind the rest of the world. Don't expect a launch date that comes on the same day as the release or just days before it.
Simplicity
Do not expect the Samsung Galaxy S5 launch date to produce a simple event. What we mean by that is this. Apple events tend to be straight forward with executives detailing a select amount of features before publishing them on its website for the world to dig into, Samsung is not known for its brevity. In the hour or so that it has, the company will often dig deep into its features, especially its software. There is a reason for this.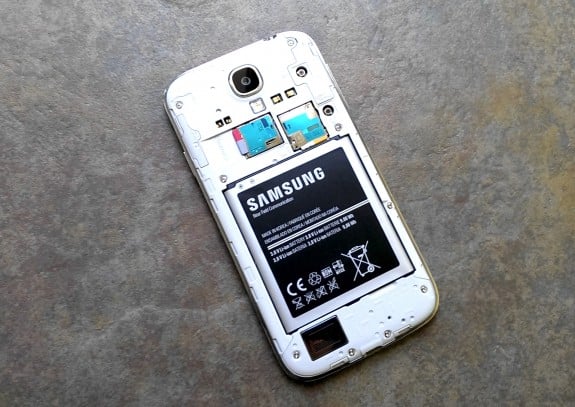 While Apple uses WWDC to detail its iOS updates, Samsung must use its forum to not only detail hardware, but software as well. And unfortunately, it doesn't do a very good job of explaining the features. With the Galaxy S4, it used scenes with Broadway actors to showcase the Galaxy S4's abilities. With the Galaxy Note 3, it used boring, rehearsed executives that seemed as uninterested as the people watching. It's distracting.
Samsung could fix this by keeping things simple, loose and fun. This, however, isn't a company that has shown a willingness to do that. And we don't expect that to change here with the Galaxy S5. Not with big hardware changes rumored, not with software upgrades being likely. Don't expect a Galaxy S5 event to do a better of job of connecting with its customer base.
Samsung Galaxy S5 Alone
Do not expect the Samsung Galaxy S5 to be the only new product announced on stage. It will certainly be the focal point of the event, no doubt, but Samsung also loves to use these big events to debut and promote new products. For instance, when it announced the Galaxy S4, we saw the emergence of new accessories. When the Galaxy Note 3 arrived, we heard about the Galaxy Gear and the Galaxy Tab 2014 Edition. We also heard about Android 4.3 updates for its older Galaxy devices.
While the Galaxy S5 will be the star of the show, there should be some other part to the show. Perhaps, two variants of the Galaxy S5 to compete with the iPhone 5s and iPhone 5c. Maybe some changes to the Galaxy Gear. Perhaps, a new tablet. There is almost always something extra attached to these launch events so don't expect the Galaxy S5 and the Galaxy S5 alone on launch day.

This article may contain affiliate links. Click here for more details.