Samsung Galaxy S5 Mini Leaks to Take on the Moto G
With the Samsung Galaxy S5 now officially confirmed and coming soon, we're starting to look forward to what else the company has in store for 2014.
Following a similar path as previous years, we're now starting to see multiple reports and rumors of a Galaxy S5 Mini. Last month some leaks suggested the phone was real, but today we're getting more confirmation and a full set of specs buyers can expect according to SamMobile. It won't be as impressive as the bigger variant, but here's what we're hearing about the Galaxy S5 Mini.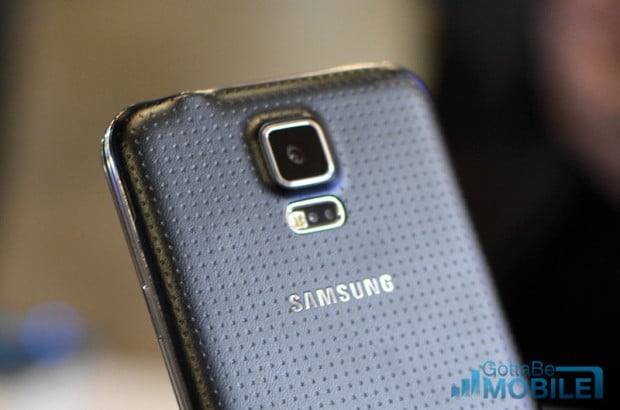 Last year the Galaxy S4 came in Mini, Zoom, and Active variants, and it's likely we'll see a few of the same with the new S5. Earlier today we reported on the Galaxy S5 Zoom, and now it's the Mini models turn.
Rumor has it the Samsung Galaxy S5 Mini will be a mid-range handset likely for emerging markets, but could arrive on a few U.S. carriers, especially small regional offerings. The specs are reportedly confirmed coming in with a 4.5-inch 720p HD display (similar to the popular Moto G) and a 1.2 GHz quad-core processor. Samsung could add an 8 megapixel rear camera, 1.5 GB of RAM, and 16GB of internal storage to the small smartphone.
Read: Samsung Galaxy S5 Hands-on
The leakster also claims the phone will have an Infrared blaster like its bigger brother, a 2,100 mAh battery which should last all day on a device of its size, and be running Android 4.4.2 KitKat. As usual we'll have Samsung's TouchWiz user interface changes, but overall this could be a well-rounded phone for those on a budget.
The Moto G comes equipped with similar specs, and is the company's most successful phone as of late, so Samsung could be aiming to offer something similar. It's worth reporting there's an LG G2 Mini, HTC One (M8) Mini, and a small Sony Xperia Compact all headed to market this year, so the choice for small Android phones will be quite large.
This rumor speculates a June release date, and given we saw a Samsung Galaxy S3 Mini and S4 Mini both arrive a few months after the flagship, we're expecting the same in 2014 from Samsung and the Galaxy S5.

As an Amazon Associate I earn from qualifying purchases.