Samsung Galaxy S5 Mini Reportedly Spotted in New Leak
The Samsung Galaxy S5 revealed back in February is a stunning smartphone set to go on sale early next month, but some consumers may want a similar device in a smaller package.
Just like the generations before it, Samsung could be preparing to also announce and release a Galaxy S5 Mini to take on the smaller screen competition. A Galaxy S III Mini and Galaxy S4 Mini eventually arrived each previous year, and now according to TechnoBuffalo the GalaxyS5 will have a Mini sibling too.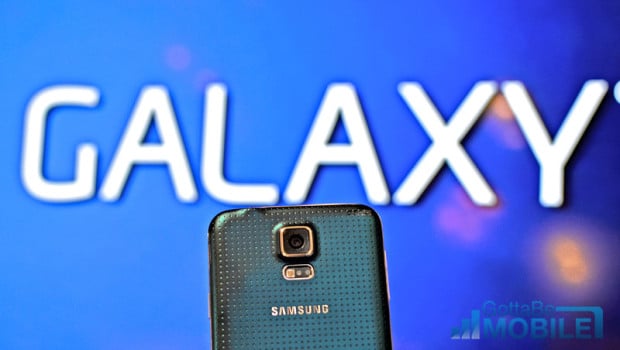 Samsung's Galaxy S5 sports a large 5.1-inch 1080p HD display, quad-core processor with stunning overall specs, but could be too big for some respective buyers or emerging markets. As a result, we could see a Galaxy S5 Mini arrive with a slightly smaller display, specs that aren't as top-tier, but deliver a lower priced quality smartphone.
The Galaxy S III Mini and GS 4 Mini weren't flagship smartphones. The smaller screens also came with lower specs that were sadly considered mid-range at best, and weren't targeted at smaller flagship devices like the Moto X or iPhone 5. However, the new Galaxy S5 Mini could be exactly that.
The device in question is model number SM-G750, spotted on Samsung's own site. The specs reportedly show a device with a 1280 x 720p HD display, powered by a Qualcomm Snapdragon 800 quad-core processor at 2.3 GHz. Meaning this would be a top-end device by standards even in 2014.
Screen size and other critical specs remain unseen, but there is mention of Android 4.3 Jelly Bean included. While we can't say for sure this is a Galaxy S5 Mini, Samsung's offered something similar in previous years and it makes perfect sense. Deliver a 4.5 or 4.7-inch Galaxy S5 Mini with near top-tier specs in a decent package, and Samsung could have a good shot at stealing more sales from Motorola, LG, and Apple.
It's too early to tell just yet, but once more details arrive we'll know just what exactly Samsung has planned with this purported Galaxy S5 Mini smartphone.

As an Amazon Associate I earn from qualifying purchases.