Samsung Galaxy S5 vs. LG G3: 5 Things You Should Know
The Samsung Galaxy S5 is finally official and launching this week across the United States and around the globe, and as a result many potential customers are weighing the many options they have now, and in the future.
The HTC One M8 is already available, and that leaves only a few other major Android releases for 2014, one in particular being the LG G3. Arguably one of the best smartphones of 2013 was the LG G2, and its successor is reportedly coming soon, possibly before the end of the summer.
Read: LG G3: 6 Things We Know So Far
While most of the details and information are only leaks and rumors for now, there's enough evidence from previous release cycles and reports to come up with some possible outcomes. Here we'll go through a few key details regarding both phones, and what prospective buyers can expect.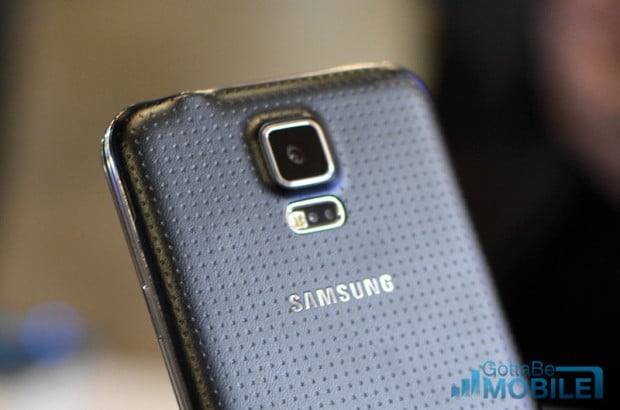 Announced back in February the Samsung Galaxy S5 has a lot of traction and excitement, even if many of the specs we heard early on never made it into the device. So with that, we can't fully trust or believe many of the rumors we've heard from the LG G3, although most are quite likely.
While many consumers will be deciding on a new phone in the coming days or weeks, below we'll go over how the current Galaxy S5 compares to the upcoming LG G3, and if it'll be worth waiting for.
Design
The Samsung Galaxy S5 had a lot of expectations of an aluminum design, front facing speakers, QHD display, and more than never came to fruition. That being said, the Galaxy S5 design still has plenty going for it. Many of the changes (or lack-thereof) were to add new features. Such as a fingerprint scanner, heart rate monitor, and IP67 dust and water resistant certifications. Rather than change the entire look of the Galaxy brand, we got a familiar face with some new tricks.
While we're still in the rumor and unknown phase of the LG G3, for months we've been hearing they'll one-up Samsung with an aluminum smartphone, and also attack Samsung on all fronts. The latest rumors suggest the same IP67 certification for dust and water resistance, aluminum unibody frame, rather than usual Samsung and LG plastics, and even front facing speakers. Below is a fan-made concept.
Overall the design of the Galaxy S5 is the same thing we've seen for multiple releases, and there's nothing new to attract new customers. The design and look of LG's G3 may be the make it or break it factor, considering they have plenty of room for improvements and to take on the competition.
Release Date
Prospective buyers are likely considering all the options that are available as of today, but chances are there's a few quality options coming sometime this summer. The Galaxy S5 availability starts this week, the HTC One M8 launched last week, and we're even hearing the Moto X+1 is coming sometime this summer as well.
Since we know everything about the Galaxy S5 already, we'll focus on the LG G3 here. Following a similar release pattern is likely, as they've done so year after year. The LG Optimus G arrived in November, the LG G2 hit shelves in late September, and we could see an August release for the LG G3.
However, multiple rumors have already surfaced stating LG won't take that late of an attack in 2014. Instead, we could see a faster delivery with the LG G3 being unveiled in May, and available around the globe around late June. This has been reported more than once, especially from sources outside of the US. This, in an attempt to attract more customers earlier, and before many opt for the Galaxy S5 or a new iPhone. We can't say for sure, but are expecting a release date ahead of September.
Specs
One of the many reasons LG has a later release date than HTC or Samsung is based on the technology available. The LG G2 was the first Snapdragon 800 quad-core smartphone in the US, and LG times release dates with new technology. Meaning the LG G3 will have better hardware across the board than the Galaxy S5, although specs aren't everything.
What we do know, is both phones are at the top of the charts and will be extremely fast for years to come. Performance won't be an issue, especially if rumors of the Snapdragon 805 quad-core in the LG G3 with 3GB of RAM are accurate. Here's the breakdown.
Samsung Galaxy S5
5.1-inch 1920 x 1080p HD AMOLED display
2.5 GHz Quad-core Snapdragon 801 with 2GB of RAM
16GB internal storage (Micro-SD expansion)
16 Megapixel camera and 2MP front shooter
Android 4.4.2 KitKat with a new TouchWiz
USB 3.0, infrared port for remote
IP67 dust and water resistant
Fingerprint and heart rate sensors
2.800 mAh battery
LG G3 (Rumored)
5.3-inch 2560 x 1440 2k QHD display
2.5 GHz Quad-core Snapdragon 805 with 3GB of RAM
32GB internal storage (Micro-SD rumored)
16 Megapixel camera with OIS, 2MP front
Android 4.4.2 KitKat, or latest
Aluminum unibody design, front or bottom stereo speakers, IR port
IP67 dust and water resistant
3,300 mAh battery (wireless charging)
Again the LG G3 isn't a confirmed device, but given previous releases and rumors the level of information above could be quite accurate. Simply because of how they've issued upgrades in the past, and the technology that's available today. We could see a curved AMOLED display like the LG G Flex, but that's doubtful with such a new and impressive 2K 2560 x 1440 resolution screen we're expecting from the G3.
If most of these rumors turn out to be facts, the LG G3 could be the best smartphone of the summer, not to mention for all of 2014.
Software
One area of concern however, is with the software LG may or may not deliver with the LG G3. The company hasn't been the best when it comes to Android updates, even to flagship phones, but that's slowly been changing and improving as of late. The LG G2 launched with Android 4.2 Jelly Bean, even with 4.3 out for months, and Android 4.4 KitKat was announced just weeks after it went on sale. That being said, they didn't update the device to Android 4.4 KitKat until just last month, and many owners are in fact still waiting for that upgrade.
So while this is a concern, LG has been steadily improving on the software side of things, and we all know the hardware and camera will be stellar. Below is a quick video showing off many of the additional feature users can expect from LG's software on the G3, even though it's on the LG G2 from last year.
Both the LG G3 and Galaxy S5 will likely have Android 4.4.2 KitKat for the foreseeable future, unless Google drops the recently rumored Android 4.4.3 KitKat update before it launches. We already know what to expect from Samsung and the Galaxy S5, and below is a hands-on of the new phone from the launch event back in February. These both show what most users can expect from a software side of things between the Galaxy S5 and the LG G3.
The Galaxy S5 marks the biggest change to Samsung's custom Android skin, called TouchWiz, since the early days. They've made massive changes to the entire look and feel, everything is flat and very simple, but the changes make it much further from stock than ever before. If you like a more stock vanilla Android experience the way Google designs it, the LG G3 may be the better bet.
We're expecting stock Google Play editions from at least Samsung, and likely LG, but that's another story altogether. Samsung is probably better for software updates, but that gap is getting smaller and smaller as LG continues to improve. 2014 may be the best year yet for LG.
Price
The final detail that many prospective buyers will likely be taking into consideration is the price tag. Smartphones aren't cheap, and as a result we'll be looking for deals. The Galaxy S5 is currently listed at $199 for the 16GB model with a new 2-year contract, as expected. There's no signs of the 32GB model yet, but reports have LG's base model being 32GB, with no low 16GB version. That means we'll more than likely receive a 32GB LG G3 for the same $199 price on a 2-year contract.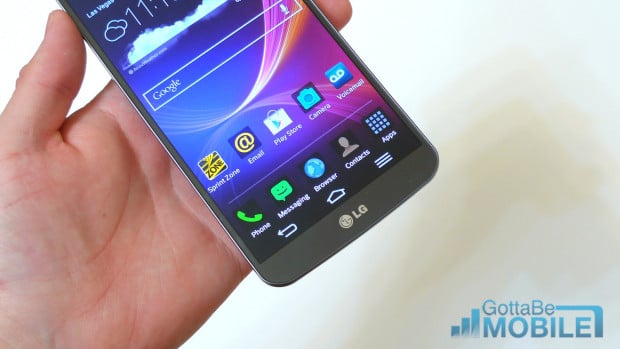 However, carriers lately are offering monthly payment plans for as low as $25 a month for 24 months for many customers, so the cost could be less of an issue for some. That said, price is still something worth considering.
Final Thoughts
Overall the LG G3 is possibly the most promising Android smartphone for 2014, and has the potential to really stir up both Samsung and HTC's plans moving forward. With time to perfect the device and beat the competition, this summers release of the LG G3 should be a big one.
LG is improving with each smartphone release, and the G3 should be the best smartphone they've released thus far, and a perfect choice for consumers. Is it worth waiting to hear and learn a few more details? That's up to buyers, but we have a feeling it'll be worth the wait.

As an Amazon Associate I earn from qualifying purchases.