Samsung Galaxy S5 Wireless Charging Kit on Sale Ahead of Release
The Samsung Galaxy S5 launch date is fast approaching, and later this week millions of consumers will be able to head into their local carrier of choice and get the new smartphone.
This weekend though, ahead of the release, Samsung added tons of accessories to its online store for the brand new Galaxy S5, one of which is a pre-order for the wireless charging back. They have replacement battery options, official Samsung cases and more, but many will likely be interested in the wireless charging replacement battery door.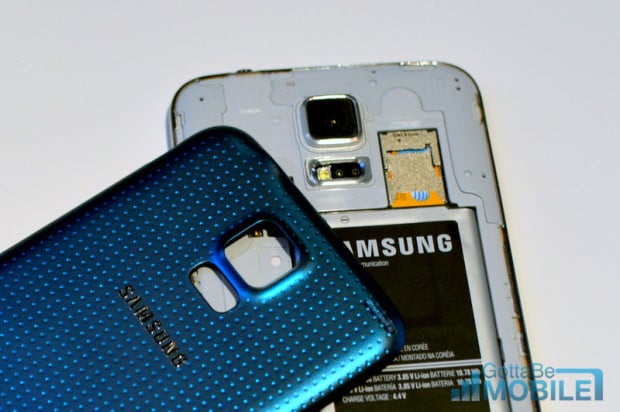 Just like the Galaxy S4 last year, Samsung didn't opt to have wireless charging as a standard feature built-in. Instead, users can buy a new battery door for $29 that has the wireless charging plate included, one which adds a few millimeters of thickness to the smartphone.
Buyers will be happy to know the Samsung Galaxy S5 wireless charging kit doesn't compromise one of the smartphones other most important features, being water resistant. The Galaxy S5 wireless charging kit still offers the same IP67 dust and water resistant lining inside for optimal protection.
Read: Samsung Galaxy S5 Release: 10 Things to Expect
Currently Samsung has both a black and white option, with no signs of the impressive blue Galaxy S5 we saw back in February. If you don't already have a Qi-compatible wireless charging dock, Samsung has those as well for $60.
For those who are new to wireless charging, Samsung has this feature built-in and ready to go for potential users, but keeps the cost and size of the device down by doing away with the wireless charging plate shown above in the stock Galaxy S5 battery cover door. As a result, the phone is thinner, and priced lower. The small $29 fee for a new battery door will get your Galaxy S5 ready for wireless charging. Letting you drop it on a dock and go.
In the future, possibly with the Galaxy S6 this could come as a standard feature, but for now users will have to buy the additional option if wireless charging is a feature they'd like to use. They're listed out of stock, but get a pre-order in now and they'll be ready soon as Samsung prepares the Galaxy S5 for its launch on April 11th.

As an Amazon Associate I earn from qualifying purchases.