Samsung Galaxy S6 Warranty: What You Need to Know
You can buy a Samsung Galaxy S6 warranty or Galaxy S6 Edge warranty direct from Samsung that delivers coverage for water damage, broken screens and extends your manufacturer warranty for another year.
For many users this is a better option than paying $10 or more per month for a Galaxy S6 warranty from a cell phone carrier. This is very similar to AppleCare+ for the iPhone in that you deal direct with the company that makes the phone and you can get replacements fast or repairs using official parts.
Read: Galaxy S6 Settings to Change
Although the Samsung Protection Plus Mobile Elite service isn't new, the company just started offering the Galaxy S6 Edge and Galaxy S6 warranty option. You'll need to buy it separate from your Galaxy S6 and you need to buy it soon after you get your new phone.
What is Samsung Protection Plus Mobile Elite?
This mouthful of a name is what Samsung calls the Galaxy S6 warranty. This includes a two-year warranty on the Galaxy S6 or Galaxy S6 Edge that covers accidents and other failures.
Samsung Protection Plus Mobile Elite for the Galaxy S6 or Galaxy S6 Edge is available in the U.S. and it is in addition to the standard one year manufacturer's warranty that Samsung includes. With this added protection users get coverage for accidental damage from drops and exposure to water.
What Does the Galaxy S6 Warranty Cover?
When you buy this Galaxy S6 warranty from Samsung you get coverage for a variety of problems. but it does not cover everything. While you do get affordable replacements or repairs for accidental damage there is no coverage for a lost or stolen Galaxy S6 or Galaxy S6 edge.
Coverage for accidental damage from handling – drops, spills and/or cracked screens (Deductible applies)

Coverage for electrical and mechanical failures (Deductible applies)

Advanced exchange – replacement within two (2) business days or less

24/7/364 customer support (closed Christmas Day)

Up to three (3) claims allowed during coverage period

Certified repair utilizing Samsung genuine parts
You can call Samsung for support almost any day of the year and replacements arrive within two business days, or faster. You do need to return the damaged device within 21 days of getting the replacement.
You can only make three claims in a 24 month period and any time you make an accidental damage claim you need to pay a $75 deductible. This is in addition to the cost of the plan that you buy.
Samsung states that the warranty does not cover the battery, back cover or charger. At this time it is unclear if that needs updated to reflect the Galaxy S6 and Galaxy S6 Edge design that includes a non-removable back or battery.
How Do I Buy the Galaxy S6 Warranty?
The Galaxy S6 warranty is $99 and the Galaxy S6 Edge is $129. The accidental deductible charge is the same for each device. You must buy the plan within 30 days of buying your Galaxy S6 and the coverage does not start until 15 days after you purchase the coverage.
You must buy this Galaxy S6 warranty option from Samsung. Buy the Samsung Protection Plus Mobile Elite for the Galaxy S6 for $99 and the Samsung Protection Plus Mobile Elite for the Galaxy S6 Edge for $129 on Samsung.com.
If you want an alternative, you should check out the SquareTrade Galaxy S6 warranty that starts at $8 a month or $99 up front.
9 Exciting Galaxy S6 Cases
OtterBox Galaxy S6 Cases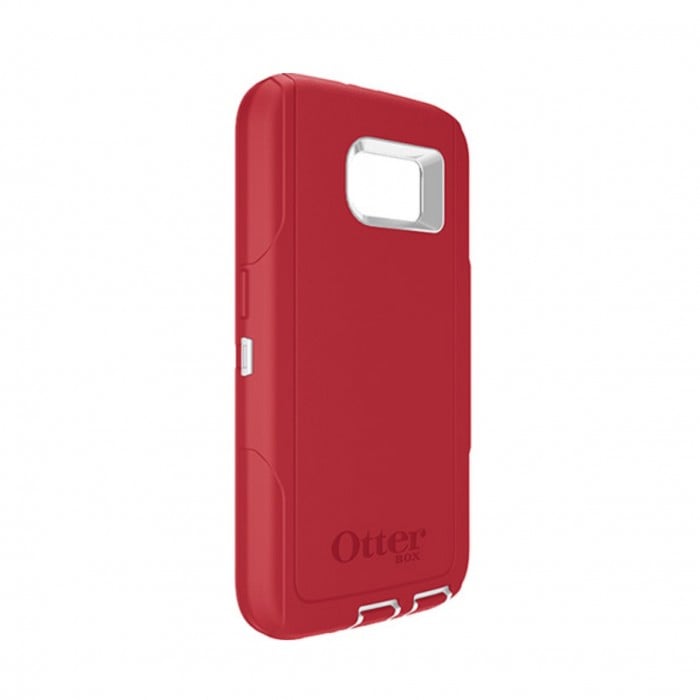 Users that need a lot of protection should check out the Galaxy S6 OtterBox cases including the Defender and Commuter series that offer a lot of protection for the device.
OtterBox Defender Galaxy S6 cases come in seven colors for the shell and seven for the cover, allowing users to combine to get the color scheme they want. The case is $49.95 and there are higher-priced options with RealTree camo and with sports teams on the back. This case includes a screen protector and port covers to keep dust out of the ports. OtterBox Defender Review.
The OtterBox Galaxy S6 Commuter case is slimmer with less protection, but a more pocketable size that appeals to many users. The dual-layer protection can absorb drops and it includes a stick on-screen protector. This case is $34.95 with the same variety of color options. OtterBox Commuter Review.

As an Amazon Associate I earn from qualifying purchases.