Samsung Galaxy S7 Edge Review
The new Samsung Galaxy S7 Edge is by far the best Galaxy smartphone to date. It was released on March 11th but could already be the phone of the year. It's that good.
While the Galaxy S7 Edge has a very similar design as last year's, with many of the same compromises, Samsung packed in enough features to make it their most complete, durable and capable smartphone ever. It delivers several features the iPhone and other Android competition can't, like IP68 dust and water resistance, a micro-SD card and a beautiful perfectly sized 5.5-inch Quad-HD display. Combine that with a blazing fast 12 Dual Pixel camera and it's easy to see why it earned a GottaBeMobile Editors' Choice Award.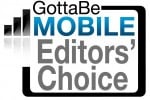 The crisp and bright 5.5-inch Quad-HD display compliments the improved all aluminum and glass design. It's nearly waterproof, runs the latest Android 6.0.1 Marshmallow software and has the biggest battery we've seen from Samsung while still being sleek and easy to hold. This is a great phone I can instantly recommend to friends or family.
Samsung sent over a Galaxy S7 Edge to review, an AT&T model priced at $794 or $26.50 a month for 30 months. It's an expensive purchase but has more than enough features to make it worth considering. I've been enjoying it for over two weeks alongside the Galaxy Note 5 and Nexus 6P, and have come to love its slightly smaller size. Not too big, but not too small. We'll be focusing on the 5.5-inch display and Edge features, the waterproof design and the fast new camera.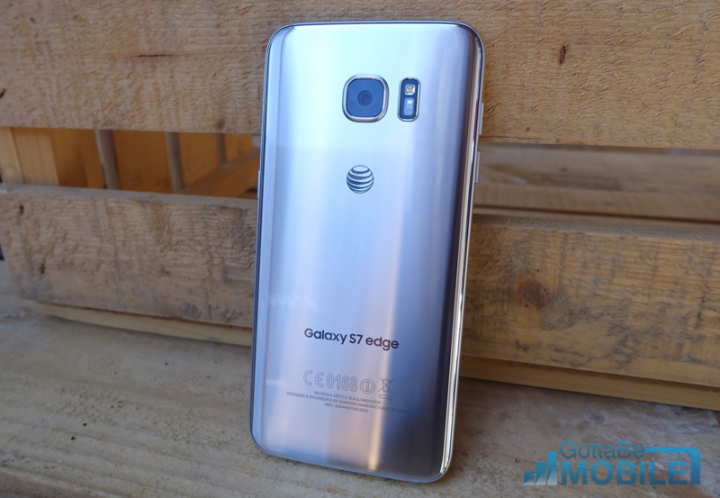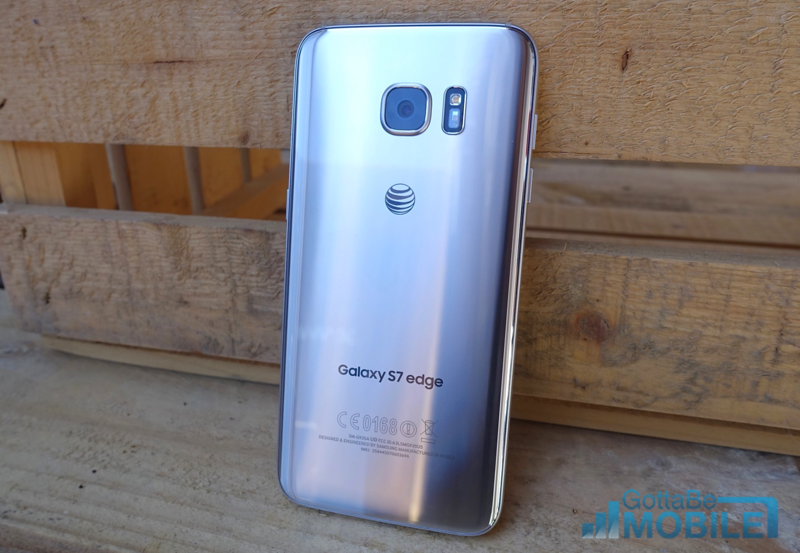 With devices like the Galaxy Note 5 or Nexus 6P last year, there was no getting around how big they were. And the Galaxy S6 this replaced was too small for some, which is why the Galaxy S7 Edge with a 5.5-inch screen is the perfect middle ground for many, myself included.
Samsung managed to make improvements across the board, add a huge battery and return many features previous users loved, all in a phone smaller and more powerful than the Note 5. It's easy to use with one hand, yet big enough to still enjoy all it has to offer.
What We Like:
Beautiful and crisp 5.5-inch 2560 x 1440 Quad-HD Display
12 "Dual Pixel" f/1.7 Camera that's great for beginners & advanced enough for photography enthusiasts
IP68 certified dust and water resistant design
Micro-SD slot for storage expansion
Smaller than the Galaxy Note 5, easier to hold and use
Long-lasting huge 3,600 mAh Battery
What We Don't Like:
No removable or replaceable battery
Poor bottom-facing speaker
Fingerprint magnet
No USB Type-C Port or Faster QC 3.0 charging speeds
Bottom Line: Those who passed on the Galaxy S6 or Note 5 last year due to no SD slot to expand storage or poor battery life will get all of that and more with the Galaxy S7 Edge. Samsung finally put together a well-rounded premium smartphone with nearly no compromises. The Edge display now has enough features to make it worth using, and the fingerprint scanner is as fast and accurate as ever. The design, camera and screen can't be beat.
This phone has it all, does it all and looks good doing it. Samsung thought of everything. From easy wireless payments with Samsung Pay, fast and wireless charging, durability, usability and long battery life. The battery can't be removed or replaced, but it charges fast and is bigger than ever before.
The only compromises are that the mediocre bottom speaker is easy to cover with a finger while holding the phone and needs time to dry if the phone gets wet.
Galaxy S7 Edge Display
The new Galaxy S7 Edge has the best screen I've ever used or seen. It's bright, crisp, has amazing colors and is simply gorgeous. Samsung improved the AMOLED over last year with the Note 5, which won lots of awards. This year it has higher color contrast and saturation, improved brightness, an extra bright mode for outdoor use and a new "Always-On Display" mode we'll talk about below.
It has better colors and a higher resolution than any iPhone with a Retina Display, as well as higher than many HDTVs. Whether users watch movies, play games, send texts or browse the web everything is beautiful, bright and clear.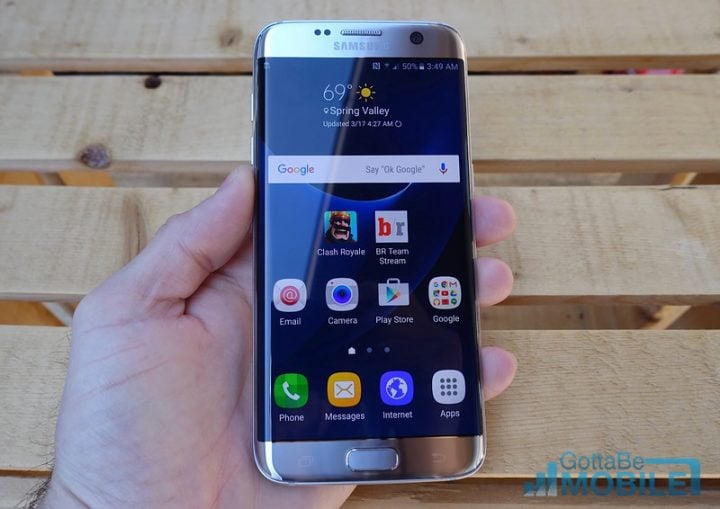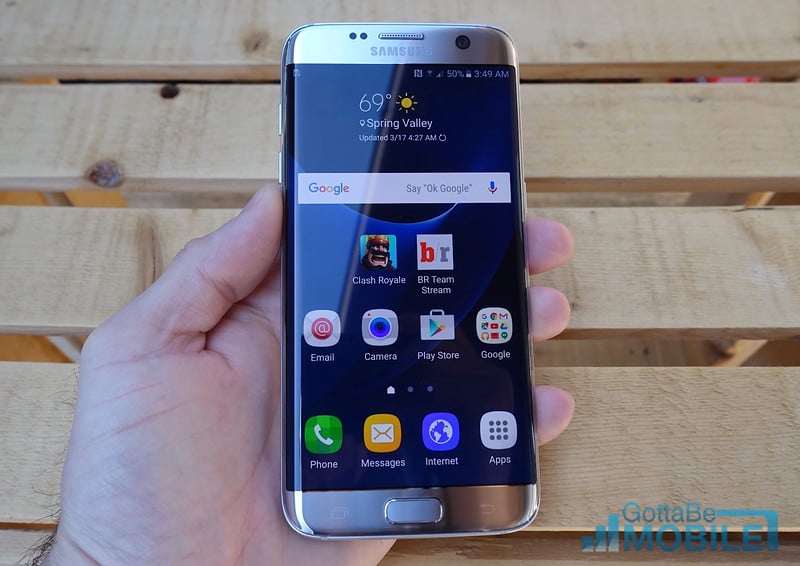 My favorite part of the Galaxy S7 Edge display is the size, not the Edge. The phone is smaller and easier to hold than the massive Note 5, and with a 5.5-inch screen users will hardly miss anything. In fact, it's substantially smaller than Google's Nexus 6P but still has a big enough screen to be considering a phablet. It's a nice middle ground and something users are going to love.
Before I received the Galaxy S7 Edge I was using the Nexus 6P, Note 5 and an iPhone 6s Plus on occasion. The S7 Edge and iPhone 6s Plus have the same size screen, but the Galaxy S7 Edge is much smaller and better in every way. It's impressive how compact yet powerful the phone is while still having this big of a screen. The bezels around the display on the iPhone 6s Plus or Nexus 6P are just massive and make the phones way bigger than they need to be.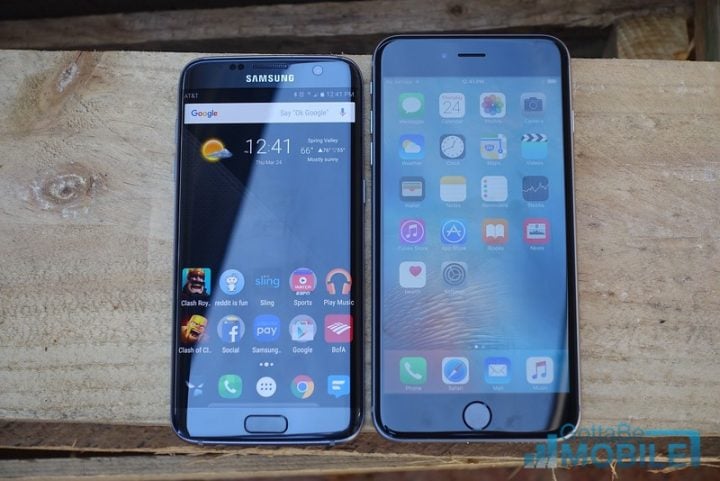 At the end of the day I'm really enjoying the fact that it has the same size or bigger screen than the competition, but is physically smaller and easier to hold. It's not as tall, nor as wide, as most other phones available today in the same size category.
Galaxy S7 Edge Design
Put the Galaxy S7 Edge side-by-side with the Galaxy S6 Edge and, other than the bigger screen, users will barely notice a difference. And that's because it was an award-winning design, so there was no need to change it. There's no cheap plastic or fake leather like older Samsung's, it's all metal and glass. This is both a pro and a con though.
The first thing buyers will notice when they pick it up is just how good it feels. There are no sharp edges, creaks or loose parts. The back is rounded like the Note 5, making it easier to hold and more comfortable, and it doesn't come to a sharp point like the Galaxy S6 Edge from 2015. The aluminum sides have chamfered edges too, which is nice.
This is a premium smartphone made entirely out of metal and covered in Gorilla Glass 4 on the front and back. And while it's nice, feels great, and is well made, it's also a fingerprint magnet and susceptible to cracks or breaking if dropped. The Galaxy S7 Edge is very slippery. We'd recommend buyers put it in a case.
Read: 13 Exciting Galaxy S7 Edge Cases
Like last year Samsung put the power button on the right, the volume rocker on the left and the bottom consists of a 3.5mm headphone jack, a micro-USB charging port (not USB Type-C) and small pinholes for the external speaker and microphone.
The Galaxy S7 Edge is also a little thicker than last year, but you'd never know that by using it. The company added a few millimeters of thickness in order to make it IP68 dust and water resistant up to 5ft for over 30 minutes, added a bigger battery, improved the camera and rounded all four edges on back so it actually feels thinner, but isn't.
Speaking of the camera, it's now only 12 Megapixels, but that isn't a downgrade. It's actually much better than last year while also being thinner, so there isn't that big camera bulge on back. The Galaxy S7 Edge has an excellent design that helped return the micro-SD slot to expand storage, made it more durable, and make it sleek all at the same time. Nearly every box is checked when it comes to what users want from a premium flagship smartphone.
Galaxy S7 Camera
For years Samsung has employed 16 megapixel cameras that took some of the best smartphone photos, but this year is much different. In a surprise turn of events the Galaxy S7 and S7 Edge only have a 12 megapixel camera.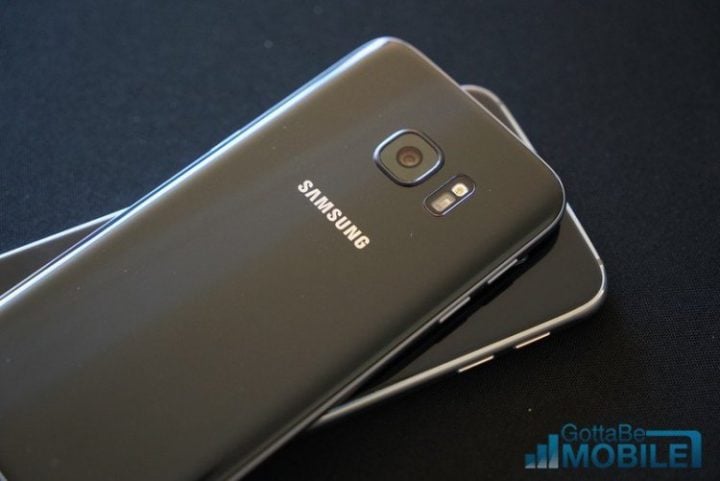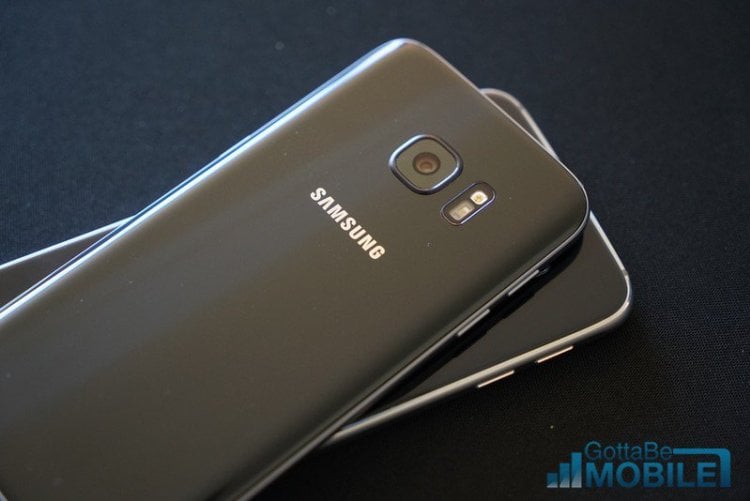 At first only 12 Megapixels may sound like a downgrade, but it isn't. It's just the opposite. We have a brand new "Dual Pixel" technology that allows for this to be the best smartphone camera on the planet, according to multiple reports.
Samsung's new 12 Dual Pixel sensor has a lightning fast f/1.7 aperture, which is great for low light, not to mention optical image stabilization. The actual sensor is much bigger than most phones too, 1.4 um, so it captures more light in less time. The result is fast, sharp, beautiful photos in any scenario. In fact, it excels indoors or with low light, while others struggle. This was Samsung's goal, and they nailed it on the head. Here are a few samples.
Users will be amazed at how fast the Galaxy S7 and S7 Edge auto-focus is too. The Dual Pixel camera uses 95% of the pixels to auto-focus, while most phones use about 5%. Taking action shots or photos of kids and pets is so easy it's ridiculous. Double-tap the home button and it instantly launches the camera, focuses, and is ready to take amazing photos no matter what the conditions are. Then, users can head into settings for the "Pro" mode to adjust ISO, white balance and shutter speeds, enable 4K and slow motion video with an option of 720p at 240 frames-per-second, motion photos (like iPhone live photos) panorama images and more.
The camera and battery may be the two best aspects of this phone. If the camera is important, we'd highly recommend the Galaxy S7 or Galaxy S7 Edge.
Galaxy S7 Edge Specs
Users and potential buyers should know that this phone is very fast and fluid. It runs great, performs excellently with the latest Android 6.0.1 Marshmallow and is one of the fastest phones I've ever used. Here are the details for those interested:
5.5-inch 2560 x 1440 Quad-HD S-AMOLED Display
Snapdragon 820 Quad-core with 4GB of RAM (Exynos 8-core outside the US)
32GB Storage and a micro-SD slot for expansion
12 Dual Pixel Camera with OIS, f/1.7 aperture, slow-motion and more
5 Megapixel front-facing f/1.7 camera
Android 6.0.1 Marshmallow with Samsung TouchWiz
Premium Galaxy S6-like all glass and aluminum design
Fingerprint scanner, Heart rate sensor, Samsung Pay
3,600 mAh battery with fast & wireless charging
IP68 Water-resistant
more
Yes the Galaxy Note 5 and many phones from late 2015 had 8-core processors that were extremely fast and powerful, but so is the Galaxy S7. It's using Qualcomm's new Quad-core Snapdragon 820, which replaced the 8-core Snapdragon 810 from last year. It's faster, more efficient, 40% improved with gaming and helps with quick charging, camera features, always-on display mode and more. It might not have 8-cores, but it doesn't need to.
The most important aspects of the spec list above is the new and improved 12 Dual Pixel camera, the massive 3,600 mAh battery, return of the micro-SD card, and the IP68 dust and water resistant rating. That's all great, and the competition has its work cut out.
Galaxy S7 Edge Battery Life
Battery life was a major complaint for Samsung users last year. The Galaxy S6 had a tiny 2,550 mAh battery, and even the huge 5.7-inch Galaxy Note 5 was only 3,000 mAh. This wasn't enough.
With the Galaxy S7 Edge users will enjoy a large 3,600 mAh battery with fast charging and fast wireless charging. Even the regular Galaxy S7 is 3,000 mAh. This is more than enough to give power users 24 hours on a single charge and nearly 2-3 days for light users. Below is a screenshot after 23 hours of heavy heavy usage. From transferring photos, playing games, making calls, watching YouTube, sending emails all day and more.
The important thing to notice is the Galaxy S7 Edge has 21% battery remaining after over 22 hours. Starting around 6PM I used it all evening playing games like Clash of Clans, transferring photos, sending emails, and watching videos. I left it unplugged all night and was able to make it through another entire 8-4PM work day on a single charge. Over 4 hours and 30 minutes of important "screen-on" time, and I still had 21% remaining after work. Impressive to say the least.
Average users will have no problem making it well over 30-40 hours on a single charge, if not longer.
However, we do have one small complaint. The Galaxy S7 and S7 Edge have a micro-USB charging port, not the new USB Type-C standard. Type-C is reversible and can plug in either way, is faster and supports Quick Charge 3.0 technology. Allowing users to recharge from 0-80% in just 35 minutes.
Read: 5 Best Quick Chargers for the Galaxy S7, S7 Edge
Samsung's Galaxy S7 Edge can support that, but used Quick Charge 2.0 from 2014-15 instead. It can recharge from 0-50% in about 25 minutes. It's still plenty fast, lasts long and supports wireless and fast wireless charging. So this is a trade-off we're okay with.
Galaxy S7 Edge Software
Being a Samsung device we have the latest Android 6.0.1 Marshmallow from Google, but covered in Samsung's overlay or skin, which we're still calling TouchWiz. It takes stock Android and adds extra features like Quick Setting shortcuts in the notification pulldown bar, split-screen multitasking to run two apps simultaneously and more.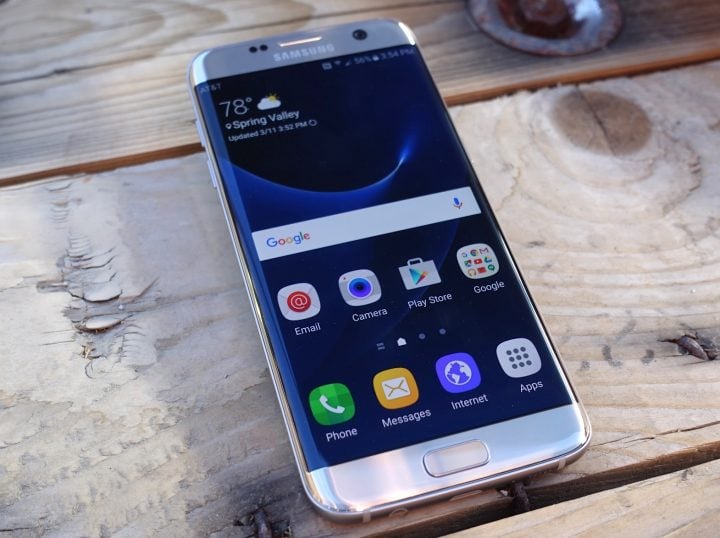 There are tons of advanced controls, options, gestures and bloatware that no one will ever use. That said, the Galaxy S7 and S7 Edge software is slimmed down and compliments Android rather than distorting it. Most of these options can be disabled, like the Always on Display mentioned below, which is nice.
Read: Top 10 Galaxy S7 Edge Settings to Change
Samsung's gestures and features are still plastered throughout the phone. The mult-window mode lets owners run two apps simultaneously, which we've come to expect and love on Samsung devices. We also like that everything can be customized. From the setting toggles in the notification bar, to the first panel in settings. Put all the settings you access the most in the customizable "quick settings" screen.
The new Game Launcher mode improves gaming, mutes notifications and lets you record or stream at the same time. Or users can downgrade gaming to preserve battery life, which is neat. Samsung added a lot without making it feel like too much. Below is the Samsung Game Launcher in action and everything it has to offer.
For the most part I've disabled everything else, replaced the homescreen launcher with Google Now, downloaded a 3rd party keyboard from Google Play and tailored the experience exactly how I want it. That's the beauty of the Galaxy S7 Edge and buyers can do the same.
One of our favorite features of recent Galaxy devices is the Samsung Theme store. By default it isn't in the application tray, so head to Settings > Personal > Themes and browse through all their themes. These will completely change the entire look and feel of the Galaxy S7 or Galaxy S7 Edge.
I'm using a theme called "Material Blue" by Samer Zayer for $1.39, as it makes the Galaxy S7 look like a stock Android 6.0.1 Marshmallow device similar to Google's Nexus phones. It's one of the most polished themes available. There are countless other bright, colorful, animated or even black and white themes to try. Samsung has over 150+ themes to choose from. Enjoy a unique looking phone or set it back to "Default" if you want to go back to how things were out of the box.
The "Edge" Display
The Galaxy S6 Edge was Samsung's second attempt at a smartphone with curved edges on the screen. It was awesome to look at and show friends, but the features weren't all that useful. Many considered it more bloatware, a gimmick and junk.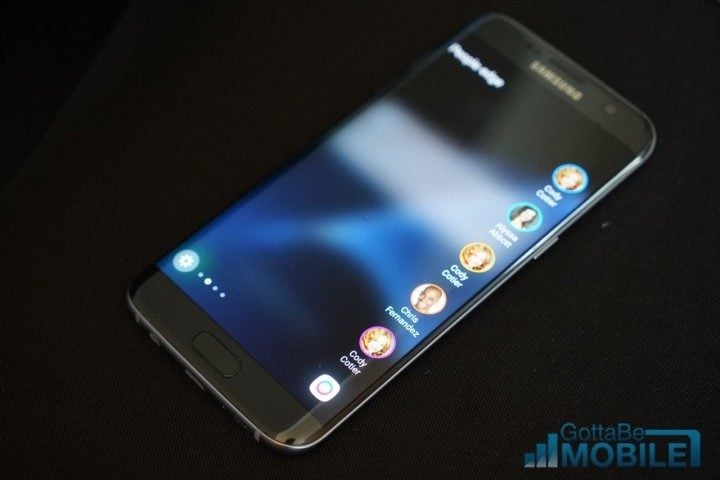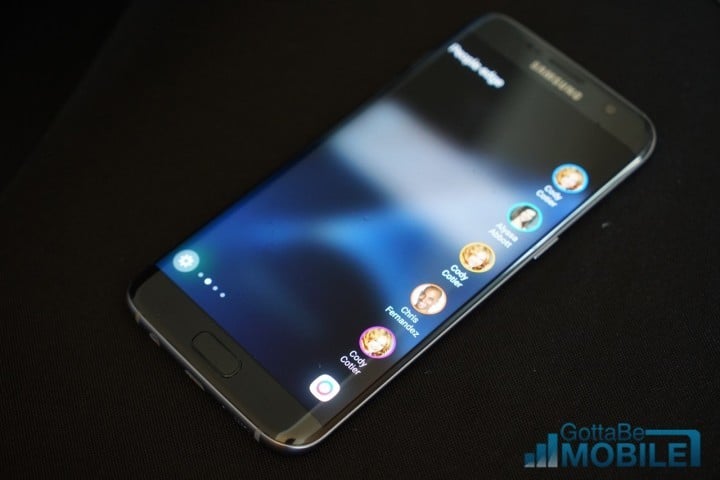 In terms of the improved Edge Panel features, Samsung really went back to the drawing board this year and made it much more useful. The Edge panel is wider, covering nearly half the screen, can have nine panels and is actually useful now. Something we couldn't say about the Galaxy S6 Edge. Users can swipe out and get the latest tweets, sports scores, CNN headline news, access favorite contacts or most-used apps, quickly launch the camera and much more. Everything is more customizable this year too, which is nice.
At the end of the day though, I've disabled the Edge panel as most of what it does is redundant. The Edge "Feed" is nice though. Swipe back and forth on the Edge while the screen is off for quick glance notifications, news, sports scores and more. It's something I'll be using a lot once the NFL season starts. All of the Edge features are nice to have and plenty of them are useful, but it all comes down to personal preference.
The software is still a little overdone and convoluted at times, but it's clear Samsung is trying to tone things down and make their phones as fast and smooth as possible. It's certainly one of the fastest phones I've used, even with heavy modifications to the operating system. Having more options is better than none and it's nice to see Samsung still offering plenty but also giving users the choice to disable them.
Galaxy S7 Always-On Display
One aspect of the Galaxy S7 Edge I didn't like at first, but have grown to love, is the Always-On Display technology. Samsung's Galaxy S7 uses an AMOLED screen, so software can turn on a tiny area of the screen, and only that area. Something most other phones with an LCD display can't do.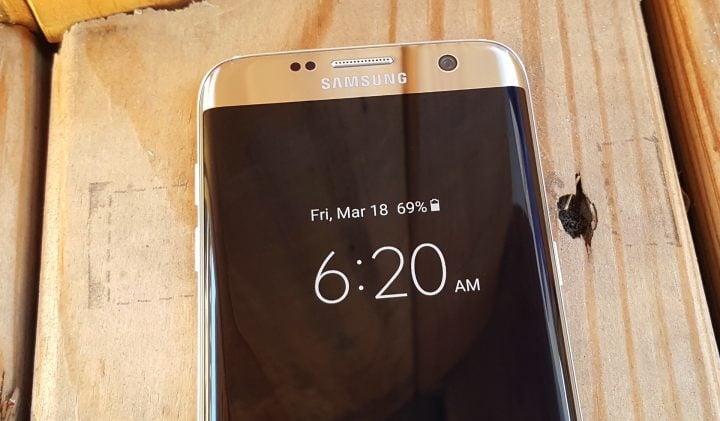 The result is the time, date, battery life, notifications and more being displayed 24/7. Even when the screen is off. In this mode you can't tap the screen to wake it up, like other implementations of this feature, so accidental calls (butt dialing) or other similar things won't happen.
Buyers may be concerned about battery life with this enabled, but Samsung's designed it to be very efficient. Displaying this info for an entire 8-hour work day will only drain roughly 1% of the battery life, according to Samsung. Here's the Always-On Display feature in action.
Always-On Display is also customizable. Users can select up to eight different clock styles, a small background wallpaper or even put a color-coordinated calendar on the screen at all times. However, some of those latter choices may consume more than 1% battery life as advertised.
It moves up or down the screen on occasion, which can be distracting, but this is to prevent "burn-in" and ghosting effects on the display over its lifespan. All of this can be disabled, if users don't like it.
IP68 Water Resistant
In 2014 the Galaxy S5 was IP67 dust and water resistant, but only to a small degree. It also had rubber flaps covering the micro-USB port. Users had problems with the removable back not sealing properly and devices getting ruined by a little splash of water.
With the Galaxy S7 and Galaxy S7 Edge Samsung took another step by making it IP68-certified dust and water resistant. The phone is capable of being underwater for over 30 minutes in more than 5ft of water, and will come out unscathed and working beautifully.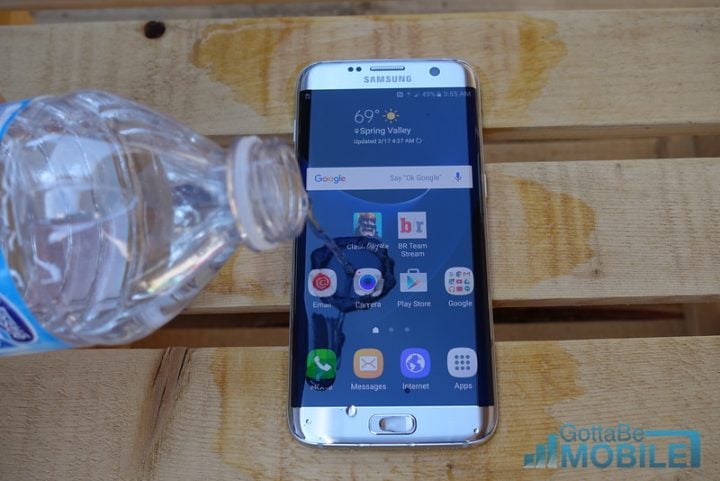 Samsung's managed this without covering anything, making it bulky or dropping features. The result is a very durable device. Water tests all over YouTube have proved this, showing the device pushed to the limit. From being in pools for hours, going in the freezer and more, it survives it all with no problem.
We've tested this plenty and the only concern is the speaker needs to dry out before sound returns to perfect quality if the device is completely submerged in water for extended periods. Being this premium, sleek and still being water resistant is sure to impress many potential buyers.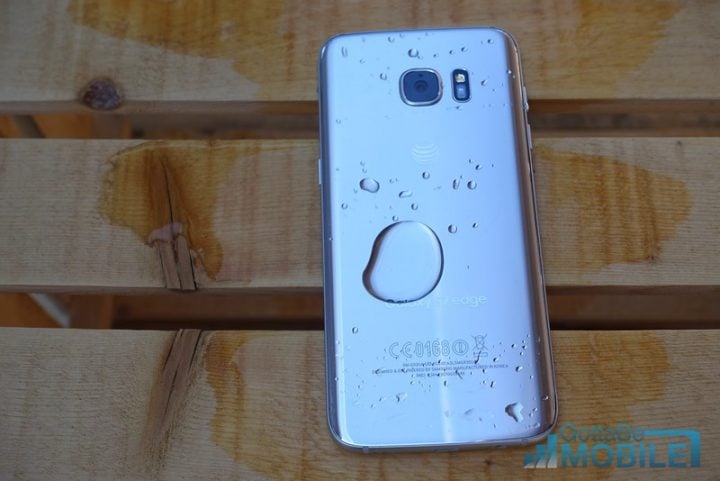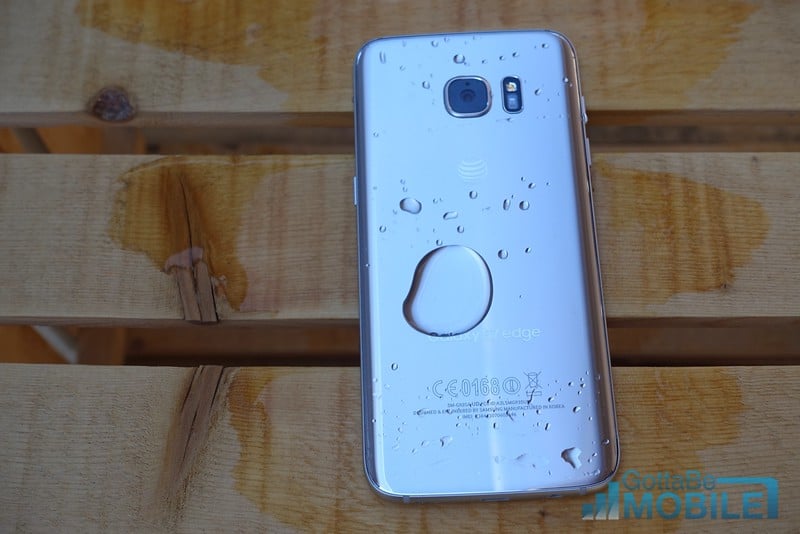 Samsung Pay
Another noteworthy feature is Samsung Pay, which debuted late last year on the Galaxy Note 5. Similar to Apple Pay or even Android Pay, Samsung has its own option. One that's better than both of those other choices. Samsung Pay works nearly everywhere, and is one of many feature all owners should look into using.
The benefit of Samsung Pay is it works at 95% of store in the United States, rather than only select locations who've upgraded to NFC terminals to support Apple Pay. Samsung Pay works with all new NFC payment terminals, but is also backwards compatible with older magnetic swipe-based credit card machines. So when the cashier says, "that won't work here" those with the Galaxy S7 can tap and pay and surprise them when it works in seconds.
Samsung Pay is supported anywhere a credit card is accepted. It's very easy, secured by a fingerprint and can quickly be accessed by swiping up from the bottom of the screen. It even works while the screen is off. Leave your wallet at home and experience all the Galaxy S7 has to offer.
Competition
Samsung will soon have some competition from the LG G5, and in April with the HTC 10, but right now it's competing with devices from last year and winning.
For those curious how the Galaxy S7 (Edge) fares against some of the Android competition, here are a few comparisons and key details for potential buyers.
Final Thoughts
In closing, all that really needs to be said is that the Samsung Galaxy S7 Edge is essentially the best Android smartphone available right now under 5.7-inches, if not possibly overall. It has all the makings and features to be a device everyone should want to own, one of the best screens and camera I've ever used, and tons of customization throughout.
Phones like the Galaxy S7 Edge are easy to review. It has so much to offer and appeals to almost everyone. It does everything extremely well, looks great, and even comes in a smaller version for those who don't like the huge screen. It's available from all major carriers in the United States in Black, Gold or Silver Titanium.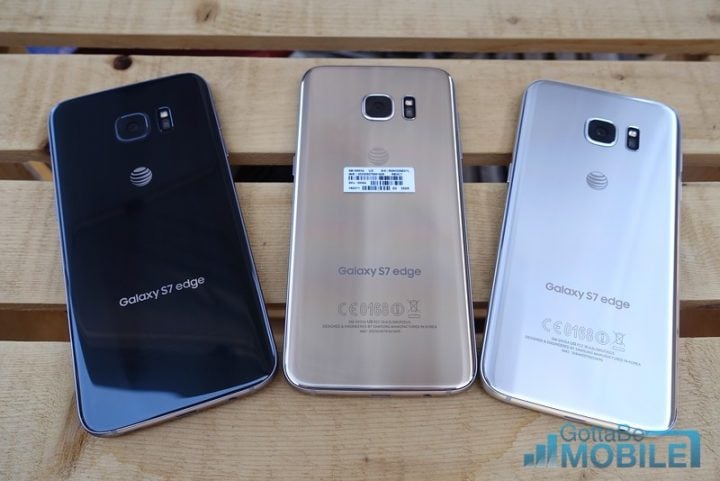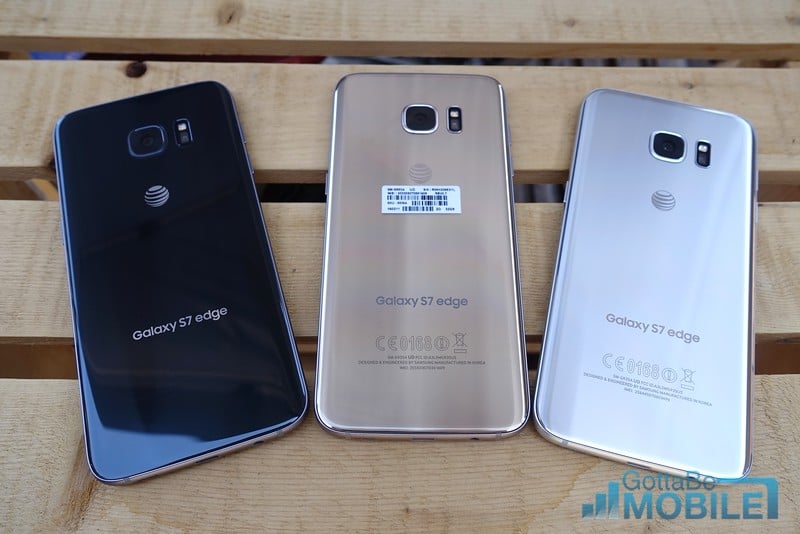 Those with a Galaxy S6 Edge, Galaxy Note 5, or even the Nexus 6P may not see enough to warrant an upgrade, but for all other smartphone users this is the phone to get.
Samsung did everything right. Kept the amazing design in tact, improved everything from the screen, camera, durability and software, then returned the micro-SD card and added a huge battery. What more do you need? The Galaxy S7 Edge is the phone to have right now.