Samsung Galaxy S7 Release Date Breakdown
The Samsung Galaxy S7 and bigger Galaxy S7 are finally here and as expected, potential buyers are extremely excited about the early release date. Here, in an effort to help those looking to get Samsung's next big thing, we break down the upcoming Galaxy S7 and Galaxy S7 Edge release date for the United States.
Finally today, February 21st, after months of rumors and weeks of leaked photos, the Galaxy S7 is official. Set to replace the flagship Galaxy S6 from last year Samsung has introduced many key features back into its top-selling smartphone, made one screen bigger, returned the micro-SD card, and made these the best Galaxy S release to date.
Read: 7 Exciting Galaxy S7 Specs
Leading up to the announcement today leaks and rumors were all over the map. Talk of four phones, an April release date and more. However, Samsung streamlined everything into two phones, and aims to release them much sooner than anyone expected, which is March 11th. Read on for everything you need to know about the Galaxy S7 release date.
Last year the Galaxy S6 was announced at Mobile World Congress, but released over a month later on April 10th. This year, that won't be the case. Just like with the Galaxy Note 5 Samsung wants these phones on shelves as quickly as possible after being announced, before the excitement fades away.
Samsung Galaxy S7 Release Date
The Samsung Galaxy S7 release date is officially set for March 11th, as is the Galaxy S7 Edge. Both will arrive at the same time throughout the US. All major carriers will have both the phones on March 11th, and there will be no staggered release date like past years. They'll also be available from Best Buy, Amazon, Samsung.com, Target, Staples, Walmart and select other locations.
It's worth noting that the Galaxy S7 release date in the US is March 11th, as confirmed today, but international markets may see it arrive even earlier.
At the end of the day though, the Galaxy S7 and Galaxy S7 Edge will be available in less than three weeks, and much quicker than the Galaxy S6 from last year. All of the above information applies to the bigger 5.5-inch Samsung Galaxy S7 Edge as well.
U.S. Carriers
All major carriers in the United States as well as small carriers like Cricket, have all confirmed the same Galaxy S7 release date. In fact, T-Mobile confirmed pre-orders begin the 23rd, and they'll give users a free year of Netflix, and have the phones in stores starting March 11th.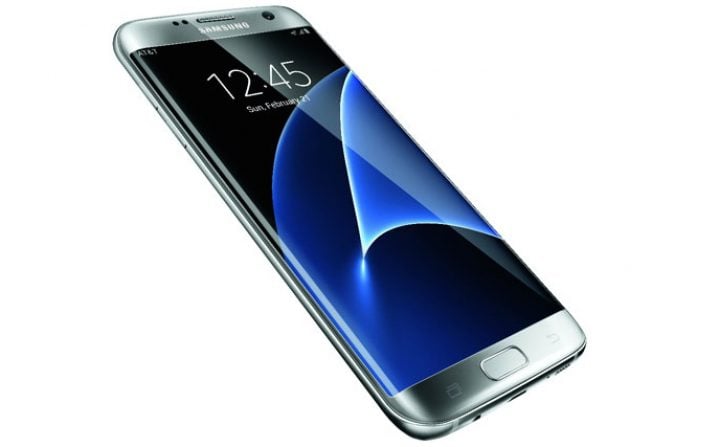 AT&T made a few announcements about the Galaxy S7, Galaxy S7 Edge, and the Gear S2 smartwatch. All three devices will be available on March 11th, and there's a special deal and advanced features for DirecTV customers as well. Here are all the details.  The Galaxy S7 release for Cricket, owned by AT&T, is also March 11th. They are the first smaller carrier to confirm a launch date.
Samsung Galaxy S7 and Galaxy S7 edge available for preorder on Feb. 23 https://t.co/yt6IzGmpBv pic.twitter.com/aQwPGcyuPs

— Verizon News (@VerizonNews) February 21, 2016
Galaxy S7 Pre-Orders
Today Samsung confirmed pre-orders will be available extremely early, as expected based on rumors. Starting on February 23rd at 8:00 AM ET from all the sources mentioned above, and all carrier retail stores and online.

As an added bonus, those who pre-order the Samsung Galaxy S7 or S7 Edge before March 18th will get a free Samsung Gear VR headset and six games, a $150 value, absolutely free. Best Buy will be doing the same, not to mention also bundling a free 64GB micro-SD card with all orders. That's quite the deal, and makes the Galaxy S7 release one of the most enticing launches in recent history.
Verizon, T-Mobile, AT&T and Sprint will all have the phones available to test, try, and on display starting February 26th, and they'll be available early at Best Buy on the 24th. This means users can try them out early next week, pre-order, get free stuff, and have the Galaxy S7 in hand come March 11th.
Potential buyers need to place pre-orders or buy the smartphone just before, or just after the Galaxy S7 release date in order to get the free Gear VR. That Galaxy S7 deal ends on March 18th.
Galaxy S7 and S7 Edge Colors
There seems to be a bit of confusion here, so lets clear it up. There apparently will be no white Samsung Galaxy S7 in the United States according to Samsung's press release. That said, a white Galaxy S7 Edge was shown off on stage during the announcement. So, a release in white could be coming later, or for markets outside the US.
The Galaxy S7 will be released in Black Onyx or Gold Platinum only for US customers, while the bigger Galaxy S7 Edge will be available in Black Onyx, Gold Platinum and the stunning Silver Titanium. Only the US Galaxy S7 Edge will come in Silver. 
Galaxy S7 and Galaxy S7 Edge Price
Samsung, carriers, and retail stores have all been mum when it comes to pricing, except for AT&T and T-Mobile. Samsung didn't release exact details during the live-stream today, but most likely the Galaxy S7 release pricing will match previous years, if not be a little higher.
T-Mobile confirmed the Galaxy S7 will be $669, after 24 month payment plans, while the Galaxy S7 Edge will be $779. Pricing could vary by carrier, and Verizon typically asks a little less as well. Buyers can also expect carrier deals with 2-year contracts for $199, different payment plans and more. Here's additional pricing from AT&T.
The Galaxy S7 32GB will cost $23.17 per month when purchased through AT&T Next 24.
The Galaxy S7 edge 32GB will cost $26.50 per month when purchased through AT&T Next 24.
The Gear S2 classic, which features NumberSync, will cost $17.50 per month when purchased with an AT&T installment plan.
AT&T will have select features dedicated to DirecTV customers for both the Galaxy S7 models, as for the Gear S2. Like controlling your TV, recording shows and more with an all-new app, just for Samsung.
As soon as more information, color options, deals and more begin to surface we'll update with all the details. Stay tuned, and get ready for the Galaxy S7 release date and the free Gear VR headset come March 11th.

As an Amazon Associate I earn from qualifying purchases.