Samsung Galaxy S7 Release: 5 Things You Need to Know
After months of leaks and rumors this weekend the Samsung Galaxy S7 release was officially confirmed by Samsung themselves. The company sent out press invites for the Galaxy S7 February 21st launch event, shared a teaser video and more. Below are some new press photos unveiling the phone, and a few things potential buyers need to know.
The brand new and refined Samsung Galaxy S7 will be announced in Barcelona Spain, at Mobile World Congress on February 21st, just like countless rumors suggested. This is only the launch though, not the release date.
Read: Galaxy S7 vs Galaxy S5: What We Know So Far
We recently detailed why no one should buy the Galaxy S6 right now, and that's because some great new phones are coming in the near future. And none has higher hopes, expectations and fans, than the Galaxy S7. It has big shoes to fill, and we know plenty about it already. Read on for all the details.
It's officially official. The Samsung Galaxy S7 and the bigger Galaxy S7 Edge will be announced on February 21st. Rumors have been floating around since as far back as September, and they really picked up in late December and January as the release date started to approach.
However, those reports and rumors were all over the map. At one point it was believed Samsung would release four new phones, one being a Galaxy S7 Plus with a huge 6-inch screen, and no one knew what to expect. That said, the past 2-3 weeks have been very telling. From leaked benchmarks, images, renders from case manufacturers, to leaks from highly reputable sources like The Wall Street Journal, famed and retired leakster @evleaks, and even the Korean Times.
What this all amounts to is a huge amount of information nearly a month ahead of the official Galaxy S7 release. With that out of the way, below are five things that everyone needs to know about the Galaxy S7, what it has to offer, features, design, release date and more.
Galaxy S7 Design
The new Samsung Galaxy S7 for 2016 will look almost exactly the same as last years Galaxy S6. It was an award-winning design, so Samsung is keeping it for another year to refine things, polish and round the edges, and make it slimmer yet more powerful than ever before.
We can expect nearly the exact same overall look and feel, but there are a few noticeable changes based on leaked information, and from images recently acquired by @evleaks. Similar to what Apple does with its yearly "s" release. The corners have all been rounded off, and the back won't be flat either. Like the Galaxy Note 5 the back will be rounded, making it easier to hold, with a smaller camera bulge due to improvements in the camera department. Below is the most up-to-date leaked image of the rear. Showing both phones that will be announced and released.
There are only two. Samsung won't be releasing a slew of device and making things complicated. There will be a 5.1-inch Galaxy S7, and a 5.5-inch (or 5.7-inch) Galaxy S7 Edge, but more on that below.
Users can expect the same all glass and aluminum design with the power button to the upper right side, volume controls on the left, a micro-USB slot on bottom with Quick Charge 3.0 for charging (no USB Type-C, from what we're hearing) and a micro-SD slot will be on this release. That's huge.
To make things better, this sleek and all aluminum premium handset will be IP67 dust and water resistant. Like the Galaxy S5 from 2014.
Galaxy S7 Edge
Last year Samsung released the Galaxy S6 and the Galaxy S6 Edge, both with 5.1-inch screens. Then later in the year released a huge Galaxy S6 Edge+. That won't be the case this year.
Come February 21st Samsung will announce a successor to the Galaxy lineup, a 5.1-inch Galaxy S7, then a bigger Galaxy S7 Edge. All reports as of late suggest it will be 5.5-inches. Not too small, and not too big. Then Samsung will reserve the larger 5.7-inch size for the Galaxy Note 6 in the fall, and potentially another Galaxy S7 Edge+ like they did in 2015.
https://www.youtube.com/watch?v=3g3O94WALV8
It will be nearly identical in every way to the Galaxy S7, only be slightly bigger (with a bigger 3,600 mAh battery) and have curved edges on both sides of the screen. This has additional features like a measuring tape, quick access to contacts or popular apps, notification lights while face-down, and other neat tricks. Those who loved the Galaxy S6 Edge last year now can get a slightly bigger one, but not a huge Edge+ like what we saw late last year.
Galaxy S7 Specs
Of course nothing is official until Samsung takes the stage on the 21st of February and confirms everything, but we've received enough leaked information to have a pretty good idea of what to expect.
This year the Galaxy S7 will be the most powerful, feature-packed, and complete Samsung Galaxy launch to date. Samsung is returning two key features the Galaxy S6 was missing, while keeping the same award-winning design. It should be a win-win for both Samsung, and consumers. Here's the full rundown based on what we know so far.
Galaxy S7/Edge Specs (Rumored)
5.1-inch 2560 x 1440 Quad-HD AMOLED Display, 5.5-inch Galaxy S7 Edge
8-core Qualcomm Snapdragon 820 processor with 4GB of RAM (Samsung Exynos outside the US)
32/64GB of storage with a micro-SD slot for user-expandable storage
Android 6.0.1 Marshmallow with Samsung TouchWiz UX
12 Megapixel f/1.8 Aperture camera, optical image stabilization, 5MP front camera
Fingerprint Scanner in front home button (Iris scanner rumored)
IP67 dust and water resistant
3,000 mAh battery, 3,600 mAh in Galaxy S7 Edge
Quick Charge 3.0 technology, Wireless Charging, Fast Wireless charging
Samsung Pay
more
Everything we're hearing suggests the Snapdragon 820 processor in the US which features Quick Charge 3.0 technology. This will recharge the phone from 0-80% in 35 minutes, and fully recharge the phone in just over an hour. Nearly 75% faster than older phones. This means a bigger battery, and one that charges extremely quick. So there's no need for a replaceable battery, but the SD slot was important and has been returned.
The two noteworthy additions will be the micro-SD slot for expandable storage that wasn't in the Galaxy S6, which was a huge complaint for owners. Samsung will also make it IP67 resistant, like the Galaxy S5. Two things people loved, but were missing in an effort to improve the design last year.
Read: Galaxy S7 Leak Brings Rumors to Life
There is a chance we will see an Iris eye scanner for enhanced security, a pressure sensitive display like Apple's 3D Touch, as well as a USB Type-C reversible charging port, but we'll have to wait and see.
Samsung's Galaxy S7 is stacking up to be one of the best, most well-rounded phones of 2016.
Galaxy S7 Camera
One thing we're hearing about often and receiving questions over, is the reports of a new 12 megapixel camera in the Galaxy S7. It may sound like a downgrade, going from a 16MP camera to only 12, but it won't be.
Megapixels aren't everything, and mostly contribute to the size of the images. No one needs a huge 16 megapixel photo. That's more than enough to print a 6-ft portrait to hang on a wall. Instead of more pixels, we're getting a better, faster, bigger sensor that's only 12 megapixels. This is exactly what Google did with the Nexus 6P, which beat the Galaxy S6 and iPhone 6 cameras in reviews. Showing that a 12 megapixel camera can be great.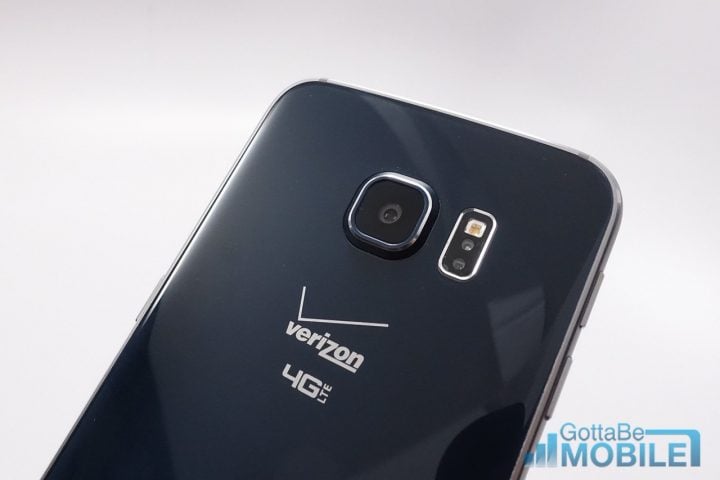 Apple also didn't go big with the iPhone 6s, and it has a 12 megapixel camera as well. This year the Galaxy S7 and Galaxy S7 Edge will have a bigger sensor that captures more light, shoots faster, and is more accurate. It will be better in low light, have less blur or distortion from hand-shake, and take amazing photos and video.
Leaks confirm it will have an f/1.8 aperture lens, which is the fastest Samsung's ever released. This is faster than the f.1/9 in the Galaxy S6, and the f/1.8 in the LG G4.
The new Galaxy S7 camera will be better than last year, faster, more accurate with better color reproduction, and take amazing slow-motion video as well. The physical size isn't as big either. Meaning a smaller camera bulge on back, and more room for the larger 3,000 mAh battery. This is better in every sense, and users will quickly learn that once the phone is released.
Galaxy S7 Release Date & Carriers
Speaking of the release date, we have a pretty good idea about that as well. Our sources indicated that the Galaxy S7 will be announced on February 21st, and released on Friday, March 4th. However, recent reports from @evleaks and other sources state it will be available in Korea starting March 3rd, and a little later in the United States.
All major carriers in the United States will reportedly release both the Samsung Galaxy S7 and the Galaxy S7 Edge on Friday, March 11th. Just under 3 weeks after being announced.
In just a few weeks we'll know everything officially as Samsung unveils it. Either way, expect a much improved, better, faster, slimmer Galaxy S7 and Galaxy S7 around March 4-11th in the United States in Black, White and Gold. We could see other colors or carrier exclusives, so stay tuned for more details.

As an Amazon Associate I earn from qualifying purchases.