Samsung Galaxy S7 Release Date: 10 Things to Expect
With the Samsung Galaxy S7 launch date confirmed for February 21st later this month, and rumors still flowing, we want to take a quick look at what potential buyers can expect from the highly anticipated Galaxy S7 release date.
Over the course of the past two months, Galaxy S7 leaks and rumors have been at an all time high. Teasing potential buyers with new features like a better camera, the return of a micro-SD slot and more. Even photos of the device leaked this week, which we'll detail below.
Read: 7 Exciting Samsung Galaxy S7 Specs
The Galaxy S7 launch date has been confirmed for February 21st in Barcelona, Spain, for the annual MWC tradeshow, but that isn't when it will be released. We've seen a ton of details emerge as of late with additional details, and here's what buyers need to know about the potential release date.
Build-up for the Galaxy S7 started way back in September, just after the Galaxy Note 5 was announced and released. The Galaxy S6 was the first major redesign, and one of the best looking Samsung smartphones to date. However, it also took away multiple key features that many Samsung owners have loved for years.
Samsung took notice too. Battery life wasn't that great, we no longer had a micro-SD slot to expand storage and more. This year it looks like Samsung's going to blend the best of the Galaxy S5 into the design of the Galaxy S6, and release it earlier than anyone expected, and before any previous Samsung Galaxy smartphone.
Galaxy S7 Announcement
Earlier this month after countless leaks and rumors, Samsung sent out formal invites for its annual "Samsung Unpacked" event. This is always the stage where the company makes its biggest announcements, and the Galaxy S7 will be the biggest of the year.
February 21st in Spain the Galaxy S7 and Galaxy S7 Edge will be announced, revealed, detailed, and hopefully a release date will quickly follow.
With so much riding on the Galaxy S7 and Galaxy S7 Edge, not to mention multiple rumors floating around, we're expecting a release date to be announced. During the Galaxy Note 5 event the company revealed a solid date for all US carriers, and the same is expected this year.
So far we've heard a lot of rumors regarding when the Galaxy S7 will be released, and we have a pretty good idea of the exact date. More details on that can be found below.
Galaxy S7 Release Date
So when will these two brand new phones actually be released? So far all signs are pointing to much earlier than anyone initially anticipated. The Galaxy S6 was announced on March 1st and released in mid April. Nearly 46 days later.
However, Samsung wants to fast-tract its releases, arrive ahead of any of the competition, and get phones in the hands of consumers as soon as possible. We saw that with the Note 5. It was announced and released inside of the same week, and made available within two weeks of being announced.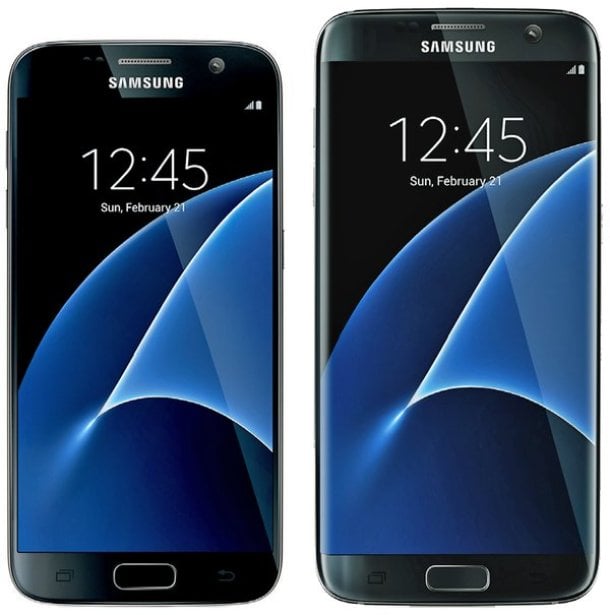 So far all reports and rumors suggest the Galaxy S7 release date will be within two weeks of the announcement. A few sources claim March 3-4th internationally, and famed leakster @evleaks suggested Friday, March 11th in the United States.
This means that just like late last year with the Note 5, the Galaxy S7 will be announced and then released within two weeks around the globe. This will be an effort to get ahead of the LG G5, HTC One M10, iPhone 7 and anything else released in 2016.
So far all signs are pointing to early March. One source told GottaBeMobile the US release date was the 4th, but many other details all seem to suggest the 11th. The phones have already cleared the FCC, all we need to do now is wait for the 21st, and then a few weeks later the Galaxy S7 should be on store shelves.
Galaxy S7 Edge Release Date
Last year both the Galaxy S6 and the Galaxy S6 Edge were released on the same day, and we're hearing the same will happen this year. That said, the Galaxy S7 Edge won't be the same size. As you can see from the image above the Galaxy S7 Edge will be bigger this year, with rumors pointing towards a 5.5-inch display. Not too big, not too small. Perfectly sized between the Galaxy S7 and the Note 5 or upcoming Galaxy Note 6.
We don't know for sure, but expect the Galaxy S7 Edge to be released on March 3-4th, and then around the 11th just like the regular model.
Galaxy S7 Specs
We know it will be announced on the 21st and likely released within two weeks of that date, but what will the Galaxy S7 be all about? Thanks to a slew of leaked screenshots, benchmarks, photos of the actual device and more, we have a pretty good idea about this too. Here's everything we know so far about the Galaxy S7 and S7 Edge based on leaks or rumors.
Above is the latest photos that have surfaced. With the bigger Galaxy S7 Edge on the left, and the regular Galaxy S7 on the right. The design has been changed a little bit. It's now rounded and will be easier to hold, slightly thicker than last year with a bigger battery and other key additions, and a more flush camera. Instead of the big bulge like last year.
Galaxy S7 Specs (Rumored)
5.1-inch 2560 x 1440 Quad-HD Display (5.5-inch Galaxy S7 Edge)
8-core Snapdragon 820 processor with 4GB of RAM (Samsung Exynos outside the US)
32/64GB storage options with a micro-SD slot for expansion
Android 6.0.1 Marshmallow with a refined Samsung TouchWiz Interface
Improved 12 megapixel f/1.7 aperture rear camera with OIS, 5MP front camera
Fingerprint scanner, heart rate monitor, more
Rumors suggest Iris Eye Scanner and Pressure Sensitive Display
IP67 Dust and Water Resistant
3,000 mAh battery (3,600 in Edge)
Adaptive Fast Charging, Wireless Charging, Fast Wireless Charging
Thinner overall design, smaller camera bulge, rounded edges
more
The list above has been tossed around for weeks, and the photos above appear to confirm all those rumors. We're seeing the slightly thicker design and flush camera, the rounded edges of the back, and the larger screen in the Galaxy S7.
What buyers need to know is the Galaxy S7 will look very similar to last year, but have a few key new features that were missing in the Galaxy S6. The battery has been increased to 3,000 mAh (and 3,600 for the Edge) and users can expect a micro-SD slot for storage expansion. These were two of the biggest complaints last year. To make things even better it should be IP67 dust and water resistant, more durable, yet better than ever.
Galaxy S7 Release in the U.S.
We mentioned above that the release date in the United States could be slightly later than the international model, or a release in South Korea, Samsung's home country. That said, it will still be here extremely quick.
Leaks suggest March 3rd or 4th for both models internationally, and March 11th in the United States. It's worth mentioning that the 11th is reportedly the date for ALL major US carriers. Meaning Verizon, AT&T, T-Mobile and Sprint should all have it the same day. Not scattered by a few days or weeks like other devices. Expect each carrier to make announcements either on February 21st after Samsung does, or within a week or so of the event. Pre-orders will likely surface immediately from most carriers, Best Buy, and other outlets.
Smaller Carriers Will Have a Late Release
Unless something has changed from previous years, smaller carriers will get it a little later than the big four. US Cellular could be the first smaller carrier to offer the Galaxy S7, then expect smaller options like Cricket, MetroPCS, and more to deliver the phone a few weeks later.
Some could be around the end of March or early April, but expect an aggressive and fast release from Samsung and all of their partners.
Retailers
Users can expect many retail stores and online shops to start taking pre-orders as soon as the phone is announced on February 21st. Most notable those will be Amazon and Best Buy. Samsung and Best Buy have a partnership with experience shops or "kiosks" inside of Best Buy stores, and we could even see an exclusive color option, storage size, or version for Best Buy. Not to mention early hands-on before the US release date.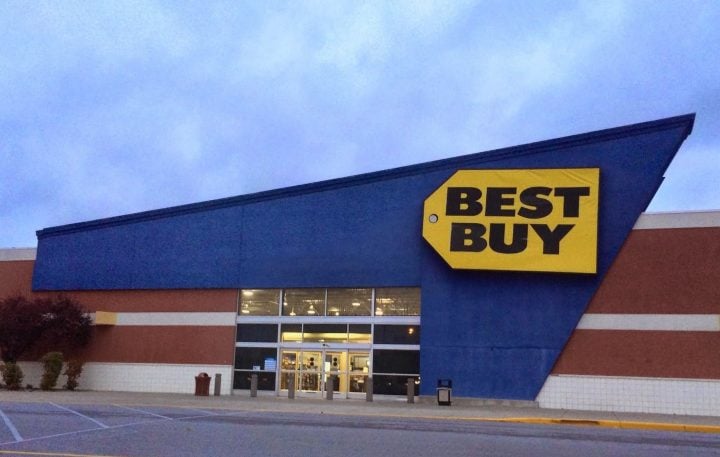 What this means is users don't have to head to a carrier store to get the Galaxy S7. It can be bought or pre-ordered online, picked up at Best Buy the day it's released and more. Expect Samsung to make these announcements on the 21st, or within a week of the event. More details should be here soon enough.
Color Options
Every year Samsung announces new phones in multiple colors, but most of them aren't available in the United States. The Note 5 for example, was unveiled in four colors, but only the Blue and White models were available at launch. Eventually the silver and gold versions arrived, but at a later date or through exclusives.
Based on the photos above Samsung will be offering the Galaxy S7 in a blueish black again, as well as white, but don't expect other color options at first. There is a chance gold cold be available from all carriers, but we'll have to wait and see.
Galaxy S7 Deals
With the launch of a flagship device like the Galaxy S7 some deals may surface, but don't expect free micro-SD cards and accessories like LG did last year with the LG G4. Samsung typically doesn't need to offer big incentives to sell its phones, so we're not expecting to see any with the Galaxy S7 release. That said, expect big discounts on the Samsung Galaxy S6, and Galaxy S6 Edge+ from last year.
Galaxy S7 Accessories
And finally, accessories. Samsung has been ramping up in this department as of late, and we're expecting more than ever for the Galaxy S7. From support for the Gear VR headset, a battery or keyboard case, Level U headphones, and more.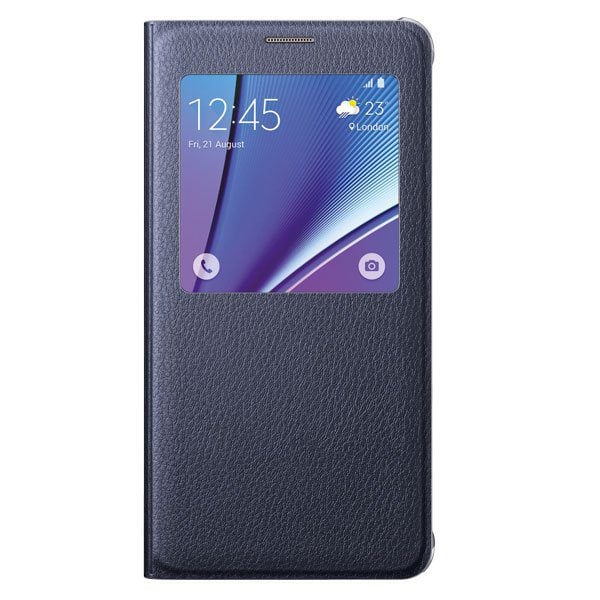 A few reports even suggested an all-new Gear 360 VR camera will be unveiled on the 21st of February, and be sold with the Galaxy S7. This would be an add-on accessory users can use to capture video for the Gear VR and other products.
We can also expect wireless chargers, fast wireless charging, Quick Charge 3.0 car chargers and more. Samsung typically releases official accessories months late, but recent releases have been accompanied by a wide array of options at launch, and we're expecting the same for the Galaxy S7. Stay tuned for more details, and be prepared for a big launch in early March.

This article may contain affiliate links. Click here for more details.