The Samsung Galaxy S7 is a great smartphone that shoppers need to consider when upgrading in 2016. The beautiful design, amazing display and ease of use may even tempt some iPhone owners.
Couple the upgraded features with a Samsung Gear VR and you have tempting mobile gaming package on your hands at an affordable price.
The Galaxy S7 earns a Gotta Be Mobile Editor's Choice Award for the great design, impressive features that include a stellar camera and great battery life, as well as the useful software options.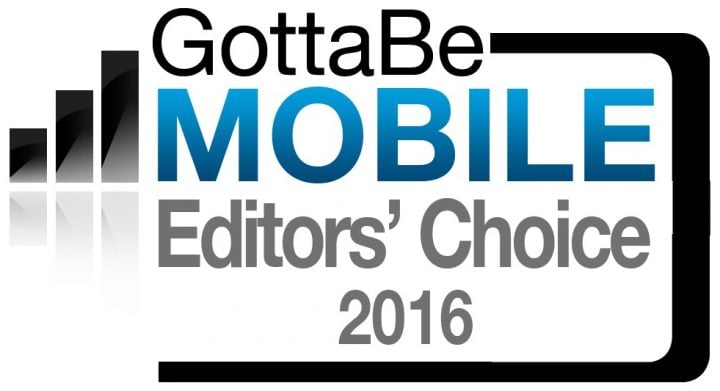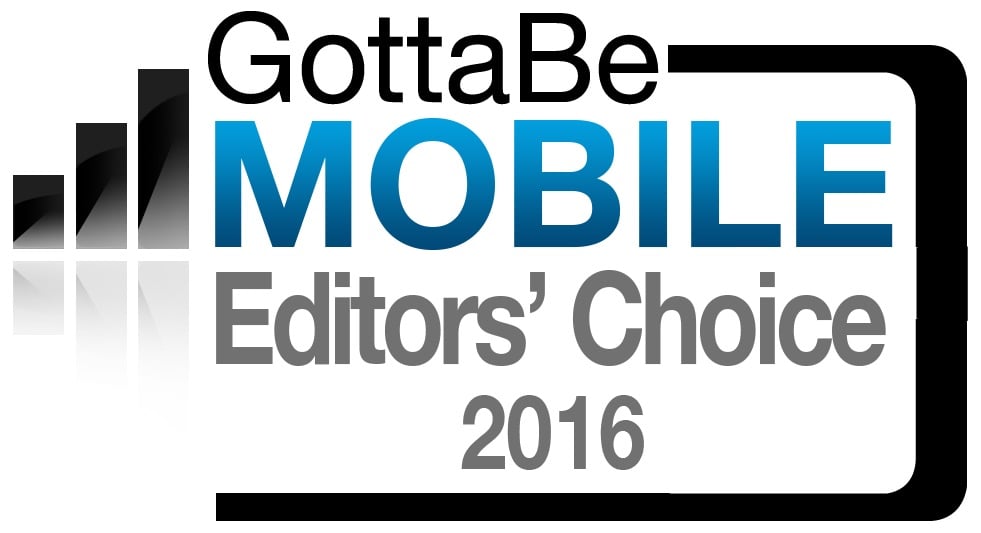 The Samsung Galaxy S7 is $23 to $28 a month or $672 to $694 at full price, which is close to the cost of the entry-level iPhone 6s.
That price gets you double the storage, a Micro SD card slot, a waterproof design and a bigger screen. There are also Galaxy S7 deals that help you save even more.
If that sounds like a tempting combination, keep reading our Galaxy S7 review to find out what you really need to know before you buy.
Verizon sent over the Samsung S7 and Gear VR for us to test out. So we've put these two devices through the wringer, and through the wash, to see how they hold up. You can buy the Galaxy S7 on Verizon, Sprint, AT&T and T-Mobile for about $28 a month, but the prices will vary slightly. There are still some options to buy the Galaxy S7 on contract.
If you need a bigger screen or like the look of a curved display, check out our Galaxy S7 Edge review that walks through the bigger, curvy cousin to this model.
Samsung Galaxy S7 Review Summary
The Galaxy S7 is an impressive Android smartphone and one of the best we've seen so far this year.
Yes, it attracts fingerprints and only comes with a small amount of internal storage but there is so much more to love about it. The waterproof design allows us to take it anywhere and a beautiful screen along with good battery life combine with an amazing camera to complete the package.
Samsung S7 Pros: Waterproof, Good Battery Life, Beautiful Screen, Nice Design, Impressive Camera, Micro SD Card
Samsung S7 Cons: 32GB Storage Only, Attracts Fingerprints,
Samsung Galaxy S7 Display, Design & Size
The Samsung Galaxy S7 is about the same size as the iPhone 6s, but the screen is much larger — which means that it is better suited for watching video on the go than the iPhone 6s.
With thin bezels and a smartly curved back, the Galaxy S7 fits nicely into your pocket despite the 5.1-inch display that makes some phones tough to carry with you.
A larger 5.1-inch display is better suited for gaming or watching videos than the iPhone 6s. The Quad HD display is bright, it looks amazing and it's one of the most impressive parts of this phone. A new option lets you keep the display always on to see the time, date and battery life — or other options that you choose.
While the Galaxy S7 Edge features curved edges on the screen, the Samsung S7 uses a curved back to help the phone fit nicely into your hand. Samsung's hit the sweet spot of screen size and overall phone size.
The back of the phone will pick up a lot of fingerprints, which may annoy some users, but with everything else it does we simply don't care if you can see that we've used the Galaxy S7.
While the phone only offers 32GB of storage out of the box, you can add up to 200GB of storage with a Micro SD card.
The physical home button has a fingerprint reader that is on par with the iPhone 6s, allowing easy unlocking
Waterproof Galaxy S7 is Awesome
Perhaps the best part about the new Galaxy S7 design is the fact that this is a waterproof smartphone. Technically Samsung calls it water-resistant, but for most use cases it's what you would call waterproof. You probably saw the ad with Lil Wayne pouring champagne over the phone, using Samsung Pay and then pouring more champagne on the phone.
We aren't pouring Bubbly on the phone, but we do love that we can wash it off when it gets dirty after a weekend of work or after handing it to kids to play with in and out of the Gear VR.
It is important to remember that the phone is only rated to handle 5 feet of water for 30 minutes. You should not take this phone swimming, but if it falls into the sink, hot tub or pool and is quickly removed, you won't likely need a new phone.
https://youtu.be/L0be5fBgLoA
The audio is distorted for a short time after submersion, but in our test came back to normal when the phone dried out. Longer or deeper submersion may permanently damage the speaker.
Every phone should offer this feature, especially when it is possible at this price and with an attractive design as well. Too many waterproof phones look like something a military contractor would carry.
Galaxy S7 Camera
With new dual pixel camera tech the number on the back of the box is smaller, but everything is better. Low light photos are amazing, everyday photos are crisp and the results are simply impressive. In many cases the Galaxy S7 camera bests the iPhone 6s camera, especially in low light.
Autofocus is fast and you can quickly launch the camera with a double tap of the home button so you are ready to take a photo in no time flat. If you want to go beyond the basics, you can switch on a professional mode, panoramas and a variety of other options to record video and take photos. There are also options to download other camera modes.
In addition to the fast auto focus, there is Optical Image Stabilization that helps keep the blur out of landscape photos. You can also record 4K video on the Galaxy S7 to share in all the glory or to edit down to 1080P for easier sharing.
The front-facing 5MP camera offers a wide-angle lens that captures more of your group or surroundings. There are a lot of filters and the screen can flash to help light up a dark selfie. The iPhone 6s selfie flash, though, delivers a more natural looking result.
Galaxy S7 Battery Life
Inside the Galaxy S7 is a massive 3,000mAh battery that has no problem lasting through a full day of heavy smartphone use. Not once did I end up wishing I had a battery pack or an external battery. With my iPhone 6s I find myself looking for power or using a battery case more often to get through busy days.
If you buy the Gear VR, expect to charge up after a session. Using the Gear VR absolutely destroys the battery life of the Galaxy S7.
The Galaxy S7 charges with a Micro USB cable, so you will need to know which way to plug it in. It also supports wireless charging, which is the way I charged it most often.
Galaxy S7 Software & Performance
Samsung has finally learned to cut down on the bloat, delivering the apps that users need without stacking too much into the phone. Sure there is still some duplication of apps that are stock in Android 6.0, but for the most part the tweaks Samsung makes are ones you'll enjoy. You can set a Galaxy S7 theme for example, and there is a new game mode that helps you record your gameplay and minimize distractions.
From communicating with my coworkers to taking photos and gaming, there is no lag while using the Galaxy S7. Samsung packs in enough RAM and a speedy processor that deliver all the power that consumers need. Even while playing Oculus games with the Gear VR the phone kept up without a problem.
Is the Galaxy S7 Worth Buying
The Samsung Galaxy S7 is certainly worth the price. Samsung delivers a well-rounded phone with few flaws, and lots to love.
Switching from the iPhone may still be tough for some users thanks to the integrated features that Apple offers to connect you to other iPhone users — but the hardware and software on the Galaxy S7 are not a step down as they may have been the last time you upgraded.
Android users face a range of choices this year, but the Galaxy S7 deserves a spot at the top of your shopping list.

As an Amazon Associate I earn from qualifying purchases.