Samsung Galaxy S7 Video Teases Design
The brand new Samsung Galaxy S7 is rumored for a very early 2016 release date, and that means leaks, rumors and videos are starting to surface. Over the past few weeks we've continued to see reports regarding the size, and today a brand new Galaxy S7 Plus video has arrived teasing the final design, features and more.
Early Galaxy S7 rumors first started to surface back in September, just weeks after the new Galaxy Note 5 launch. Since then we've continued to see small bits of information, and the latest news suggests a late February release date. If that's the case, the leaked video below could be rather accurate.
Read: Early Galaxy S7 Release Rumors Emerge
Famous Twitter leakster @Onleaks, who was almost 100% accurate with leaked designs for Google's new Nexus 5X and Nexus 6P, is back already with videos teasing the final looks of the Galaxy S7. To be more specific, the bigger Galaxy S7 Plus, which should have the same design only with a bigger display. More details on both, and the video can be found below.
Shown above is a video based off of leaked schematics or "blueprints" and final dimensions of the Galaxy S7 Plus that have reportedly been sent to case manufacturers to start building cases for Samsung's new phones. These give buyers a good idea of what to expect, but doesn't explain final details or materials.
Similar videos showed off the Nexus 6P well ahead of the release, but showed the rear camera bulge to be rather large, which wasn't the case once the phone was released. Meaning they were accurate, but the finished product could slightly vary, and look much cleaner. That said, this could still be an extremely accurate prediction of what's coming from Samsung later this year.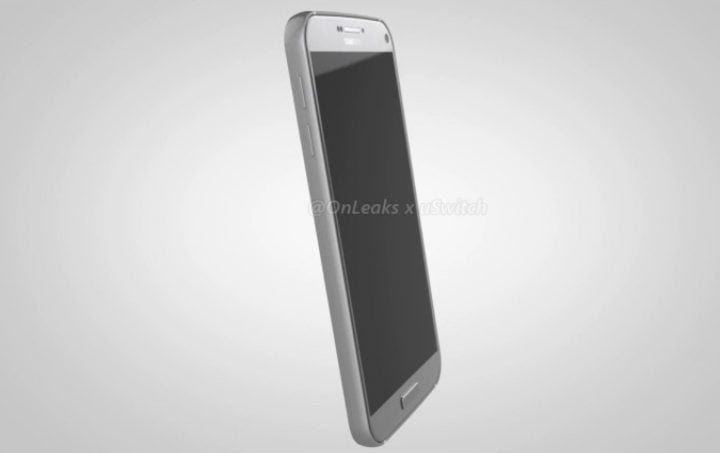 According to @Onleaks and Uswitch, the Samsung Galaxy S7 will have a 5.1-inch or 5.2-inch display similar to last year, with a design that looks nearly identical. The leak shows a standard micro-USB charging port, not USB Type-C, the same camera placement, speaker grills and more. However, they also confirm no micro-SD slot for storage expansion, and further corroborate rumors of a 6-inch Galaxy S7 Plus.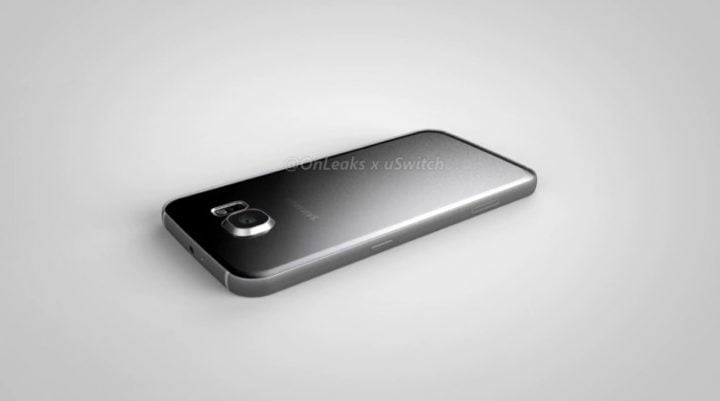 Noticeable changes are rounded edges to the aluminum or metal design, a thinner and longer rectangle hardware home button. Not to mention a design thinner than last years model coming in at roughly 7.2mm thin. We also see the same protruding camera lens, which is rumored to house a brand new 20 megapixel "BRITECELL" camera sensor technology.
So far we don't have too many other details on the Samsung Galaxy S7, but if this report is accurate the lack of any major changes will be good, or bad news, depending on what buyers are interesting in. The biggest issue is likely the lack of a micro-SD slot for storage expansion. The Galaxy S6 was the first year Samsung removed the feature, something that has been complained about since its release. That said, the changed placement of the SIM slot to the side could be to give it more space to house a SIM slot and a micro-SD in one, similar to what's available on the new Moto X.
For now we're hearing rumors of a late February announcement, with a mid March release date, which would be the earliest Galaxy S release in history. If true, expect lots of details to surface for the rest of the month, and into January of 2016. We could see a regular Galaxy S7, and a massive 6-inch Galaxy S7 Plus come early next year.
Other leaks suggest a brand new Samsung 8-core processor with 4GB of RAM, an improved Quad-HD display with a similar "3D Touch" technology as the iPhone 6s, and much more. Stay tuned for more details.