Samsung Galaxy Tab 3 Lite Leaks Ahead of Launch
The Samsung Galaxy Tab range is arguably the most popular Android tablet offering aside from Google's own Nexus 7, and the latest reports suggest Samsung's about to focus heavily on the cheap tablet market.
Samsung's Galaxy Tab 3 isn't what we'd consider a good tablet, coming in with mediocre specs and an outdated version of Android, but things are about to get even worse next year if the latest rumors are correct. Along with a Galaxy Note 3 Lite, Samsung is also preparing to release a slew of Galaxy Tab 3 "Lite" tablets next year at the annual CES event in January. Today the specs have leaked, and it's more of the same with a low-end offering for the budget crowd.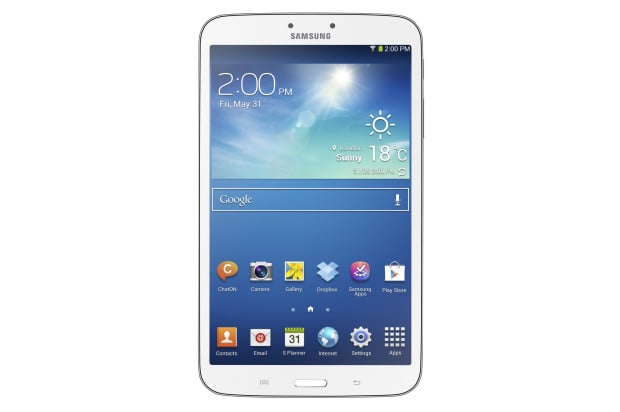 It's clear Samsung wants to take its tablet offerings in two directions. One being an extremely cheap and wallet friendly lineup for those on a budget, and then the Galaxy Note 8 and Galaxy Note 10 tablet for the high-end. Because this new Galaxy Tab 3 Lite is as cheap as they come. Talk about specs from 2012, with an outdated version of Android and all. In no way will Samsung be competing with Google and it's Nexus 7.
According to a WiFi certification of the new Galaxy Tab 3 Lite found by SammyToday, the tablet will offer more of the same. That being a 7-inch 1024 x 600 low-resolution display, an aging and budget 1.2 GHz dual-core Cortex A9 processor, 1GB of RAM, and Android 4.2 Jelly Bean. Not even 4.3 or the recently released Android 4.4 KitKat.
The tablet comes with 8GB of internal storage and a 3 megapixel camera right now, as you can see here, so we're assuming the "Lite" model will drop the camera all together, or something similar to get the price even lower. The current Galaxy Tab 3 7-inch starts at $199, which is too much, and is currently on sale for $169. We're hearing the new Samsung Galaxy Tab 3 Lite will debut at CES next year, and could launch in the $129 range. Basically a cheap tablet in every sense of the word. Personally, I'll stick to my Nexus 7.